New On Netflix, Amazon Prime, And HBO Now In November 2016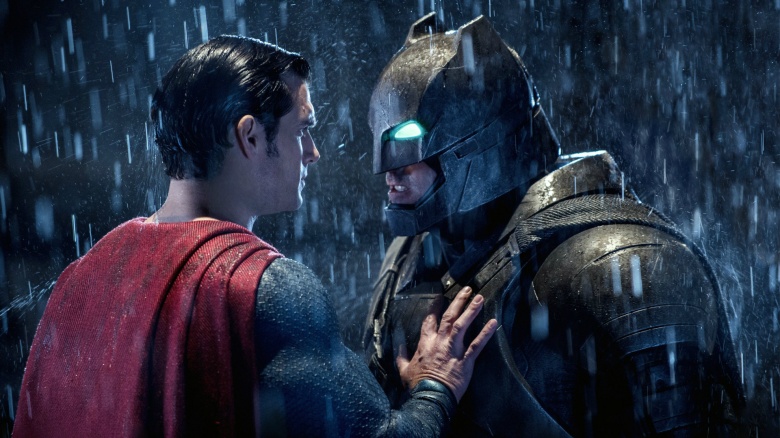 We may receive a commission on purchases made from links.
There's plenty to be thankful for this November, especially if you've got a subscription to any (or all) of the major streaming sites.
Netflix will have premieres for nearly two-dozen original series, headlined by Gilmore Girls: A Year in the Life. But if that's a little too much estrogen for you, there will also be a bunch of new movies added including Jackass 3.5, Jon Favreau's live-action Jungle Book, a new stand-up special from Dana Carvey, and Richard Linklater's Oscar-winning Boyhood.
Meanwhile, Amazon Prime will step into the ring with the first five Rocky movies and 2015's Creed, along with both the original version of 1975's Rollerball and the 2002 reboot.
And on HBO Now, you'll be able to watch the latest installments of the Divergent series (2015's Insurgent and this year's Allegiant), and Batman v Superman: Dawn of Justice. Although the latter won't arrive until the end of the month, HBO Now will stream the earlier Batman flicks by Tim Burton and Joel Schumacher to hold you over.
Check out everything arriving on all three sites below.
Netflix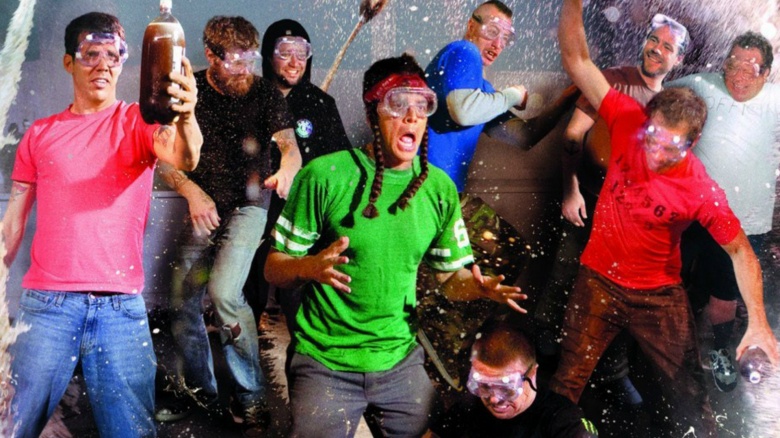 November 1
The African Queen
Alfie
Bob the Builder: White Christmas
Candyman 2: Farewell to the Flesh
The Confessions of Thomas Quick
Cujo
The Doors
The Heartbreak Kid
Jetsons: The Movie
King's Faith
Love, Now
Norman Lear: Just Another Version of You
Pervert Park
Ravenous
Stephen King's Thinner
Tales from the Darkside: The Movie
Thomas & Friends: A Very Thomas Christmas
Thomas & Friends: Holiday Express
Thomas & Friends: Merry Winter Wish
Thomas & Friends: The Christmas Engines
Thomas & Friends: Ultimate Christmas
November 2
Dough
Food Choices
Meet the Blacks
November 4
The Crown: Season 1
Dana Carvey: Straight White Male, 60
The Ivory Game
Just Friends
World of Winx: Season 1
November 9
Danger Mouse: Season 2
November 11
All Hail King Julien: Season 4
Case: Season 1
Estocolmo: Season 1
Roman Empire: Reign of Blood: Season 1
Tales by Light: Season 1
True Memoirs of An International Assassin
Under the Sun
November 12
Take Me to the River
November 13
Chalk It Up
November 14
Carter High
November 15
Dieter Nuhr: Nuhr in Berlin
K-POP Extreme Survival: Season 1
Men Go to Battle
The Missing Ingredient: What is the Recipe for Success?
November 16
The 100: Season 3
Burn After Reading
Jackass 3.5: The Unrated Movie
Paddington
November 17
Lovesick: Season 2
Paranoid: Season 1
November 18
The Battle of Midway
Beat Bugs: Season 2
Colin Quinn: The New York Story
Divines
Prelude to War
San Pietro
Sour Grapes
Thunderbolt
Tunisian Victory
Undercover: How to Operate Behind Enemy Lines
Why We Fight: The Battle of Russia
WWII: Report from the Aleutians
November 22
Mercy
November 23
Penguins: Spy in the Huddle: Season 1
November 25
3%: Season 1
Boyhood
Gilmore Girls: A Year in the Life
Michael Che Matters
November 29
Silver Skies
November 30
Ghost Team
I Dream Too Much
The Jungle Book
Level Up
Traded
Amazon Prime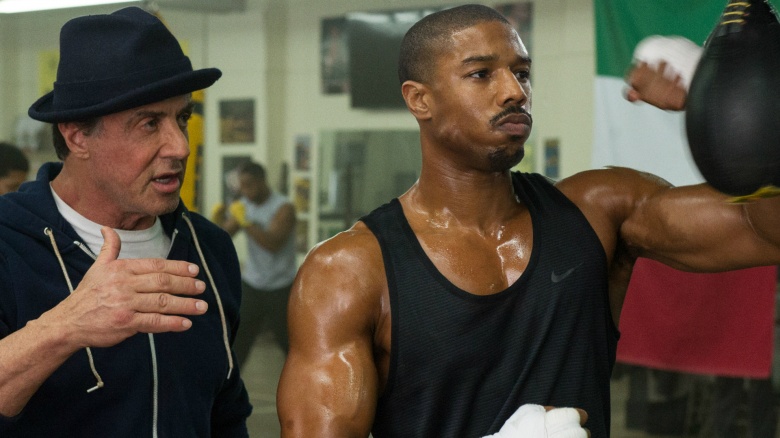 November 1
The Addams Family 
Addams Family Values 
Barbershop 
Be Cool 
The Conversation 
Courage Mountain 
Death at a Funeral 
Deterrence
Diamonds are Forever 
Die Another Day 
Dr. No 
Enter the Ninja 
Erin Brockovich 
Fatal Attraction
Fletch 
For Your Eyes Only 
From Russia with Love 
Get Shorty 
Goldeneye 
Goldfinger 
Good Advice
Happily N'Ever After 
Happily N'Ever After: Snow White 
Legally Blonde
License to Kill 
The Little Girl Who Lives Down the Lane 
Live and Let Die 
The Living Daylights 
Major League 
Man with the Golden Gun 
Matilda 
Meet Joe Black 
Mermaids 
Moonraker 
Never Say Never Again 
Octopussy
On Her Majesty's Secret Service 
Rocky 
Rocky II 
Rocky III
Rocky IV 
Rocky V 
Rollerball (1975)
Rollerball (2002)
Rounders 
Shadows and Fog 
The Spy Who Loved Me 
The Switch 
Terms of Endearment 
Thunderball 
Tomorrow Never Dies
Top Secret! 
Up in the Air 
Urban Cowboy 
A View to a Kill
The World Is Not Enough 
You Only Live Twice 
November 5
The Night Manager
November 7
The Haunting in Connecticut 
A Monster with a Thousand Heads 
Steve McQueen: The Man & Le Mans
November 9
Flesh and Bone: Season 1
November 11
Red Oaks: Season 2
November 12
Green Room 
November 14
Almost Holy 
November 15
The Royals: Season 2
November 17
Miss You Already 
Patton Oswalt: Comedy Plus Tragedy Equals Time 
November 18
Grantchester: Season 2
November 19
Creed
HBO Now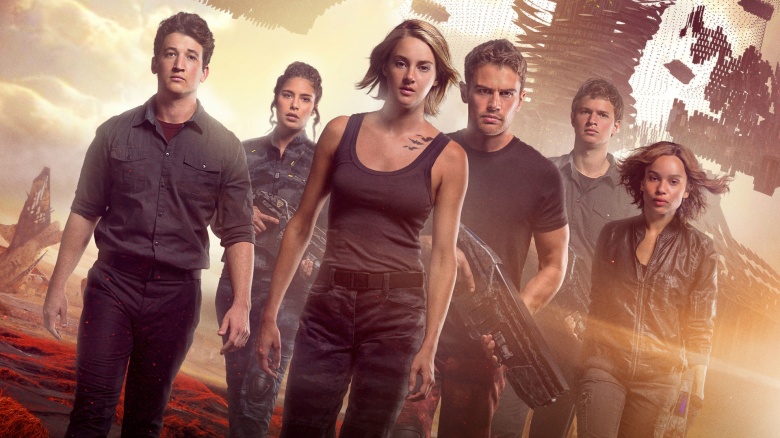 November 1
Insidious: Chapter 3
The Young Messiah
Mal De Ojo (Evil Eye)
Paper Moon
All The President's Men
Aliens Vs. Predator Requiem
Batman
Batman Returns
Batman & Robin
Batman Forever
Batman: The Dark Knight Returns, Part 1
Batman: The Dark Knight Returns, Part 2
Batman: Under The Red Hood
Batman: Year One
Being There
Blast From The Past
Hitman
King Ralph
Matchstick Men
Minority Report
Miracle On 34th Street
Old School
The Color Of Money
The Dead Pool
The Divergent Series: Insurgent
The Sand Pebbles
November 2
Hitman: Agent 47
November 4
Millie And The Lords
November 5
How To Be Single
November 11
Quiero Ser Fiel (Why Do Men Cheat?)
November 12
All Def Comedy
The Divergent Series: Allegiant
November 14
Underfire: The Untold Story Of Pfc. Tony Vaccaro
November 18
Victor Manuelle: Que Suenen Los Tambores
November 19
Race
November 21
Marathon: The Patriots Day Bombing
November 24
Jackie: HBO First Look
November 25
Eddie The Eagle
November 26
Batman V Superman: Dawn Of Justice
November 28
Mariela Castro's March: Cuba's Sexual Revolution
Patria O Muerte: Cuba, Fatherland Or Death