The Classic Film That 49% Of Fans Agree Should Never Be Remade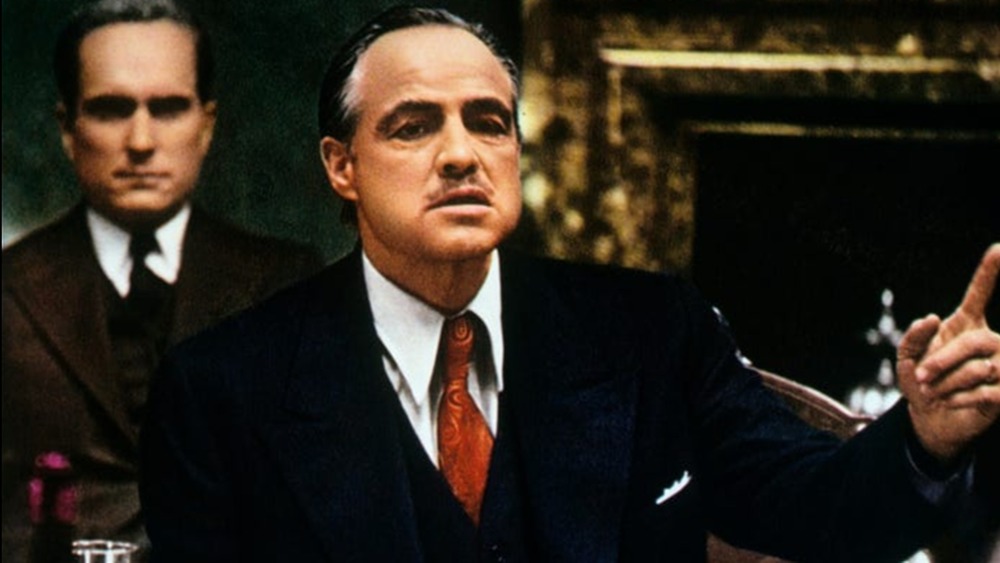 Paramount
With the innumerable amount of films that have made it into the public eye over the past century, only a selected number have earned the prestigious title of "classics." Titles like the first Star Wars, Psycho, and To Kill A Mockingbird, to name a few, have reached a higher level of reverence than most of their cinematic counterparts — either thanks to their gripping story, innovative filming techniques, or some other noteworthy attribute. Of course, considering how often Hollywood likes to reinvent standout projects for modern audiences, it's not uncommon for these masterpieces to fall victim to a reboot in due time.
Naturally, many fans have very strong feelings toward this proposition and make it known that attempting a reboot with certain candidates borders on impossible. To learn more about these off-limits flicks, Looper opened a poll through YouTube that asked the masses which movies they feel were the strongest examples of "lightning-in-a-bottle" filmmaking and thus should never be remade or rebooted.
Out of more than 199,000 worldwide votes cast, nearly half of the overall vote (49 percent) went to one movie in particular, crushing the competition with ease. The people have spoken, and to them, this film doesn't warrant a remake under any circumstance.
The Godfather can't be duplicated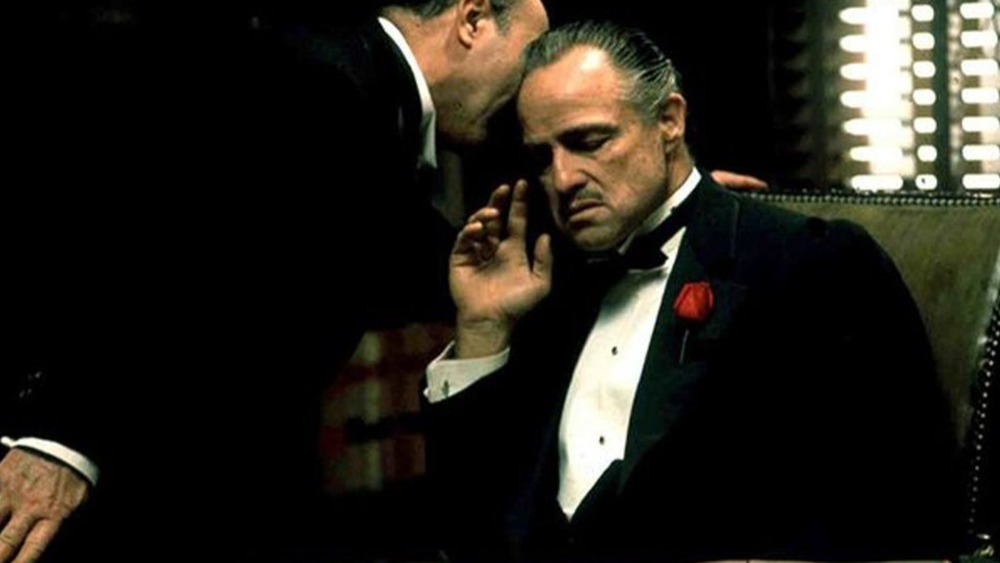 Paramount
Unsurprisingly, 1972's The Godfather from legendary director Francis Ford Coppola took the win by a landslide — overtaking fellow nominees Pulp Fiction (24 percent of the vote), Jaws (14 percent), The Shining (nine percent), and write-ins (comprising five percent of the poll's results) like the Lord of the Rings trilogy and The Shawshank Redemption. Based on the novel by Mario Puzo of the same name, The Godfather puts the spotlight on the Corleone family and the transition of power from patriarch Vito Corleone (Marlon Brando) to his son Michael (Al Pacino), blending family drama and mafia intrigue in a way that no one should dare attempt to replicate. While the subsequent two installments in the trilogy certainly have their fans, it's difficult to dispute how groundbreaking the inaugural installment turned out to be. 
Currently sitting at a 98 percent Certified Fresh score on Rotten Tomatoes, The Godfather has had an indisputable impact on the crime genre and cinema as a whole. Its influence on contemporaries like Scarface and Heat in the years following its theatrical run are impossible to ignore and bolster its status as a masterpiece. Not to mention, Brando gave the big-screen performance of a lifetime that went a long way in earning The Godfather's place as the second greatest film in American cinema, according to the American Film Institute, narrowly falling behind Citizen Kane. With a résumé like that behind it, any filmmaker would be foolish to try to duplicate it.
Even up against some stiff and equally justified competition, The Godfather proved itself a fan favorite with a lasting legacy that most hope will never be tarnished via an inferior remake. No matter how big the offer to do so might be, it must always be refused.