The Forgotten Character Fans Finally Got To See In The LEGO Star Wars Holiday Special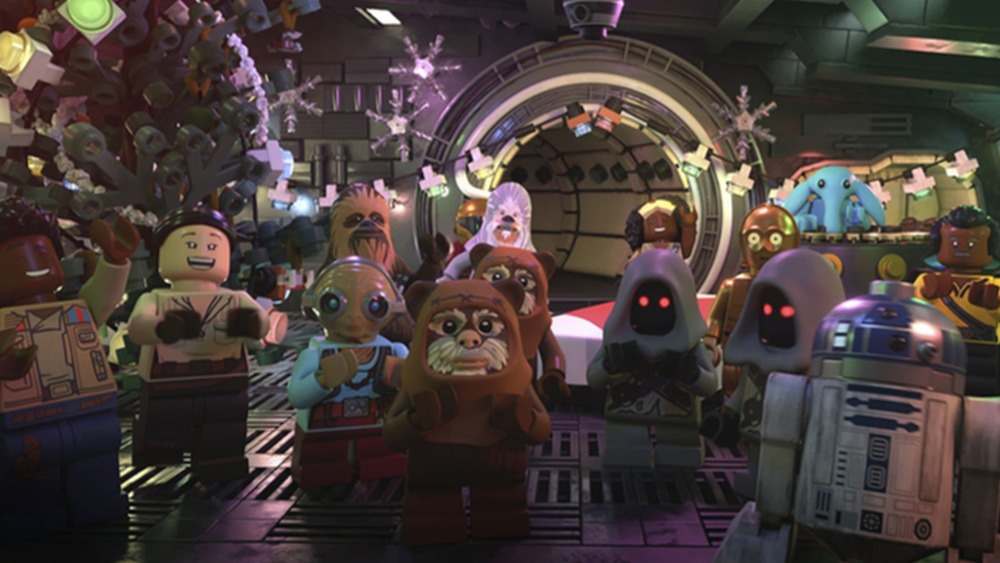 Disney/Lucasfilm
For as dominant as it is in the pop culture sphere, Star Wars has an oddly complicated relationship with the holiday season. This dates back to 1978's made-for-TV Star Wars Holiday Special, which withstands as one of the strangest — and widely maligned — pieces of media in the franchise. The story centered on Chewbacca (Peter Mayhew) attempting to reach an Imperial-occupied Kashyyyk and celebrate Life Day with his family, but it took plenty of detours, ranging from surreal to flat-out dull. To put it simply, viewers didn't take kindly to it, ensuring that it didn't attain the status of a seasonal classic.
Nevertheless, in a bid to rectify the mistakes of yesteryear, 2020 brought audiences back to a galaxy far, far away for the holidays — this time with a brick-built spin. The LEGO Star Wars Holiday Special short film arrived on Disney+ on November 17, 2020, and, understandably so, many die-hards were skeptical of its existence. Having been burned by the previous attempt, they were wary that this modern version would be more of the same strange stuff from the '70s. Suffice to say, it surpassed all expectations through a fun, time-travel-heavy story that sent Rey and BB-8 across the Skywalker saga and beyond.
As a result of their trilogy-hopping shenanigans, The LEGO Star Wars Holiday Special is full of Easter eggs big and small. It even found time to deliver on the return of an obscure character that fans were clamoring to see make a comeback.
Fans asked for Lumpy's return, and The LEGO Star Wars Holiday Special delivered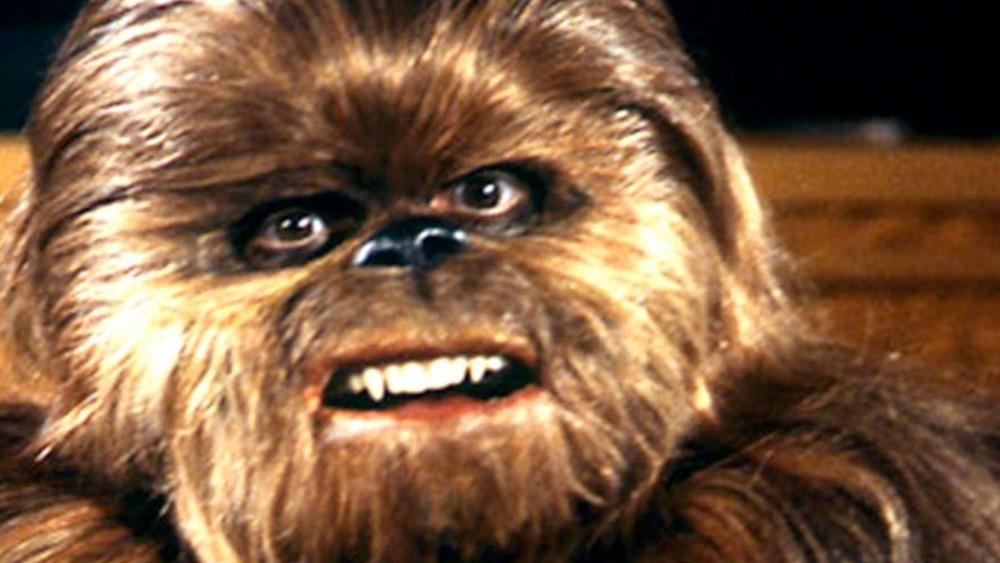 Disney/Lucasfilm
On August 13, 2020, various news outlets, such as USA Today, announced that the LEGO Star Wars Holiday Special was on the way, opening the floor for fans everywhere to begin their speculation. Those on Reddit were especially vocal on what they wanted to see in the short. Specifically, user u/Heardofnerf proclaimed "bringbacklumpy" — referring to Chewbacca's son, who made his franchise debut in the '70s television special alongside his mom Malla and grandfather Itchy.
Surprisingly, u/Heardofnerf wasn't alone in their desire to see a Wookiee family reunion in the 2020 special. User u/ayylmao95 jokingly replied with a funny spin on The Rise of Skywalker, writing "The Rise of Lumpy," while u/TheRidiculousOtaku — paraphrasing Poe Dameron's (Oscar Isaac) now-famous Emperor Palpatine line from The Rise of Skywalker — wrote "Somehow...Lumpy has returned."
Thankfully for this group of Star Wars faithful, the minds behind the project heard their cries. As a part of Finn (Omar Miller), Rose (Kelly Marie Tran), Poe (Jake Green), and Chewbacca's Life Day party aboard the Millennium Falcon, all of the famous Wookiee's extended family — including Lumpy — stopped by for some fried tip-yip. Unlike his first appearance, Lumpy didn't take nearly as large a role in the story, getting relegated to a brief cameo, as opposed to a spot on the main cast.
Even still, Lumpy's presence in the 2020 LEGO Star Wars Holiday Special was a fine way to bring the despised but instantly recognizable Star Wars Holiday Special full circle and supply a bit of fan service simultaneously.