The Quentin Tarantino Classic That Wouldn't Exist Without Danny DeVito
Miramax
You'd be hard-pressed to find someone who hasn't enjoyed Danny DeVito's work. From One Flew Over the Cuckoo's Nest, to Taxi, to It's Always Sunny in Philadelphia, the actor has been beloved by fans for nearly 50 years, and he has managed to establish a new fan base with each subsequent generation. However, many of DeVito's devotees might not know that the prolific actor also has established quite the producing resume, helping to kick-start a number of notable projects, one of which included Quentin Tarantino's Pulp Fiction. And if it weren't for DeVito's persistence, the film might have never happened.
In 1991, DeVito confounded his production company, Jersey Films, with Michael Shamberg. Soon they brought on Stacey Sher as a partner and after meeting and subsequently dating the then-unknown Tarantino, she predicted he would be the next great director. DeVito thought so, too.
As soon as DeVito met Tarantino, he knew he had to work with him. "I hadn't seen Quentin direct or act," DeVito told The Guardian. "I hadn't even seen Reservoir Dogs when I bought his next project, which wasn't even written. It was just about him. I liked the way he was talking about it. The guy was just so cool. It seemed simple to me." 
But it wasn't all instinct.
Pulp Fiction was deemed too violent and was almost never made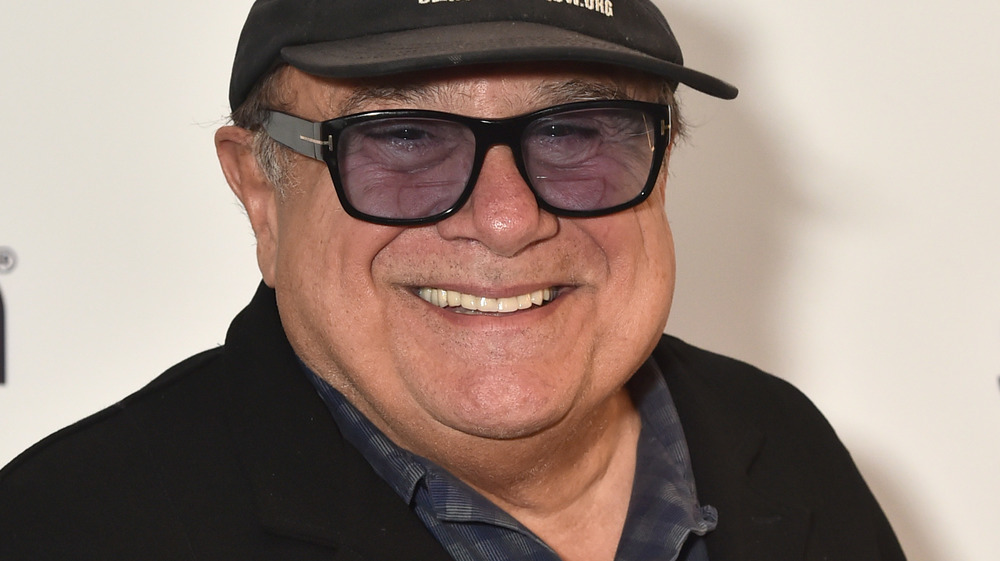 Alberto E. Rodriguez/Getty Images
DeVito told CBS Sunday Morning that he was looking for good material and good people to work with at the time. He read the Reservoir Dogs script and was disappointed to find out the film had already been made. He spoke with Tarantino and told the young director that, "Whatever you do next I want to produce." 
Tarantino sent DeVito Pulp Fiction. DeVito loved it, but TriStar Pictures, the production company that optioned it, were not so enthusiastic about the film's violence.
In an interview with Vanity Fair, former TriStar chairman Mike Medavoy said he liked the script, but worried about the potential audience response to a particular scene, explaining " [...] There was one scene that is really extremely violent, where they shoot someone in the back of the car and there are pieces of his brain splattered all over. The director and I had a discussion, and I said, 'That is really over the top, and you're going to get blowback.'" Tarantino thought it was more funny than violent. TriStar decided not to make the movie. According to producer Lawrence Bender: "Every major studio passed." 
But DeVito saved the film. He brought it to Miramax Films, which finally made Pulp Fiction a reality, with the film going on to become the first independent film to gross more than $200 million. It would also win the Best Original Screenplay Oscar, and propel the careers of its director and stars.
After the success of Pulp Fiction, Jersey Films went on to produce hits including Erin Brockovich, Get Shorty, Matilda, and Reality Bites, further solidifying DeVito's status as more than just a talented actor.