42% Of People Agree That This TV Character Is The Creepiest Of All Time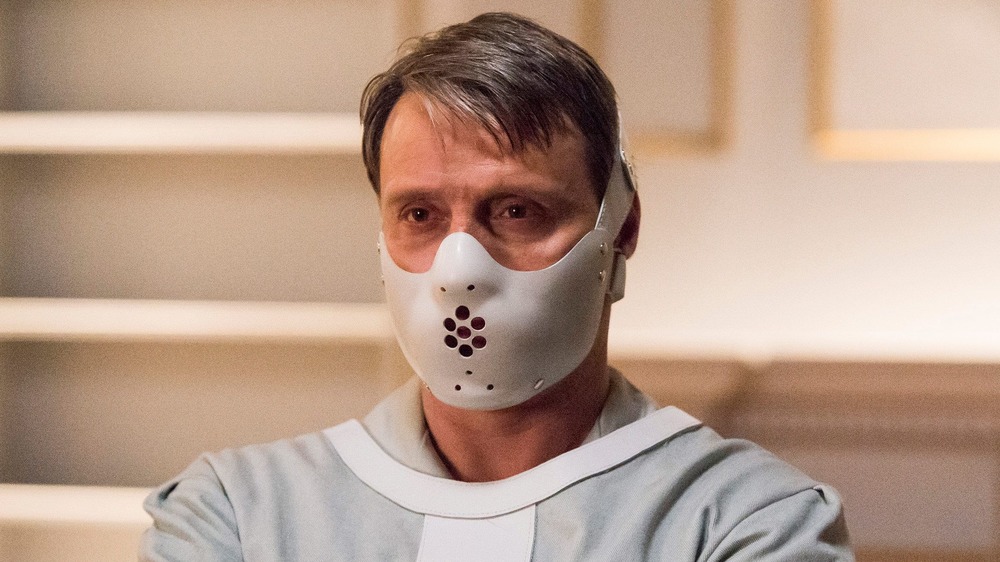 Brooke Palmer/NBC
Art is subjective. Creepy art, even more so. What's permanently scarring to one person is forgettable to another. There are folks who still jump when a horror movie protagonist adjusts a bathroom cabinet mirror and sees that the killer is right behind them, and nobody is saying they're wrong to feel that way. The scene from It wherein Pennywise the Clown does a little dance? That was scary to someone. Probably.
That said, when it comes to the question of what television character is the scariest, there's no objectively correct answer. Cookie Monster is, after all, a living nightmare to the Keebler elves. That's why Looper put the question to the public, conducting a poll to which 152,000 people worldwide responded. 
Pulling up the rear was American Horror Story's Twisty the Clown, the man who proves that you're never fully dressed without a smile, with 14 percent of the vote. Twisty edged out a blink-and-you'll-miss-it appearance by Doctor Who's Weeping Angels, which nabbed 16 percent of responses, just behind Ramsay Bolton from Game of Thrones, with 18 percent.
Ten percent of responders elected to write in a candidate, with popular suggestions including "the Gentlemen from Buffy the Vampire Slayer," "that spirit from Courage the Cowardly Dog who says, 'Return the slab,'" and "the dude who played that Benjamin Franklin educational person on The Office." However, their dissent didn't come close to splitting the vote in a meaningful way. In a landslide victory, with a 42 percent share of responses, TV's creepiest character is a man who's first name rhymes with the thing he is.
Hannibal has fans of creepiness hungry for more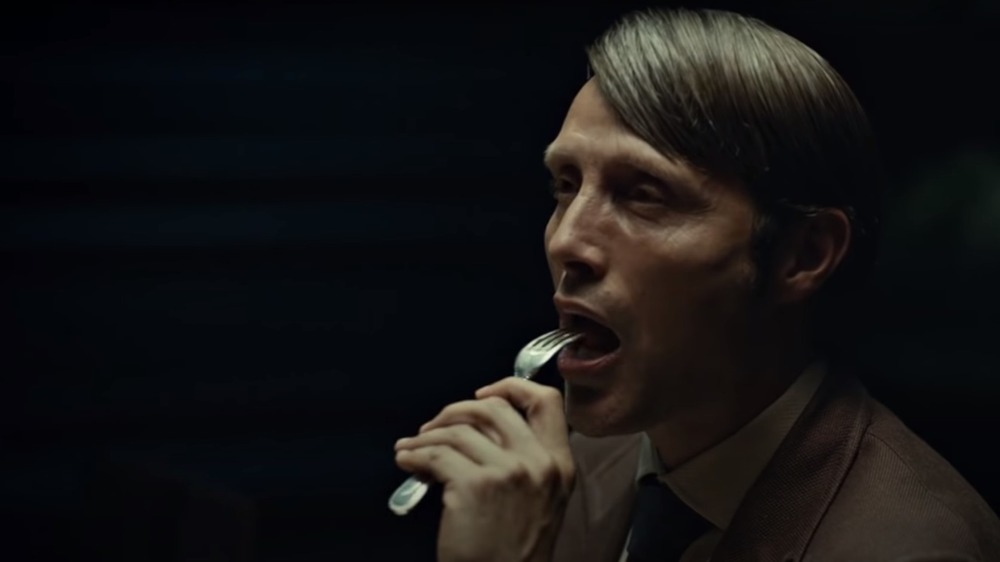 ABC
In Looper's poll, Dr. Hannibal Lecter from ABC's Hannibal, played for three seasons by acclaimed Danish actor Mads Mikkelsen, was voted TV's all-time creepiest character.
As a character of both written and screen works, Hannibal has held a special place in audiences' hearts for decades (just as he's saved a special place in his large intestine for his victims). The fact that his name is a mnemonic device may have been what got our attention when the character first popped up in Thomas Harris's 1981 novel Red Dragon, but his unblinking adventures into the world of gourmet cooking in the years since have made him a staple of the horror genre.
Taking over the role from Anthony Hopkins, who won an Academy Award for his performance in The Silence of the Lambs, seemed like a losing proposition when the series was first announced, but Mikkelsen's portrayal landed him a Saturn Award for Best Actor on Television in 2013. Between the actor's seamless performance and showrunner Bryan Fuller's trademark weirdness, Hannibal became a fan favorite, and the series' abrupt cancellation in 2015 left viewers salivating for more. As recently as 2019, folks involved in the show's production have added fuel to rumors of a fourth season of Hannibal. But until something solidifies on that front, the good (bad) doctor will just have to be content with his place as the most popular option on the creepiness menu.