The Instagram Post That Should Get Locke & Key Fans Hyped For Season 2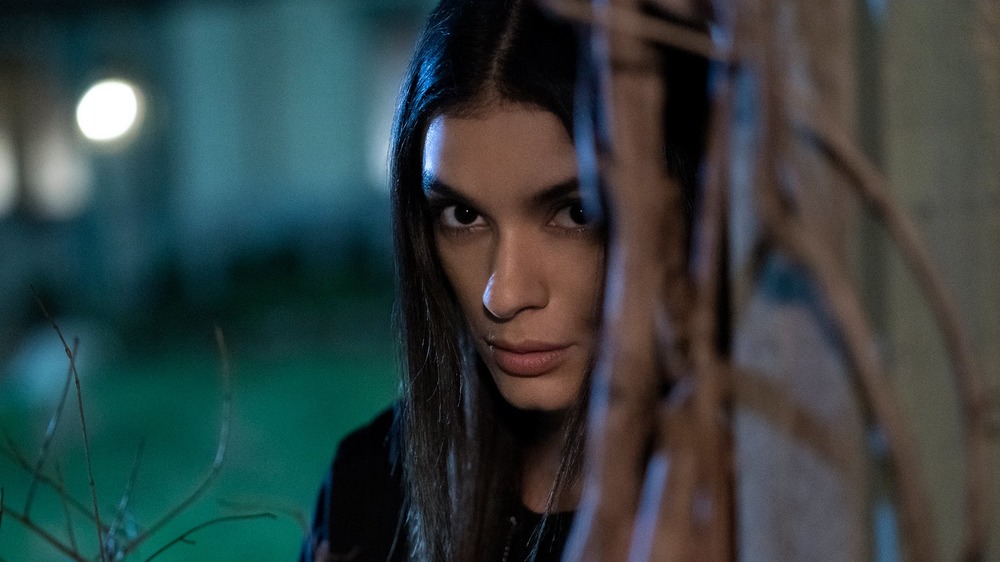 Netflix
Contains spoilers for Netflix's Locke & Key
Season 1 of Locke & Key ended in a stealthily ominous fashion. Though the Locke siblings Tyler (Connor Jessup), Kinsey (Emilia Jones), and Bode (Jackson Robert Scott) ended the series finale on a relatively peaceful note, the upcoming second season of Locke & Key will likely shatter their temporary harmony. After all, unbeknownst to them, the version of the demonic Dodge (Laysla De Oliveira) they thought they threw through the ominous Black Door was actually poor Ellie Whedon (Sherri Saum), whose appearance Dodge transformed with the Identity Key. Meanwhile, the real villain is still stalking the Lockes, under the guise of Gabe (Griffin Gluck), and is presumably still on the hunt for powerful keys.
With the show's protagonists so blissfully unaware of the cliffhanger, it's hardly a surprise that viewers are eager to see where Locke & Key season 2 plans to take the tale. As such, many were delighted to see a recent social media post that revealed that the key game is most definitely afoot. Here's the Instagram post that should get Locke & Key fans hyped for season 2.
Darby Stanchfield confirmed that half of Locke & Key season 2 has been filmed
The Locke family is back together! In an image posted to Darby Stanchfield's Instagram account, the actress playing Locke matriarch Nina posed with the two young men playing her fictional sons — Connor Jessup and Jackson Robert Scott. If that wasn't enough to let people in on the Locke & Key nature of the post, the image's location was marked as "Key House," the Locke family's ominous estate in Matheson, Massachusetts. As for the trio's happy faces, they're readily explained by the message that accompanied the photo: "Half of season 2 Locke-d in." 
In the comments, many fans expressed their delight about the punny reveal that the show's production is proceeding. "Yay!" user @Jackyrobupdate wrote. "I'm so glad that L&K season 2 is in production!" user @Carloluisrossi concurred. "Love you guys! I'm so excited for season two."
The fact that the production has managed to reach the halfway mark in the current world situation is a significant benchmark. Sure, it's true that they still have to shoot the other half of Locke & Key season 2, so the show still has a long way to go before you can binge it on Netflix. Still, at least fans now have a confirmation that things are moving forward, and that the sophomore season of Locke & Key is likely to grace your screen sooner rather than later.