Clark Duke Reveals The Story Behind His Veronica Mars Appearance - Exclusive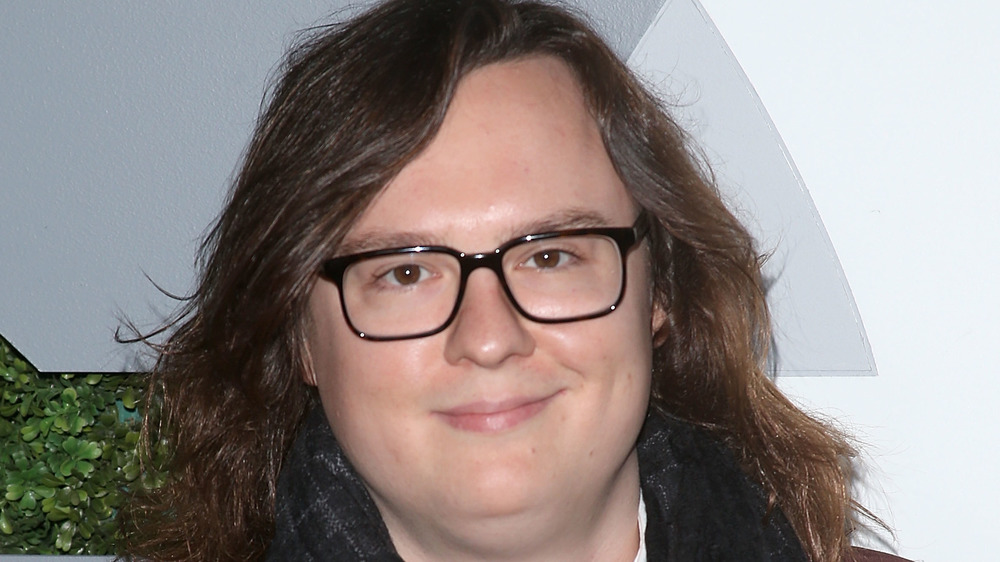 Jesse Grant/Getty Images
The teen mystery-drama series Veronica Mars initially ran for only three seasons (two on UPN and one after that network became The CW), but from 2004-2007 it amassed a legion of dedicated fans who weren't at all ready to see show end. Creator Rob Thomas and star Kristen Bell successfully facilitated a Kickstarter-funded movie that came out in 2014, and a fourth season of the series debuted on Hulu in 2019.
Clark Duke joined that fourth season for a six-episode stint as Don, a member of a group of amateur sleuths called the Murder Heads, led by Patton Oswalt's Penn Epner. Duke and Oswalt were hardly the first famous guests on Veronica Mars — plenty of celebs made one-time appearances on the show throughout its duration, including Paul Rudd, Jessica Chastain, and Paris Hilton. Actor and filmmaker Kevin Smith, who has never been shy about proclaiming his love for the show, requested a cameo and appeared in the second season as a store clerk who got to comment on the case Veronica was working to solve.
Mars fandom, however, was not what inspired Duke to take the role, as he told Looper during our exclusive interview. "I've never even seen the show," he laughs. So what drew him to the revival?
Clark Duke chats about his mad respect for Kristen Bell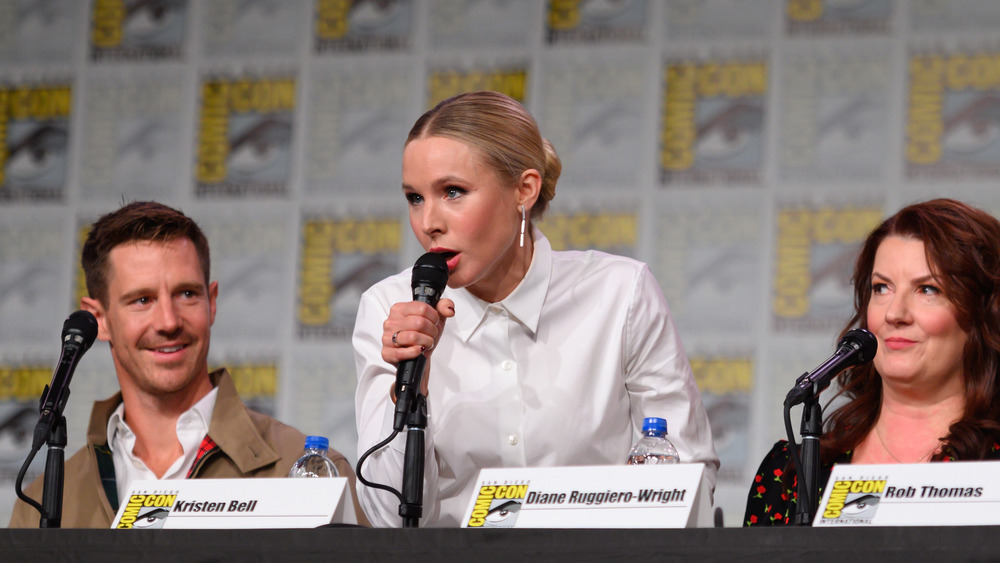 Daniel Boczarski/Getty Images
Six episodes as a Murder Head is a pretty big commitment for someone who had never taken a look at the show that got so many fans hooked for life. For Clark Duke, signing on for Veronica Mars was more about friendship than fandom. "To be honest," he says, "I have just been friends with Kristen [Bell] for years and years."
It's truly as uncomplicated as it sounds. Bell reached out to Duke and he was on board, with no idea of the show's previous storylines. When he accepted the role, he also didn't have much of an idea about what was in store for his character, Don. "I really had no idea about the story," he says. "I only kind of knew my character's story because they wouldn't give out scripts — I think they were afraid of leaks or something -– so I found out what happened to my character as it was happening, which was pretty funny. I'd just go in one hour a week for a few weeks and find out as we went. I just love Kristen and when she texted me one day to ask me to be on the show, I was like, 'Yeah, of course.'"
You can stream all four seasons of Veronica Mars now on Hulu.