The Controversial Coming-Of-Age Series That's Dominating Netflix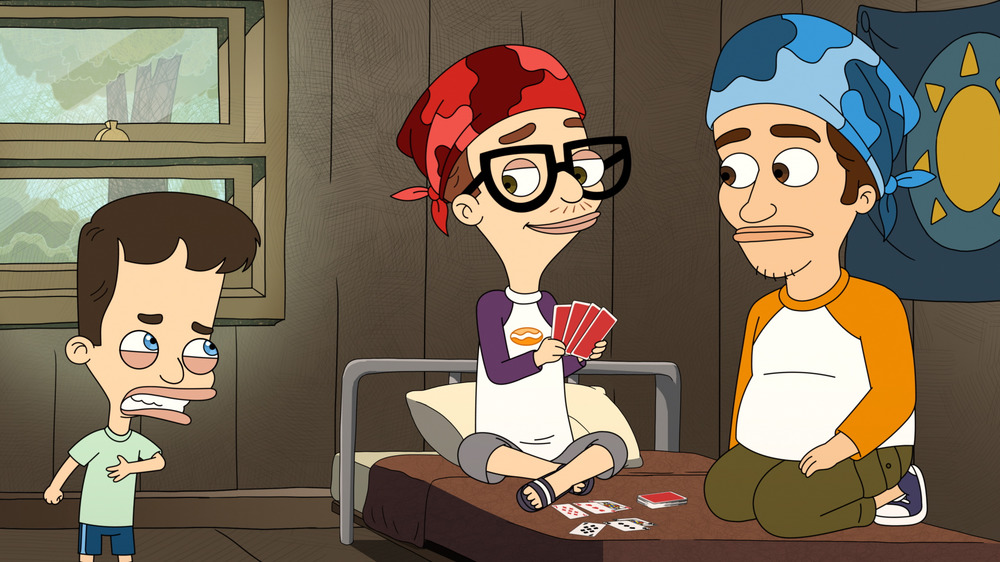 Netflix
There are plenty of wonderful animated series on Netflix in which important lessons are shared in a package that's suitable for all ages. Big Mouth is not one of those shows. 
Don't get us wrong: There are numerous great lessons found on Big Mouth – from being accepting of people's sexualities to understanding the nuances of mental health struggles such as depression and anxiety. But the show also contains sequences during which fuzzy genitalia break out in song and dance, so by and large, you should probably make sure the kids are in bed before watching Big Mouth. With that being said, Big Mouth is one of the most hilarious series you'll find on Netflix, and with the release of season 4, there are even more mad-capped adventures featuring Nick (Nick Kroll), Andrew (John Mulaney), Jessi (Jessi Klein), and a host of wacky monsters for you to enjoy.
If you haven't already binge-watched Big Mouth, now's the perfect time to do so, as the series is currently blazing up Netflix's Top 10 chart for series in the U.S. Plus, season 4 opens with a big musical number recapping what's happened so far, so even if you've never watched the show before, you can jump right in, all caught up with what to expect when the main cast heads off to summer camp. 

Mild Big Mouth spoilers are ahead!
What's season 4 of Big Mouth about?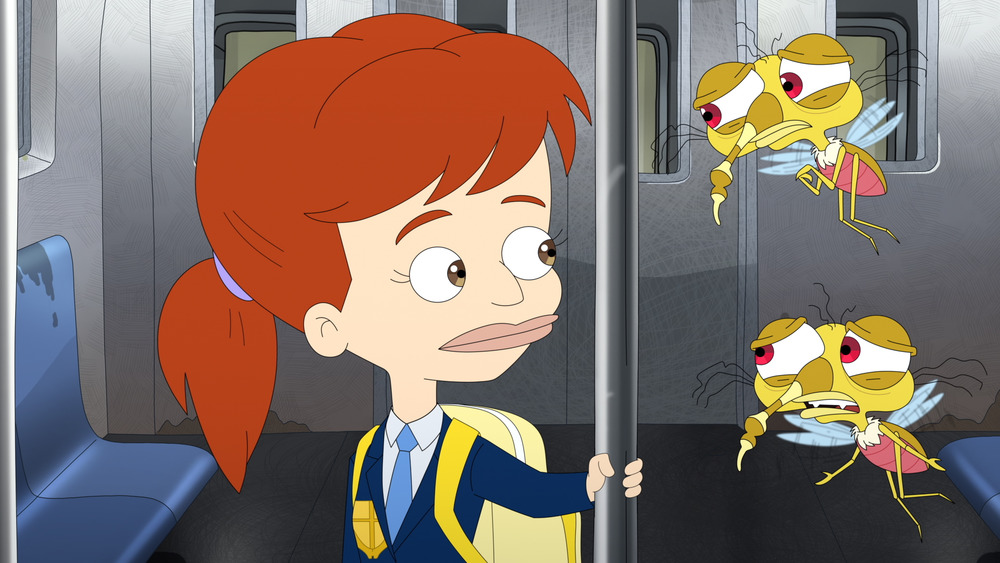 Netflix
Big Mouth follows a group of seventh graders who are all going through puberty. As such, each character gets assigned a Hormone Monster who guides them through this tumultuous time while also encouraging them to pursue their basest impulses. 
In season 4, much of the main cast heads to summer camp. Nick and Andrew's friendship was rocky by the time season 3 ended, due to how Nick treated his girlfriend Missy (Jenny Slate), and they're still upset at one another. This tension only intensifies when Andrew befriends Nick's long-time camp buddy Seth (Seth Rogen). Meanwhile, Jessi contends with lingering depression (and now anxiety) due to the fact that this will be the last time she goes to camp with her friends before her mom takes her to New York for the new school year. 
Anxiety is the theme of this season of Big Mouth, as the anxiety mosquitos (voiced by Maria Bamford) are the latest monster to buzz around the characters. None of them can shake the feeling as though everyone hates them, and, just like in every other season of the show, the characters will have to overcome all of these new feelings that tend to accompany puberty. 
Should you binge-watch Big Mouth season 4?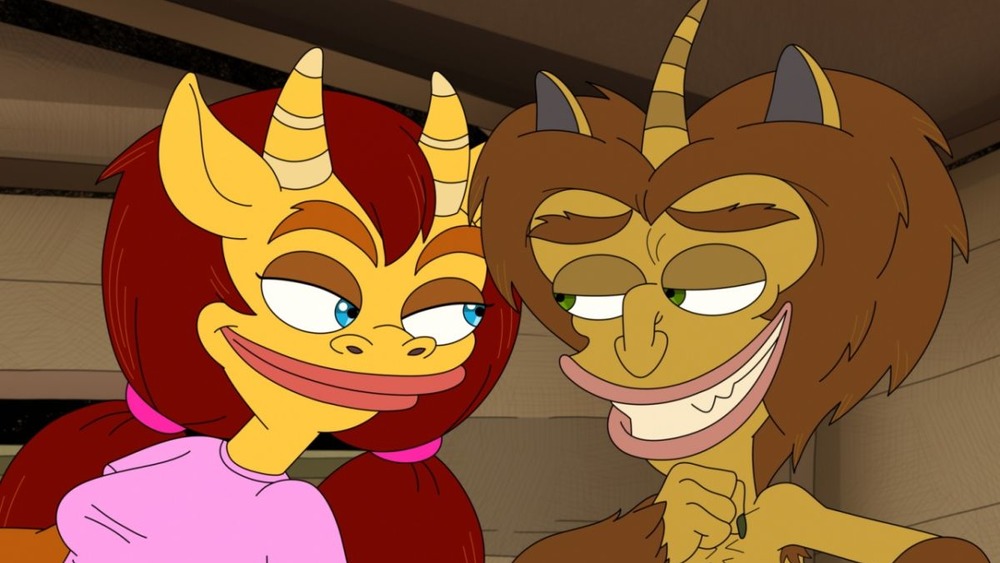 Netflix
With its fourth season, Big Mouth continues to up the ante it provided in its previous three seasons. This season sets itself apart from previous offerings by introducing a transgender character named Natalie (Josie Totah), and giving Missy, a biracial character, a Black voice actress (Ayo Edibiri takes over the reins from Jenny Slate). Of course, season 4 also mixes together raunchy jokes with insight about what it means for kids to grow up in modern society — continuing to prove that while Big Mouth is one of the most controversial Netflix series out there, it has a sweet, emotional core that will make you feel as though you're not alone in any experiences you've gone through.
Big Mouth has consistently been one of the best-reviewed Netflix series too, and it looks like the most recent outing is no different. Jen Chaney of Vulture wrote in her review, "If all this talk of serious 'issues' makes Big Mouth season four sound like one long very special episode, rest assured that this series is still as funny and profane as it's ever been." 
If you've watched all of Big Mouth so far, then you can rest easy knowing season 4 is more of what you love. If you haven't watched the show yet, then now is the perfect time to get invested by beginning from season 1.