Yellowstone Fans Can Breathe A Sigh Of Relief For This Returning Character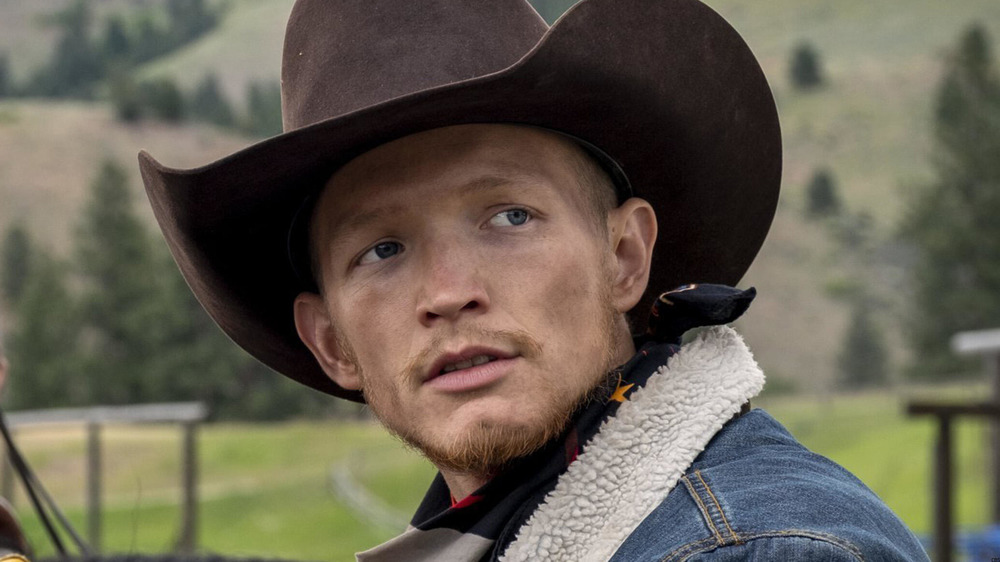 Paramount Network
Contains spoilers for the season 3 finale of Yellowstone
Fans of Paramount Network's hit show Yellowstone have been waiting with bated breath to see who will make it out of the explosive season 3 finale alive. As audiences know all too well, the last episode saw some mysterious, antagonistic force orchestrate an attack on the Dutton family. John (Kevin Costner) was shot at the side of the road. Beth (Kelly Reilly) received a mail bomb at her office, which her assistant opened and set off. And Kayce (Luke Grimes)? He was on the wrong side of some gunfire in his own office.
The season ends with this sequence, leaving viewers in the dark regarding whether who (if anyone) survived the attack. Fans have speculated wildly about who could possibly be behind all the violence, and while that remains a mystery as of this writing, audiences can at least go into season 4 knowing one character makes it out all right. 
The Duttons weren't the only ones to suffer troubling fates at the end of season 3. Jimmy sustains a terrible injury in a bull-riding event, and last we left him, he was in the hospital, his fate also hanging in the balance. However, recent comments from Jimmy actor Jefferson White confirm that the character will be around for a little while when Yellowstone returns for season 4. 
Jefferson White confirms Jimmy has a role on season 4 of Yellowstone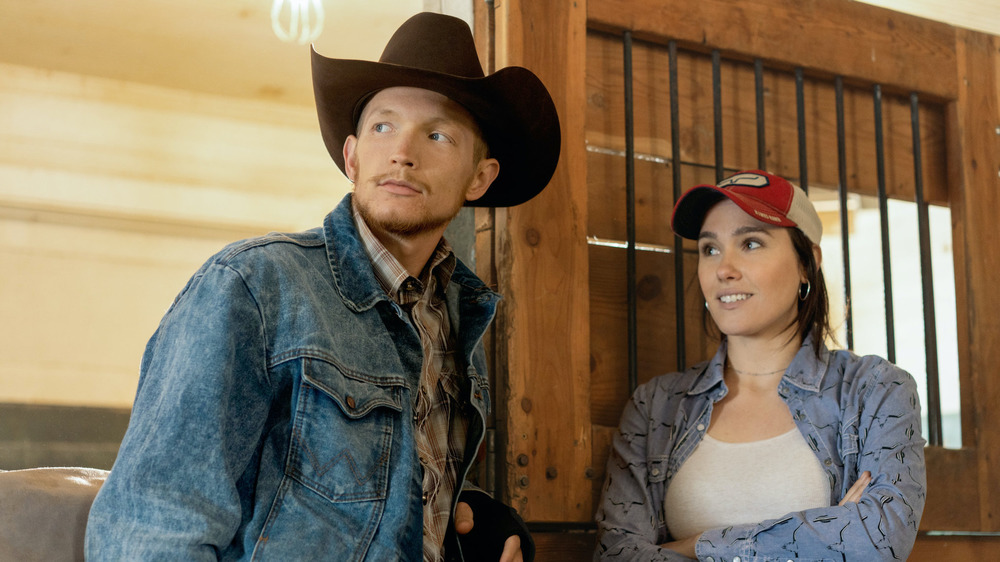 Paramount Network
In an interview published by The Daily Express, White revealed that he's been on set in Montana, filming new episodes for Yellowstone. He didn't go into a ton of details about what exactly season 4 will entail, but he sung the show's praises by asserting, "The first episode of season 4 is my favourite episode of the show yet, so I just can't wait for people to see it."
The assumption is that the season 4 premiere will reveal the fates of Jimmy and the Dutton family. While it's easy enough to see Jimmy recovering from his injuries and getting out of the hospital, the Duttons don't have as much of a clear path. Beth has a good chance of surviving since she was far away enough from the mail bomb to theoretically survive. Kayce sought protection from an upturned desk that could shield him enough from gunfire, but John took bullets directly to the chest, making his fate the biggest question mark of all.
Based on White's comments, it sounds as though Yellowstone characters won't waste any time trying to figure out who's behind the attack. White went on to say, "Season 3 had a kind of slow burn pace to it ... Season 4 just starts out at this breakneck pace." 
Jimmy's a ranch hand at the Dutton property, so it makes sense that, once he's recovered, he'd join the hunt to get vengeance for any members of the Dutton clan who died as a result of the attack. The quest for answers will no doubt place a strain on his relationship with Mia, and it will be interesting to see how the ambush affects his decision to either go back to bull-riding or stick with being a ranch hand full-time. 
There are still many questions fans have going into Yellowstone season 4. Audiences will just have to wait until new episodes begin to air sometime in 2021 to find out what happens.