The Indie Rock Genius You Didn't Realize Was In Fargo Season 4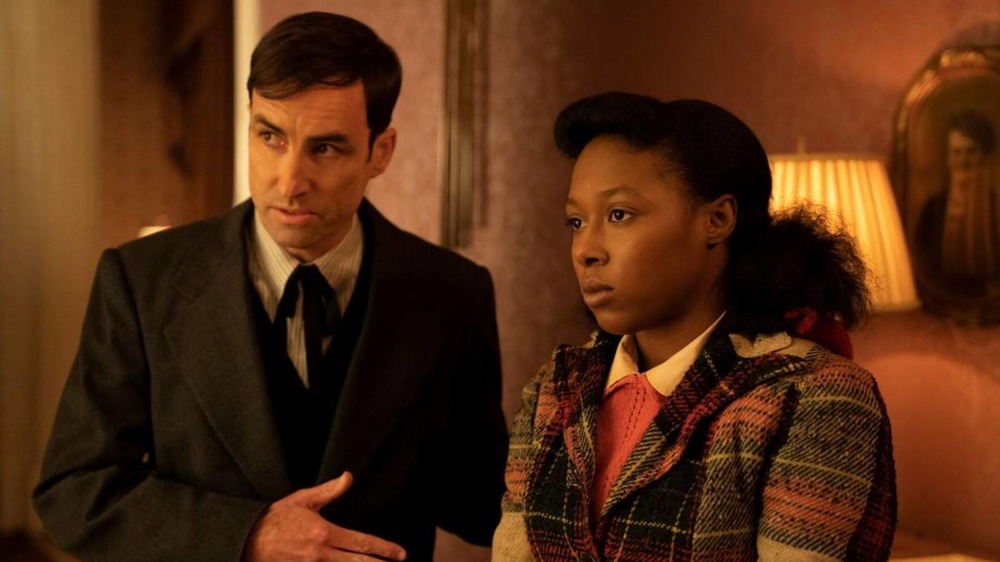 FX
Fargo season 4 has been a long time coming, but with all 11 episodes now available for viewing, it's clear it was well worth the wait. Originally set to air earlier this year, the new season was put on hiatus in the midst of the COVID-19 pandemic. Fortunately, fans didn't have to wait too long, as new episodes begun airing back in September.
Season 4 follows a whole new cavalcade of characters, with the focus this time around being on two rival gangs duking it out for dominance in Kansas City. Caught in the middle of this conflict is the Smutny family, who end up on the wrong side of Loy Cannon (Chris Rock) and his men. 
There are plenty of familiar faces this season. In addition to Rock getting a chance to stretch his dramatic acting muscles, there's also the likes of Jason Schwartzman as Josto Fadda, Ben Whishaw as Patrick "Rabbi" Milligan, Jack Huston as Odis Weff, and Jessie Buckley as Nurse Oraetta Mayflower. However, there's one Fargo season 4 actor you should definitely familiarize yourself with if you want to discover some incredible indie music. 
Thurman Smutny actor Andrew Bird is an immensely talented musician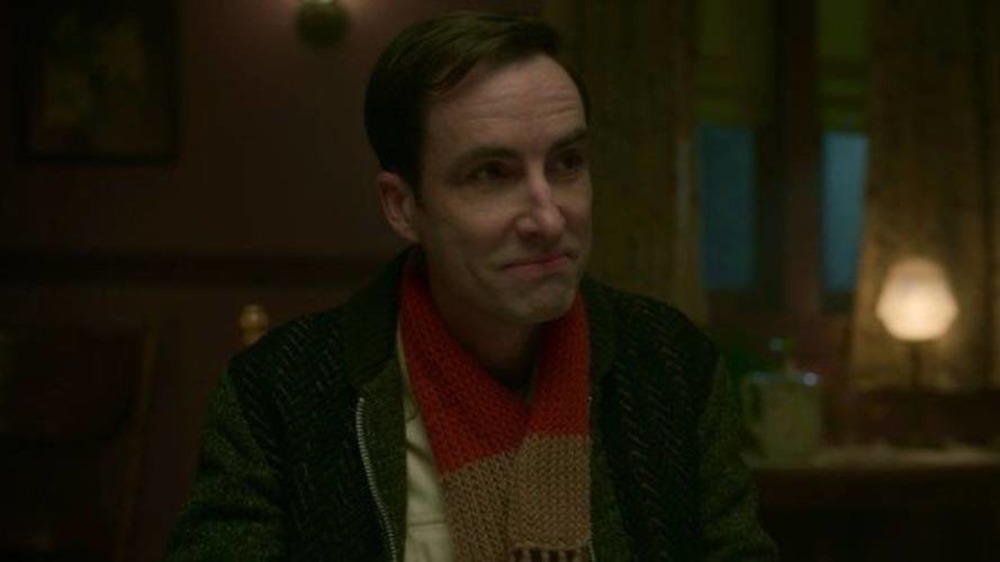 FX
Andrew Bird, who plays Thurman Smutny on Fargo season 4, is no stranger to the world of television and film, but he's normally on the music side of things. His songs have appeared in Girls, The Young Pope, and Parenthood, and while he's acted before (in Hulu's The Path), his role in Fargo is his most substantive acting role to date. 
Bird has been busy putting out stellar music since 1996, which marked the release of his first album, Music of Hair. Over the years, he's put out a slew of albums and EPs, and in addition to performing vocals and guitar on these works, he's also proficient with loops, glockenspiel, and violin. You can see Bird effortlessly move from one instrument to the next in his 2008 performance from The Basement that's garnered plenty of praise. "This video is one of the greatest Andrew Bird performances," one user wrote in the comments section of the video. Another added, "This inspires me to tears."
On October 30, 2020, in the middle of Fargo season 4's run, Bird's latest album, entitled Hark!, was released. It's available for purchase if you'd like a physical copy, or you can stream it on Spotify, Apple Music, and Pandora. 
This certainly goes to show how people have talents you may not recognize at first glance, and it's all the more impressive considering Bird doesn't play music at all in Fargo. He's multi-talented and something like a quintuple-threat at this point. Now, you can go back and rewatch Fargo season 4 on Hulu with a newfound appreciation of the outstanding cast the showrunners put together this time around.