What Jonathan Really Did With The $500k Loan On The Undoing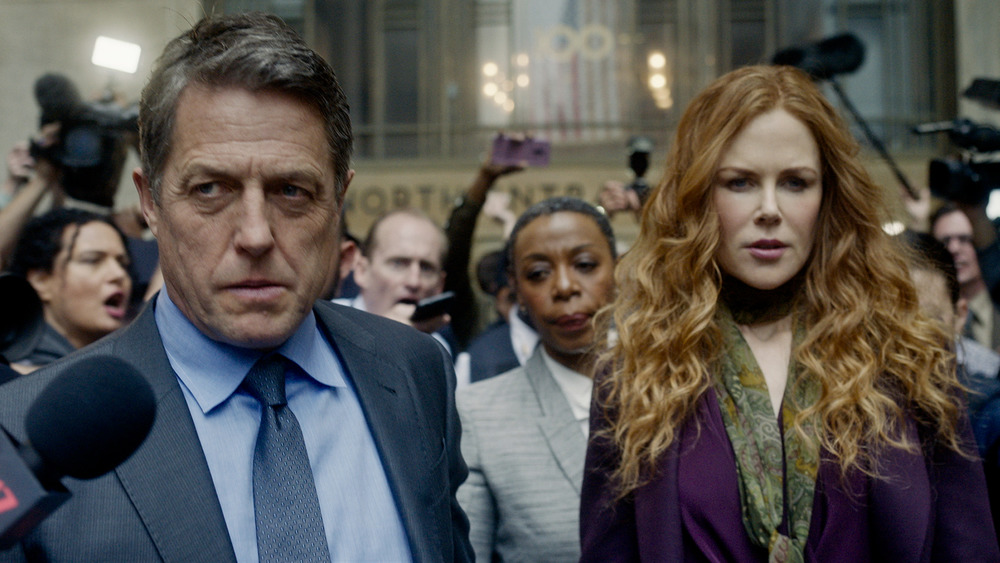 HBO
Contains spoilers for HBO's The Undoing
The Undoing, the latest upper crust drama from Big Little Lies and Big Sky creator David E. Kelley, finally answered its biggest question: who killed Elena Alves? And like Jean Hanff Korelitz's You Should Have Known, the 2014 novel on which the series is based, the Hugh Grant and Nicole Kidman-led miniseries named Grant's oncologist, father, and resident narcissist Jonathan Fraser as the one who brutally murdered Matilda De Angelis's Elena. 
After meeting Kidman's Grace, a highly successful psychotherapist, at an auction for their sons' elite New York City school, the two end up in some rather compromising physical and emotional entanglements, including a secret kiss in an elevator. But the morning following the intimate exchange, Elena is found dead in her home by her young son. 
From this point, The Undoing begins to weave its dramatic whodunnit web, leading audiences down several paths towards a set of potential killers, including Grace's friend Sylvia (Lily Rabe) and even her own son, Henry (Noah Jupe). In the sixth and final episode, audiences discover the real killer — Jonathan — and though multiple families are destroyed, justice is seemingly served. But before the show delivers Grant's ultimate demise, Kelley's psychological thriller ensures absolutely nothing is likable about his character. In the episodes leading up to The Undoing's punchy conclusion, Grace and viewers discover increasingly shocking things about her husband. By episode four, that growing list includes the fact that her husband was fired from his job, had an affair with Elena, and borrowed $500,000 from Grace's father, Franklin Reinhardt (Donald Sutherland). 
While Kelley addressed the short-order thriller's biggest mystery, the finale left quite a few unanswered questions, and whatever happened to that check for half a million is one of them. 
David E. Kelley isn't sure how Hugh Grant's Jonathan spent all that money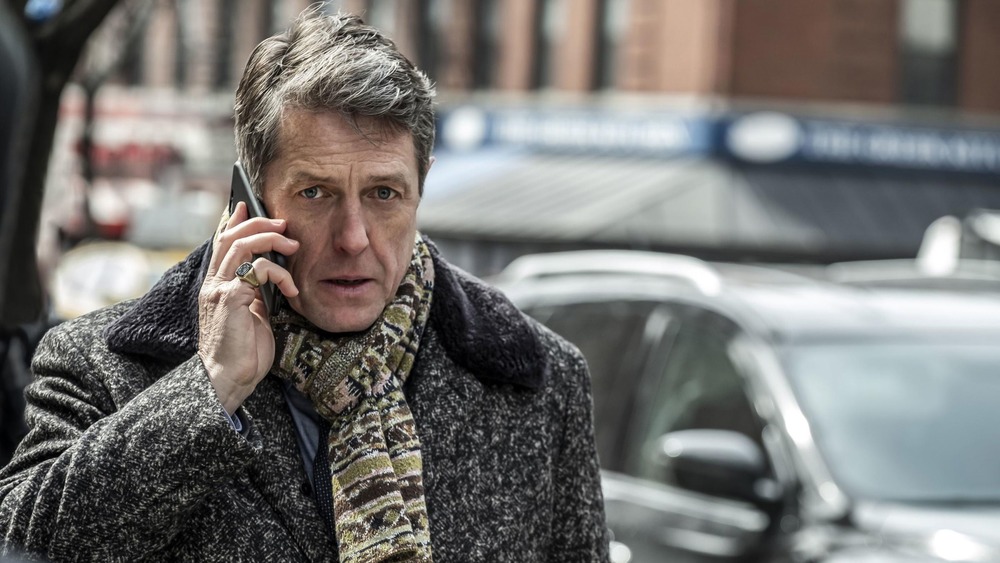 HBO
Luckily, Kelley was happy to open up about a number of the show's loose threads, a welcome comfort to fans considering The Undoing will likely not see a second season — despite its star power and a finale that became the most-watched HBO episode since the season 2 finale of Big Little Lies, according to Variety. 
In an interview with TVLine, Kelley revealed quite a few things, including where that $500,000 may have gone. But fans may be surprised to know that the popular Hollywood writer didn't have a clear answer because he and the other writers hadn't actually plotted that point completely out. "Oh, now you're gonna tax my old memory," Kelley told TVLine when asked about the money. "I don't think we accounted for all of it." 
While Kelley didn't know how Jonathan spent all of that cash, he could point to a couple of things he might have spent it on. "He was paying for Miguel's scholarship at Reardon. And he was probably paying for trips with Elena. He might've even donated a few dollars to a worthy cause because that's Jonathan," Kelley said. 
It looks like fans will have to imagine what happened to the rest of it, just like they'll have to imagine how Grace, Henry, and the rest of The Undoing's characters move on from the tragedy and shame Jonathan brought down on them.