Details Revealed About The New Xenomorphs In Alien: Covenant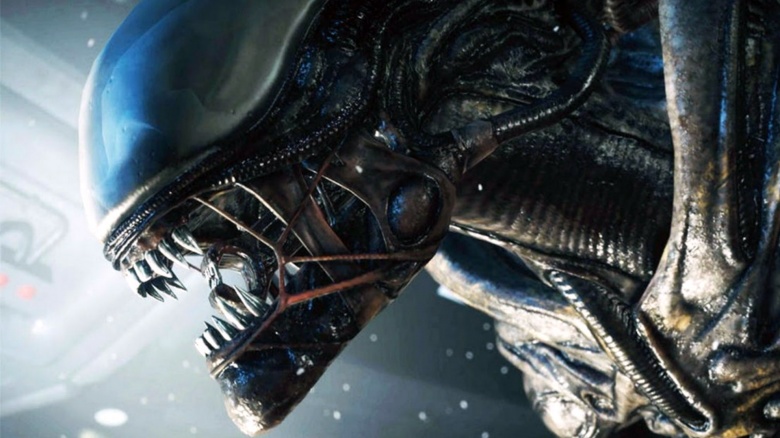 20th Century Fox
Ridley Scott has a new Alien movie in the works, and he'll bring along a new version of the creatures we've come to fear and love (but mostly fear).
Michael Fassbender, who will reprise his Prometheus role in the sequel Alien: Covenant, revealed in an interview with BBC Radio 2 that the Xenomorphs (otherwise known as aliens) in the upcoming film will be called "Neomorphs."
But they'll have more than just a new name. AVP Galaxy has more details about the biology of the creatures and how it could factor into the plot. The Neomorphs are believed to spawn in an ecosystem that was mutated by the black goo we saw in Prometheus. Pods from the trees in that ecosystem release spores that will reportedly infect members of the crew in Covenant. The effects cause physical deformities and a lot of unpleasantness. But we won't get into the really big spoilers.
None of this has been officially announced, but as AVP Galaxy notes, it sounds like the movie's plot will draw from material in William Gibson's early draft for Alien 3, written during the late '80s. And as ScreenRant points out, the writers of Prometheus similarly developed concepts that never made it into Scott's original 1979 Alien flick.
Alien: Convenant is expected August 4, 2017. Check out what Danny McBride has to say about his character, and a few things that could ruin the movie.