Why Marvel Fans Will Want To Watch Black Panther On Disney+ Tonight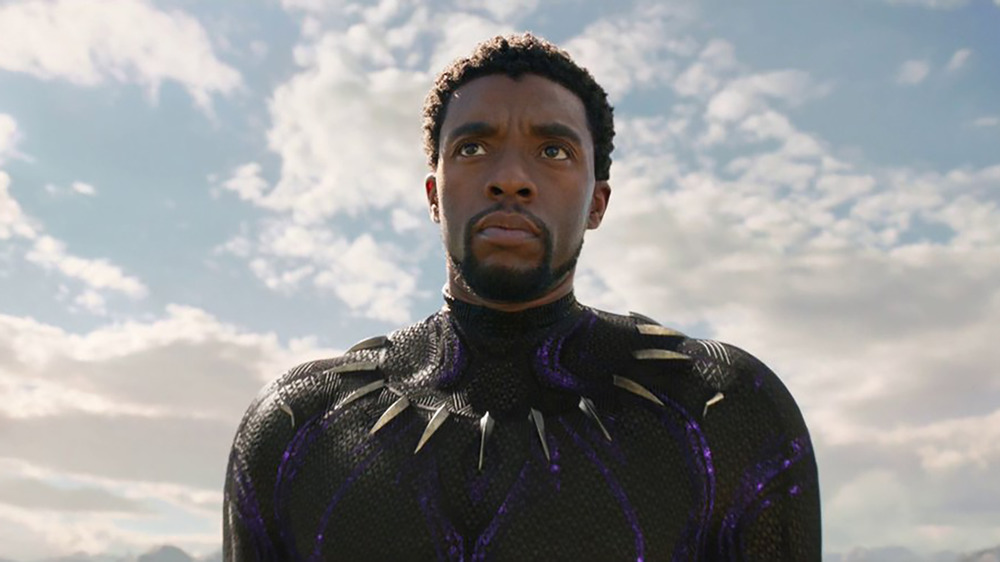 Marvel Studios/Disney
For many people, the late Chadwick Boseman is more than just an actor or an activist — he's an icon. Boseman's untimely passing on August 28, 2020 began an effort to honor his memory through advocacy, support of charities, and analysis of his work. It's only been a few months since we lost Boseman, and so, unsurprisingly, the work to carry out what he started continues.
One of the easiest things to do to remember Boseman's legacy is to simply appreciate his career, and there's no shortage of ways to do that. Looking at his television credits alone, Boseman guest-starred in everything from Law & Order to Fringe, featured on Lincoln Heights, and starred in the criminally underrated series Persons Unknown. While there's even more to view in Boseman's theatrical catalog — like his take on Jackie Robinson in 42, or his recent Netflix film Da 5 Bloods – over the Thanksgiving holiday weekend, let's face it: watching movies with the family usually means loading up some Disney fare. And that means watching Boseman in what remains his most iconic role: Black Panther.
It turns out that watching Black Panther on Disney+ tonight — Saturday, November 28 — will be even more special than usual.
A special tribute to Chadwick Boseman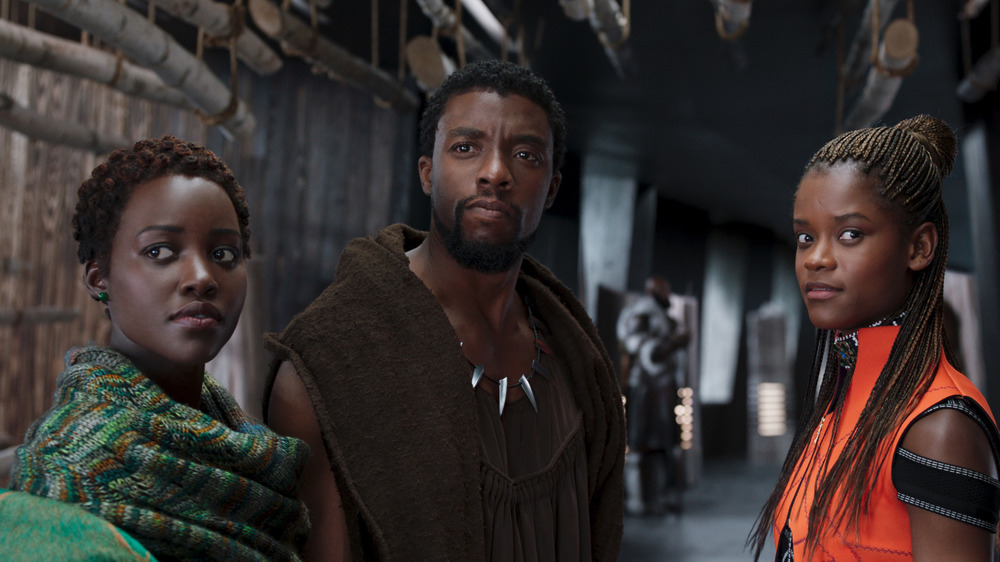 Marvel Studios/Disney
Here's what we know so far: In the afternoon on November 28, Executive Chairman of the Walt Disney Company Bob Iger took to Twitter to let people know that tonight's the night they should watch Black Panther on Disney+. "To all fans of #BlackPanther: watch the film on #DisneyPlus late tonight, for a special tribute to someone that was and will always be near and dear to our hearts," Iger wrote.
Though Iger offered no other details about the Boseman tribute, it seems there could be an important reason behind it, beyond the holiday weekend: It's about to be Boseman's birthday. November 29, 2020 marks what would have been Boseman's 44th birthday, and is the first birthday of his since he passed away. Obviously, for Boseman's friends, family, and many fans, this is another time to reflect on his life. It's only fitting that Disney join in the remembrance and celebration.
We don't yet know what the tribute will consist of, nor do we know if it will be available to view beyond this evening. We only know that the tribute will be available to view within Black Panther later this evening on Disney+, so tune in tonight to make sure you catch it.