The Fan That Influenced The Final Season Of Breaking Bad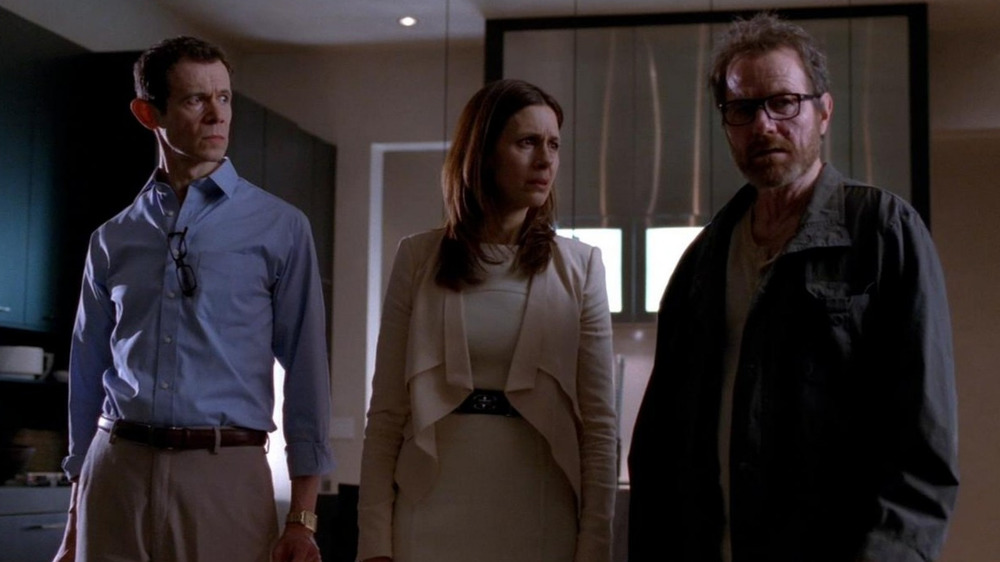 AMC
There are few television shows that critics and fans can agree ended perfectly. Classics like The Sopranos, Lost, and Game of Thrones all were beloved series with endings that proved divisive, one of which even sparked fans to petition the show's network to remake an entire season without the original writers-slash-creators involved. But Breaking Bad's finale episode (and its entire final season, at that) garnered near-universal acclaim. While the show's cast and crew deserve the credit, there's one fan who helped play a major part in the shaping of Breaking Bad's final season — a fan who might have understood the series' main character more than any other person.
When the premiere of the fifth and final season aired on AMC in 2013, a tribute message was posted right before credits rolled. It read, "Dedicated to our friend Kevin Cordasco." The message left viewers puzzled, but the touching story behind the dedication was soon clear.
Kevin Cordasco was a teenager who died in March 2013 after battling neuroblastoma, a rare form of brain cancer, for seven years (via The Hollywood Reporter). The 16-year-old had been a fan of Breaking Bad, and after his mother reached out to Walter White actor Bryan Cranston, Cordasco got to meet not only the show's star, but also other members of the cast — including Bob Odenkirk (Saul Goodman) and Anna Gunn (Skyler White), who visited Cordasco at home. 
Showrunner Vince Gilligan also visited Cordasco, and brought props that would excite any Breaking Bad fan, like Danny Trejo's severed-head sculpt. "I think he was our number-one fan ever for Breaking Bad," Gilligan said of Cordasco on the Breaking Bad Insider podcast (via Forbes). "He was so smart and astute about the show."
Vince Gilligan used Kevin Cordasco's ideas in Breaking Bad's final season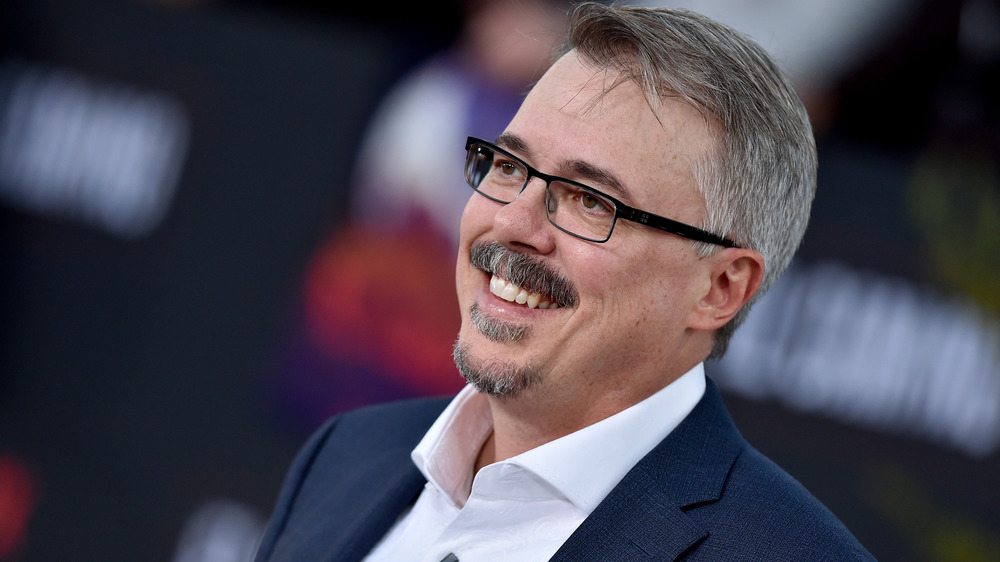 Axelle/bauer-griffin/Getty Images
When Gilligan visited Cordasco, he asked him what he would like to see on the show. Cordasco knew he wanted more of Gretchen and Elliott Schwartz, the characters who played a prominent role in Breaking Bad season 1. Long before the events of the series' first season, Elliott (Adam Godley) and Walt, who were best friends during their time at the California Institute of Technology, founded a scientific research company called Gray Matter Technologies. At the time, Walt was dating Gretchen (Jessica Hecht), but he eventually left her and sold his shares of Gray Matter to Elliott. 
Two decades later, Gretchen and Elliott are exceedingly wealthy, and Walt is struggling to pay his medical bills after being diagnosed with cancer. When the Schwartzes offer to pay for his cancer treatment, Walt refuses and instead starts cooking meth. 
Cordasco sympathized with Walt's situation, and asked that Gretchen and Elliott come back into the Breaking Bad fold. Gilligan obliged — Gretchen and Elliott do appear again in season 5, encountering Walt one more time.
"I came back and reported [what he said] to the writer's room, and it colored our perception of the show," the showrunner said on the Breaking Bad Insider podcast. "We added something to these final eight episodes that we wouldn't have otherwise if Kevin hadn't mentioned that." 
Gilligan also offered Cordasco the chance to know how the show ended before anyone else. But the teenager refused, telling Gilligan he'd be watching it. Sadly, Cordasco never got to see the ending of Breaking Bad, dying prior to the season 5 premiere.
In the end, Cordasco's insight and recommendations not only impressed Gilligan, who said he learned more about his own show from him, but also left an indelible mark on one of the best television series ever.