The Weird Reason The Big Bang Theory Cast Couldn't Take Props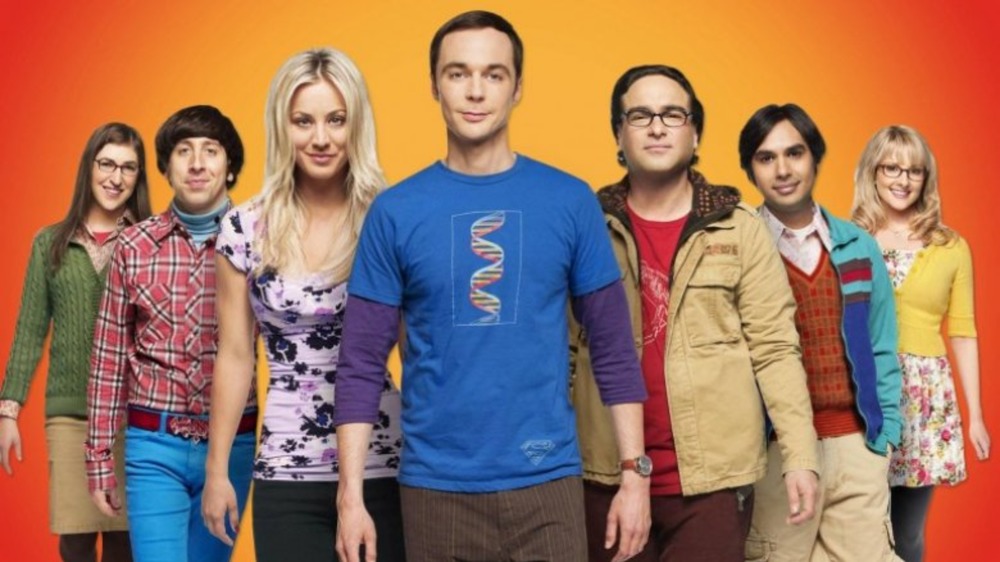 CBS
Thanks to Sheldon, Leonard, and the rest of the gang's many, many interests, The Big Bang Theory set was a treasure trove of geeky goodness, but for the cast, taking home a piece of the show once it ended was harder than you might expect.
In an interview with Metro UK, set designer Ann Shea revealed that Warner Bros., the production company behind The Big Bang Theory, went to great lengths to keep the cast and crew from making off with items from the set as souvenirs. "Warner Brothers was so strict," she said. "Normally heads of department would have access to the stage so we can go work on the weekends, but they closed the stages down months in advance on the weekend and they microchipped every single item on all of the sets and made sure they could track it."
The props were then sent off to be archived, but Shea did make sure every member of the cast and crew received a special memento that she made herself. The set designer shared that she made replica door numbers from the characters' apartment to hand out — which Mayim Bialik, who played Amy Farrah-Fowler, told People she might put "outside of my front door of my house."
The Big Bang Theory cast didn't let the studio's microchips stop them from pilfering props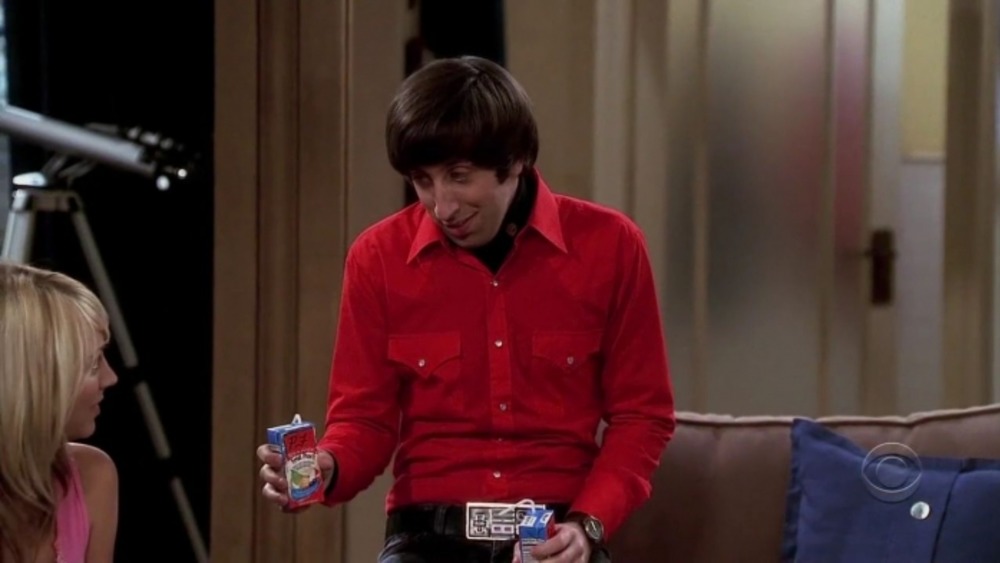 CBS
Warner Bros. microchipping likely ensured most of The Big Bang Theory props made their way to the archives as planned, but some of the cast managed to take at least one item with them anyway. In May 2019, Simon Helberg revealed to TVLine that he kept one of Howard's geeky belt buckles. "I took the Nintendo controller belt buckle that I wore in the pilot," Helberg said. "It's small and indestructible and it means something to me."
Meanwhile, Kaley Cuoco had her eye on a slightly bigger prop that featured prominently in Sheldon and Leonard's living room throughout all 12 seasons of the show: the boys' Rock 'Em, Sock 'Em robots poster. "It involves a very significant story between me and (executive producer) Steve Molaro, so I'll be taking that," she explained to USA Today in April 2019. "Steve and I have always had a sweet relationship and it's something we both love so much. It's always in my (sight) line from where I sit in the living room set, so I'm glad I'm going to put it in my own living room, (where) I'll see it forever."
Both Cuoco and Helberg went for smaller items that were less likely to be missed than big ticket items like Leonard and Sheldon's replica of Ned Stark's sword, Longclaw, that hung near the door of their apartment. But that didn't stop Kunal Nayyar from dreaming big. He told The Houston Chronicle, "There's a sword from The Hobbit on the wall that I'm eyeing. ... I'm going to steal (it)."
Nayyar hasn't revealed if he pulled off that heist, but fingers crossed he got to it before the microchipping began.