How The Sopranos Led To Vincent Pastore Working With Diddy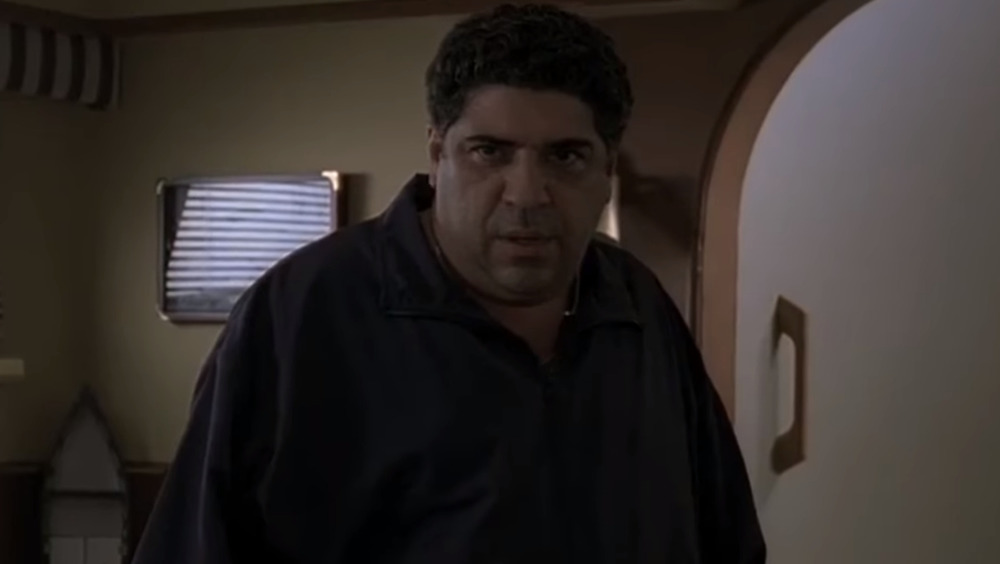 HBO
Whenever the debate arises about the best television show of all time, The Sopranos inevitably makes its way into the top five. The critically acclaimed gangster series ran for six seasons and helped launch the careers of many of its cast members, like the late James Gandolfini, Edie Falco, and Michael Imperioli. But sadly, one of the series' stars was killed off early in the show's run. Though his character didn't make it to season 3, Vincent Pastore reaped the many benefits of being on The Sopranos – including working with rap mogul Diddy.
Pastore famously played mob-enforcer-turned-snitch Sal "Big Pussy" Bonpensiero on the show. Though Pastore and his character were both beloved, series creator David Chase decided it was Bonpensiero's turn to get whacked at the end of season 2. On a recent episode of The Sopranos rewatch podcast Talking Sopranos, Pastore told hosts Imperioli and Steve Schirripa how hurt he was to be exiting a series that, in 2000, was on the precipice of becoming an Emmy-winning phenomenon. "I was devastated that this show became a huge hit, financially and career-wise I wasn't a part of it," Pastore said.
However, Bonpensiero's death actually helped put Pastore in the spotlight during his final season on the show and opened up the actor's schedule. "On the positive note, I was the first Soprano to be available for projects and I was grabbing them," Pastore said. 
Diddy offered Vincent Pastore a modeling job after working together on Made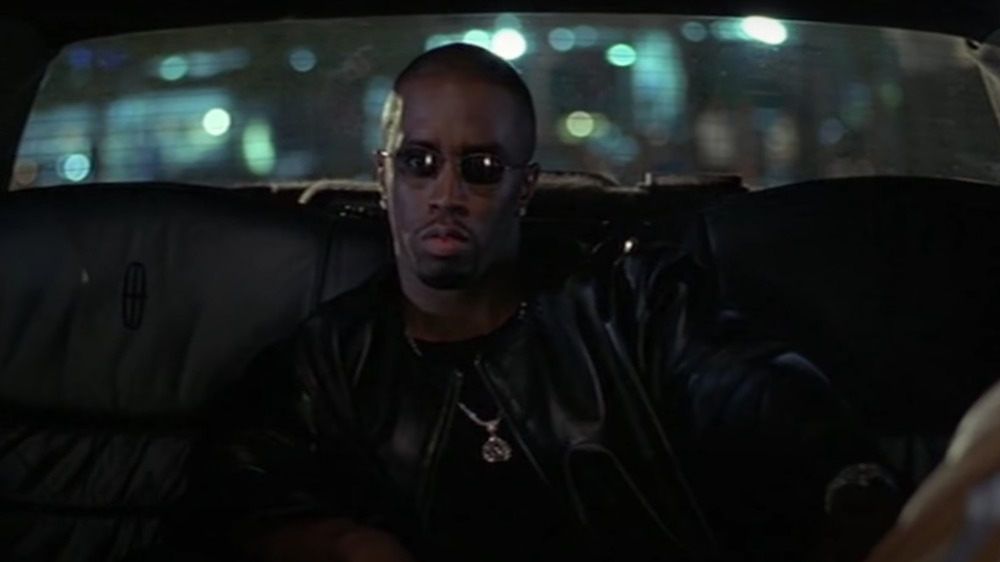 Artisan Entertainment
One of those projects was a role in the Jon Favreau-directed crime comedy film Made. When shooting The Sopranos episode "D-Girl," guest star Favreau asked Pastore on set if he could drive a limo. "I said, 'Yeah, I do it part-time,'" Pastore recounted. "He says, 'I've got something for you.'" If landing the part of Jimmy in Made wasn't enough, Pastore also met Diddy, who appeared in Made as Ruiz, on the movie's set. It wasn't long before Diddy offered Pastore a modeling job.
During the recent Talking Sopranos episode, Imperioli told Pastore that he remembered driving down Sunset Boulevard in California and seeing a huge billboard of Pastore in a black jogging suit with "Sean John" emblazoned on it. (Diddy's real name is Sean John Combs, and he started his own fashion line, Sean John, back in 1998.) "[The billboard] said Vincent Pastore: Actor Extraordinaire," Imperioli recalled.
Pastore said that even though the modeling gig didn't earn him much money, it landed him huge exposure — enough exposure that director Guy Ritchie saw the billboard and called Pastore's agent. As Pastore remembered, "The next thing I do, I'm going to London to work with him on Revolver."
Pastore has landed many acting roles since his time on The Sopranos ended, and his story serves as a good lesson that one job can unknowingly lead to another. 
The rest of the podcast is a worth a listen, as Pastore talks about what he would be doing if he hadn't become an actor ("I'd probably be dead by now") and working with celebrity chef Emeril Lagasse on his failed sitcom ("I said to him, 'Don't you know how to act?'").