The Best Sitcom Moms In TV History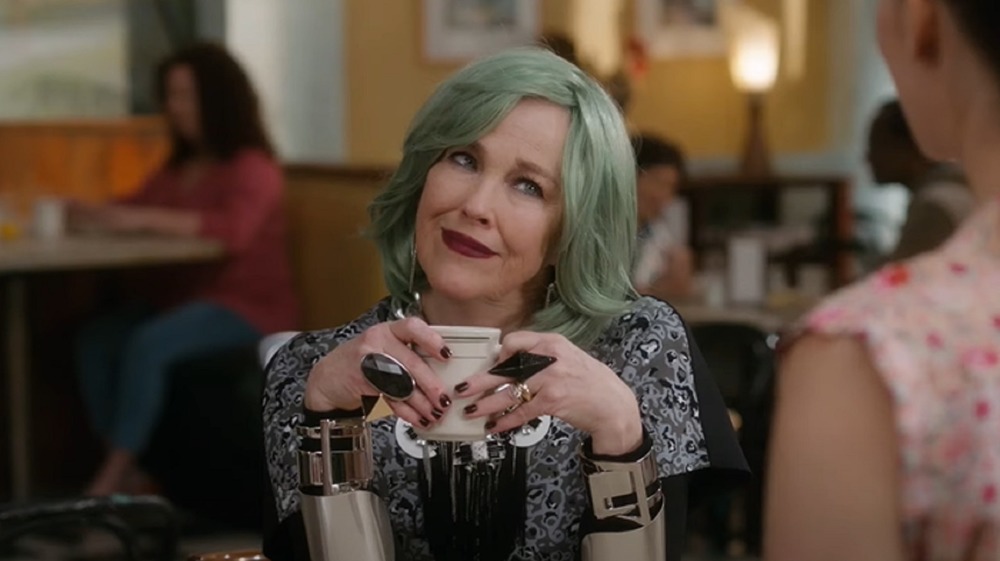 Over the last few decades, sitcom moms have changed quite a bit. Long gone are the days when our TV mothers wore aprons and high heels to vacuum and greet everyone while the other characters got into all the action and good dialogue. Instead, our small-screen matriarchs now tend to be just as fully developed, aspirational, and, yes, even imperfect as anyone else on the show, which is an accurate reflection of reality.
Even so, there are a few consistent qualities of a good TV mom that can be found in characters that span the generations. The most enduring fictional mothers of the sitcom scene tend to all be a bit ahead of their time with their unsparing empathy and contribute to their family's emotional and physical well-being with their very presence. So, to celebrate TV motherhood in shows new and old, here is a look at some of the best and brightest TV sitcom moms.
Moira Rose, Schitt's Creek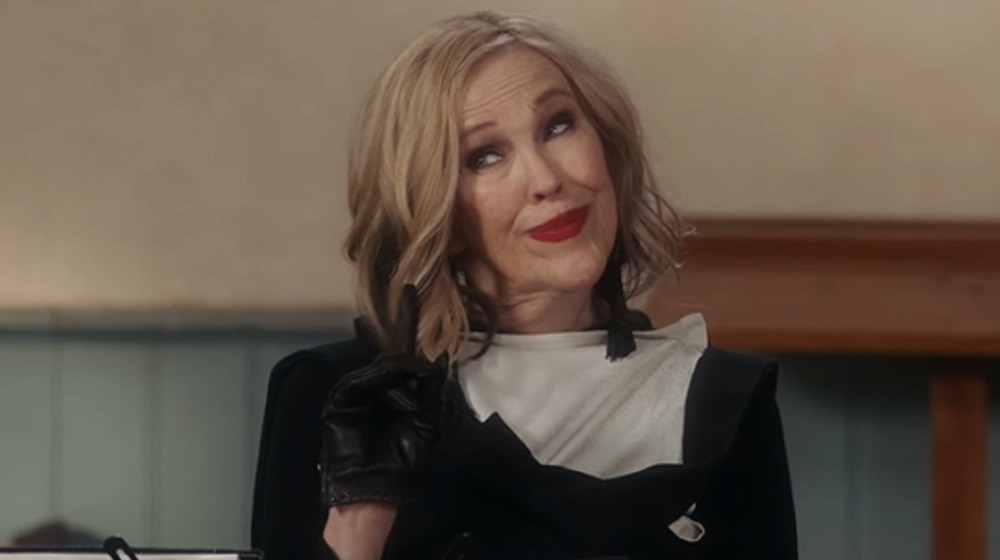 Schitt's Creek's bewigged matriarch could be a complete kook at times, but Moira Rose (Catherina O'Hara) also had a lot of heart when it came to her bébés. Throughout the Canadian-American comedy series' run, Moira experienced a lot of growth, advancing from a spoiled former soap star to a doting mom whose radical acceptance of her adult kids allowed them the freedom to become good people in their own time.
Even in her most disconnected days, when David (Dan Levy) and Alexis (Annie Murphy) were completely distant from herself and dad Johnny Rose (Eugene Levy), she still introduced them to a broad vocabulary — albeit it with some very unique elocution — and aimed to shelter them from the harshness of reality for as long as she could. By the end of the show, though, Moira truly became a comforting and steady presence for her brood, and she even helped guide them on their paths to individual achievements. As it turns out, the real "crowening" story was how Moira Rose learned to fly as a super sitcom mom.
Kitty Forman, That '70s Show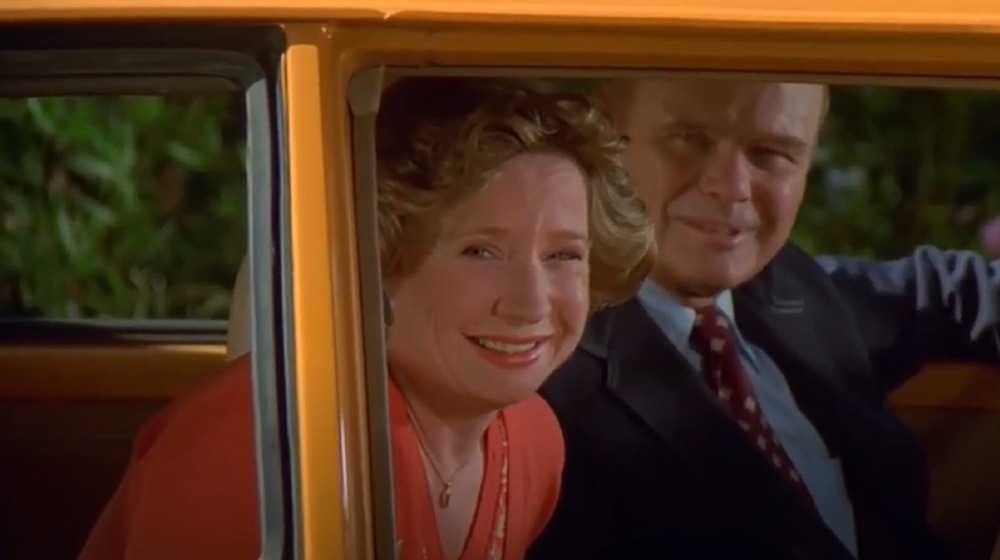 Kitty Forman (Debra Jo Rupp) had so much more to offer than just her rascally laugh. The main mom of That '70s Show was also kind and compassionate and never had to fake her enthusiasm for life. Her bubbly personality was the polar opposite of her staunch husband Red (Kurtwood Smith), and while she was known to regularly imbibe and swear, she was also very attentive to son Eric (Topher Grace) and realistic about daughter Laurie (Lisa Robin Kelly/Christina Moore).
Kitty was also something of a pseudo-parent to all of the other kids that hung around in her basement, including using her nursing skills to patch up Michael Kelso (Ashton Kutcher), guiding some of Jackie's (Mila Kunis) most complicated love life decisions, helping Donna (Laura Prepon) deal with some difficult family issues, being warm and welcoming to foreign exchange student Fez (Wilmer Valderrama), and genuinely opening her heart and home to her "second son" Steven Hyde (Danny Masterson). Kitty was a ton of fun, but she also knew exactly how to be there for the teens in her life when they needed her the most.
Sophia Petrillo, The Golden Girls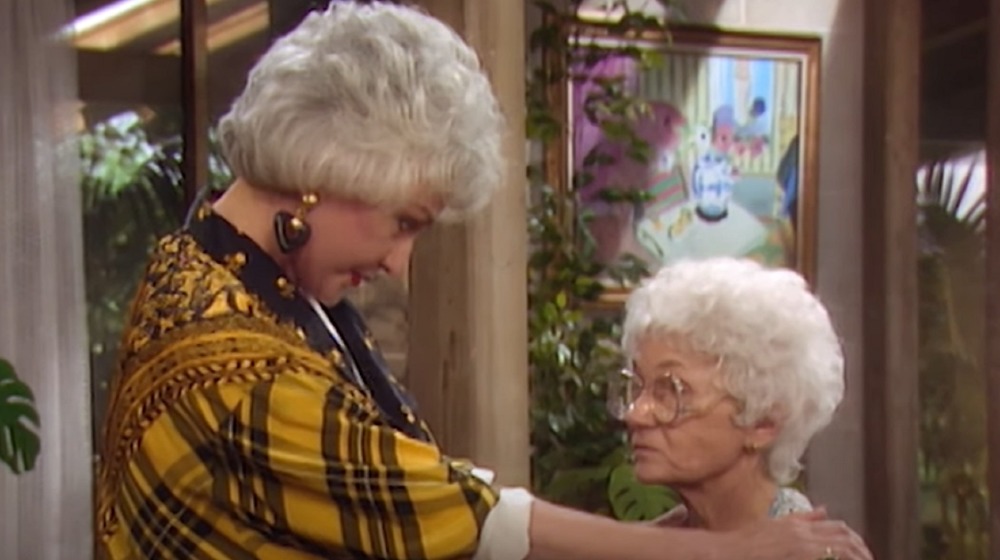 A mother's work is never done, and that was certainly the case for Sophia Petrillo (Estelle Getty) in The Golden Girls. In the series, Sophia had to move in with her daughter Dorothy Zbornak (Bea Arthur) and friends Blanche Devereaux (Rue McClanahan) and Rose Nylund (Betty White) after her nursing home burned down (possibly by her own hand, since she hated Shady Pines so much). Even though Dorothy herself was sporting a gray mane and approaching the sunset years, she still needed and loved her "Ma" just as much as ever throughout the show's seven-season run.
Sophia had a lot to offer as the de facto matriarch of the group. Not only was she a maestro in the kitchen, but she also had an unlimited supply of stories to share about the old country. More importantly, Sophia was never shy about piping up with even her harshest takes on the daily goings-on with her housemates, which was especially essential for Dorothy whenever she had doubts about divorcing the ex her mom always despised.
Lisa Landry, Sister, Sister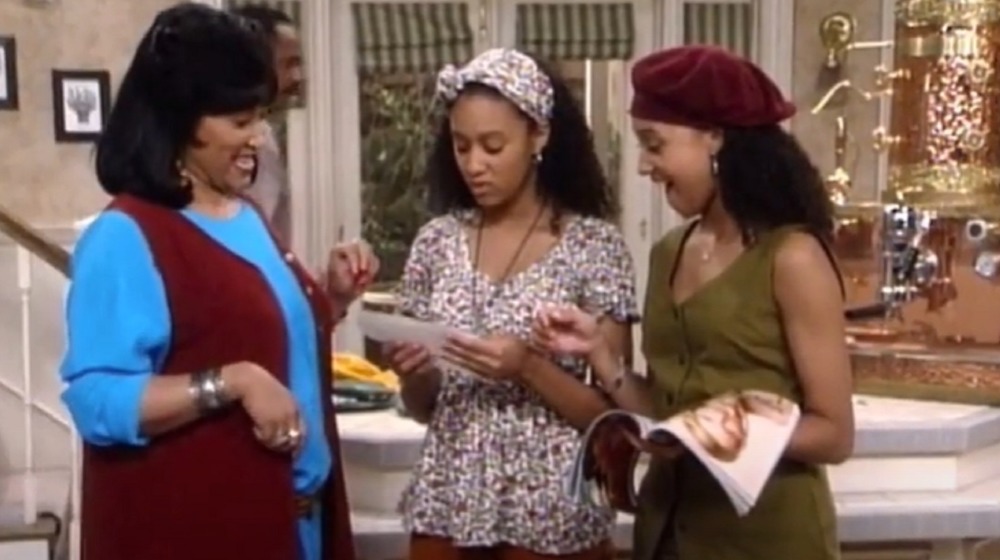 Being a single mother would be tough enough for anyone, but Lisa Landry (Jackée Harry) was unexpectedly put on double duty in the hit '90s sitcom Sister, Sister. After adopting and raising Tia (Tia Mowry) by herself in Detroit, she found out her daughter had a secret twin named Tamera (Tamera Mowry), who was also being brought up solo by her adoptive father Ray (Tim Reid). Instead of pursuing a job she was supposed to take in another city, Lisa put her daughter's desire to stay close to her sister first and moved her family in with Ray, where she kick-started her own fashion business.
Lisa and Ray had some major differences, but Lisa was delightfully surprised to learn that she and Tamera had a lot more in common than she expected. Over time, she came to cherish and nurture both girls equally, and even when times were tough for her, she always did the best she could to keep the girls happy and on the right track, without being too stodgy or strict with them.
Florida Evans-Dixon, Maude and Good Times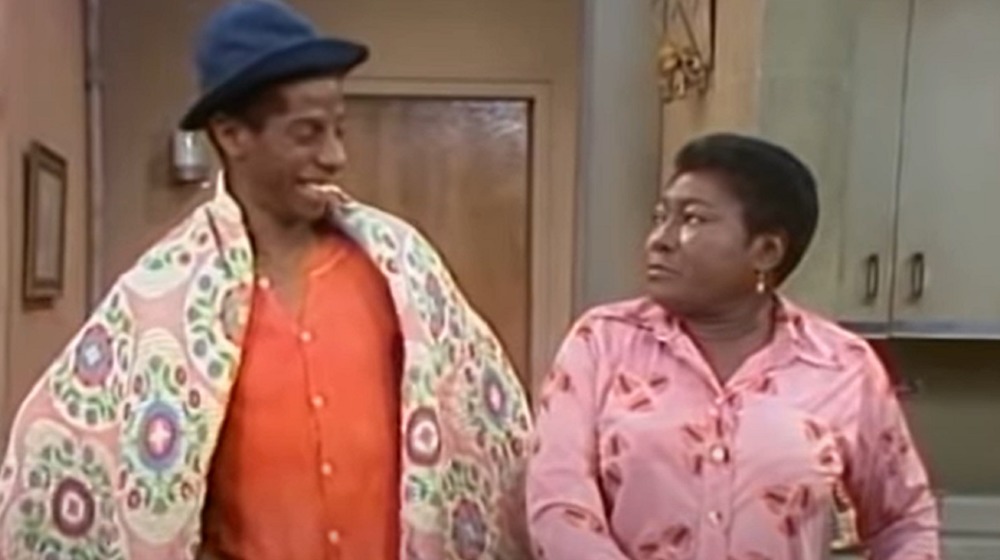 Although Florida Evans-Dixon (Esther Rolle) never had it easy, she still had an indomitable spirit that inspired and nourished her three children throughout her run on Maude and Good Times. Florida was always poor, but that didn't stop her from doing everything she could to keep her household together and feeling secure. Before the death of her first husband James (John Amos), Florida worked hard to keep her kids J.J. (Jimmie Walker), Thelma (Bern Nadette Stanis), and Michael (Leelton Baker) secure by taking odd jobs to make ends meet on top of being the ultimate host and keeping her house in tip-top shape.
When James died, Florida stepped up even more to make sure her children did not do without. Perhaps most impressively, she managed to have an innate sense of generosity for those around her, even when she was experiencing intense financial stresses. Put simply, she was an undeniably "dy-no-mite" role model for her kids.
Marion Cunningham, Happy Days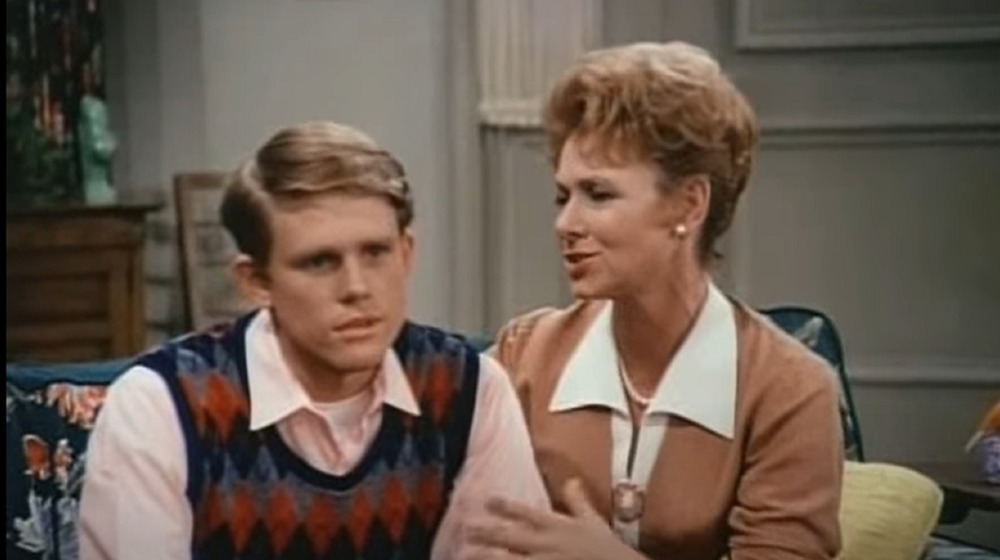 Though she was a somewhat traditional housewife who spent much of her time showering her children with love in Happy Days, Marion Cunningham (Marion Ross) was much more shrewd than she got credit for in her time. Her kind smile and gestures of affection were sincere, but she also knew how to leverage her status as the true head of household, even if her husband Howard (Tom Bosley) thought that title belonged to him. Marion was the moral anchor of her little family, and when she wanted things to change, she was the one who made that happen for herself.
At the same time, Marion was still endlessly devoted to her son Richie (Ron Howard) and daughter Joanie (Erin Moran), and she was also so comforting to Fonzie (Henry Winkler) that she had the distinction of being the only one who could call him by his real name, Arthur, even when he called her "Mrs. C." She had a big heart, a big smile, and a lot of class.
Penelope Alvarez, One Day at a Time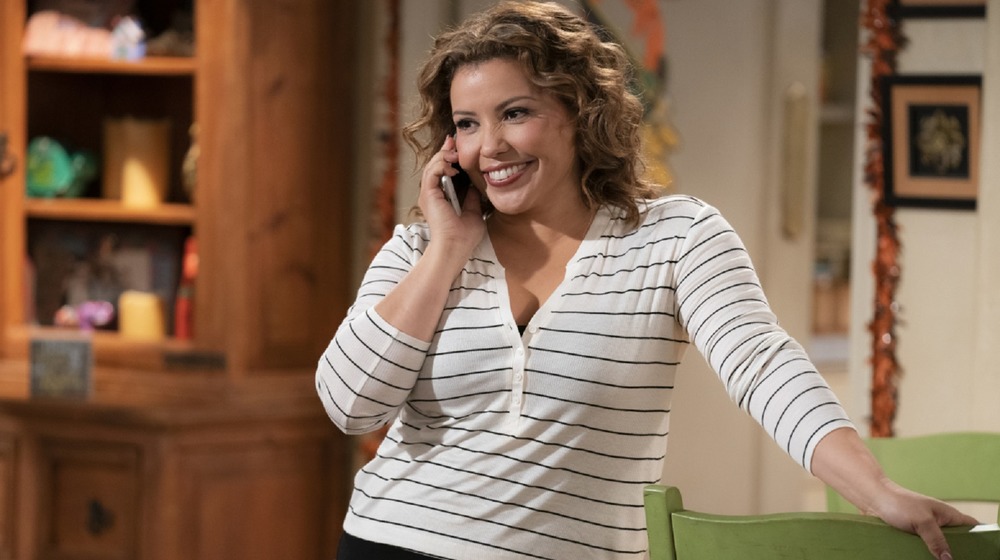 The reboot of Norman Lear's One Day at a Time brought a new family to the fore with the Alvarezes, headed up by the unconquerable Penelope (Justina Machado). Penelope is a nurse and a veteran who recognized that her home life with her alcoholic husband was dangerous for her and her children, Elena (Isabella Gomez) and Alex (Marcel Ruiz), and decided to instead raise them alone, with the help of her boisterous mother Lydia (Rita Moreno) and landlord-turned-bestie Pat Schneider (Todd Grinnell).
Penelope is not only hardworking but also completely accepting of her children's individual needs and identities, especially as they enter their complicated teenage years. She also puts much effort into maintaining her own well-being for the sake of her children, including seeking the necessary counsel for her experiences with post-traumatic stress due to her military service. Most importantly, she is also fun and honest and always lights up the lives of her family.
Rainbow, Black-ish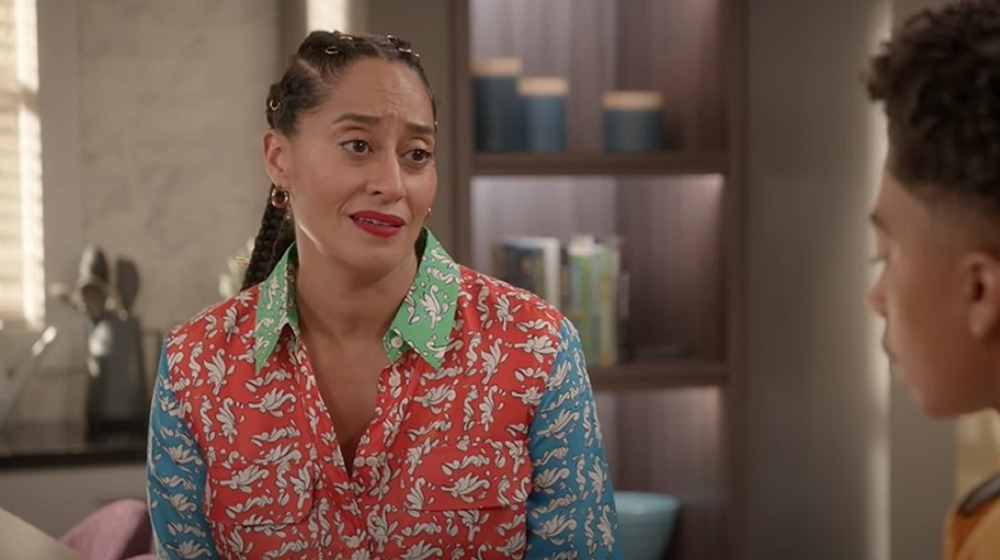 There has been a lot to like about Rainbow "Bow" Johnson (Tracee Ellis Ross) throughout her time on Black-ish. Not only is she is a highly accomplished anesthesiologist, but she is also a sublimely thoughtful mother to her five children — Zoey (Yara Shahidi), Junior (Marcus Scribner), Diane (Marsai Martin), Jack (Miles Brown), and DaVonte (Austin and Berlin Gross) — and has such an intriguing backstory that it yielded a full-on spin-off titled Mixed-ish.
Bow is also an incredibly playful, romantic, and level-headed partner to her hubby Dre (Anthony Anderson) and always has pearls of wisdom to share with him as they grapple with the many challenges that come with raising young Black children amid such a turbulent time for America. As a mother, Bow leads with love and light, and when she does make a mistake, she is quick to recognize her error and seems to genuinely enjoy recalibrating for every new normal that comes her way. Her infectious and earnest spirit rubs off on everyone she knows to facilitate a healthy, happy home life.
Carol Brady, The Brady Bunch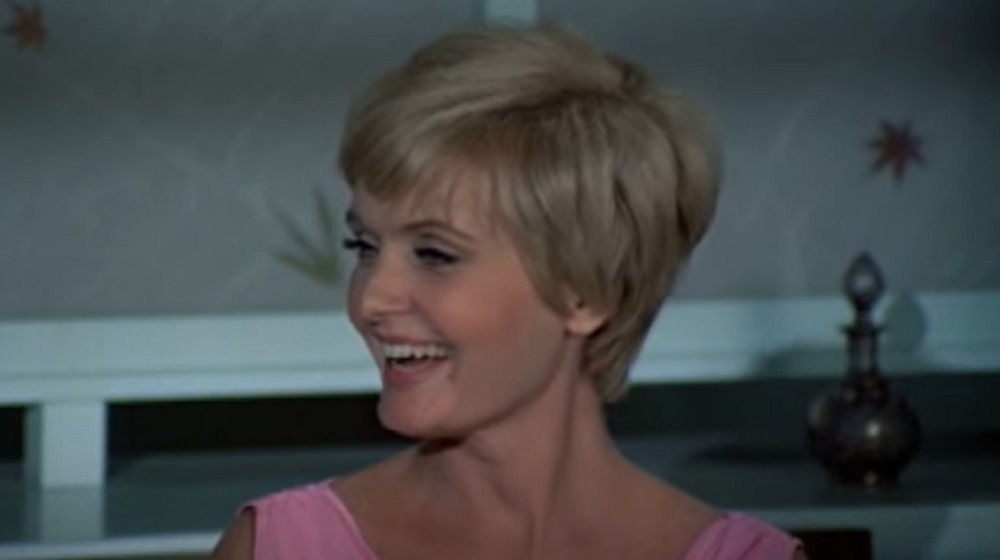 It's probably hard to be the center of attention in a family of eight (plus a housekeeper who definitely counts as a member of the household), but Carol Brady (Florence Henderson) was just that on The Brady Bunch. The sunniness of her disposition coupled nicely with her bright blond locks and ensured that she was the most radiant person in the room every time she graced the screen in the beloved family show. Beyond being a bright and buoyant figure for the series, she was also an incredible TV mom.
After marrying Mike Brady (Robert Reed), she managed a family of six children, including her own three daughters and his three sons, and she ensured that every member of her blended family could rely on her to care for them just as much as the other. On top of attending to her many children, Carol was also a very proactive person and kept very busy with her passion projects, including singing and being a member of multiple organizations. Sitcom moms may come and go, but Carol Brady's legacy is one that will last.
Claire Dunphy, Modern Family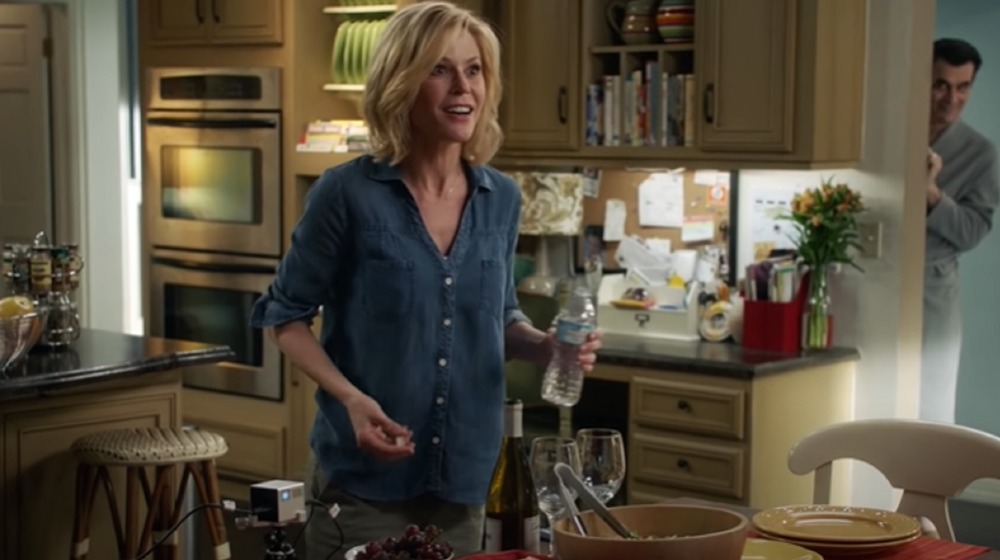 The Dunphy household was a whole lot of fun to watch for all 11 seasons of Modern Family, thanks in no small part to the joyous motherhood of Claire Dunphy (Julie Bowen). Though Claire wasn't quite as much of a card as her husband Phil (Ty Burrell), she was just as up-tempo and eager to enjoy her life and her children as him.
Claire was the mother of three wildly different children — the flighty fashionista Haley (Sarah Hyland), the brainy and sometimes curt Alex (Ariel Winter), and the come-what-may goofball Luke (Nolan Gould) — and she always celebrated their idiosyncrasies rather than trying to reshape the kids. Claire was also whip-smart, incredibly involved in even her extended family's everyday needs, and she was willing to do the work it took to make every elaborate family celebration happen (especially on the family-favorite holiday of Halloween). Not only was Claire the backbone of her own family, but she was also a consistent source of compassion and can-do spirit in her father and brother's homes as well.