The Character Kevin Feige Thinks Is The Strongest In The MCU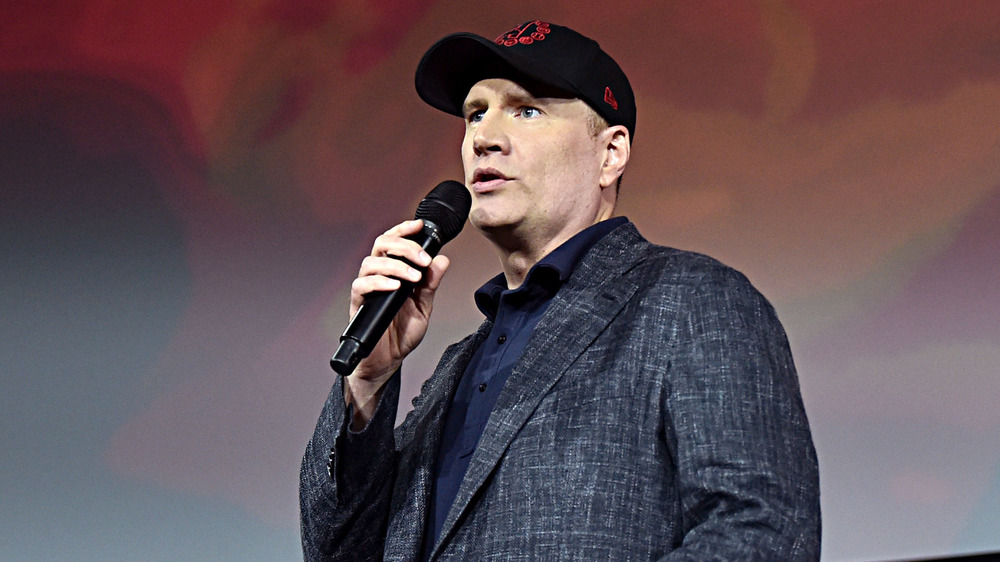 Alberto E. Rodriguez/Getty Images
From a 2020 perspective, it's hard to believe that at one point, the very thought of the Marvel Cinematic Universe was an impossibility. Few felt 2008's Iron Man had the potential to launch a global juggernaut of a franchise and, in turn, bring some of Marvel Comics' biggest, and smallest, names to the silver screen. Sure enough, the film turned out to be a resounding success with fans, critics, and at the box office, paving the way for an impressive grouping of heroes and heroines to make their live-action debuts only a few short years later.
Of course, once Marvel Studios brought such names as Captain America, Thor, and even Howard the Duck to the forefront, fans quickly began to categorize the ever-expanding Marvel roster. They devoted plenty of time to questioning where their heroes fit into various rankings — with the query of "Who is the strongest of the bunch?," constantly dominating the conversation. 
When it comes to power levels, rather than sheer strength, this becomes an especially difficult metric to understand, as the power balancing in the MCU is largely up to individual interpretation. Therefore, with that in mind, fans are left with only one way to get a clear answer: Ask the folks responsible for bringing these characters to the cinema. 
To their delight, the President of Marvel Studios, Kevin Feige, recently weighed in on this debate, and his answer is pretty surprising.
Wanda Maximoff's untapped potential puts her a cut above the rest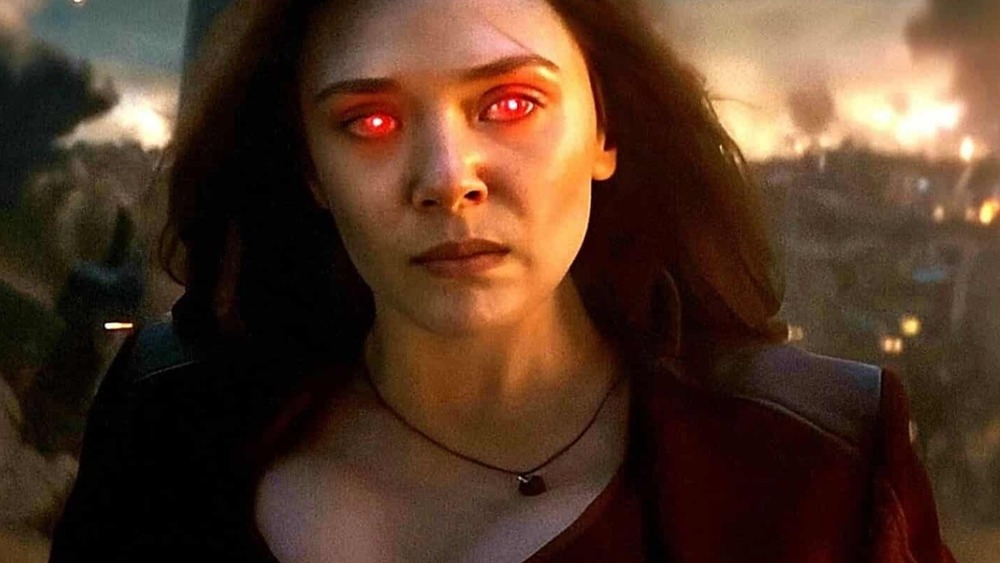 Disney
As a part of the promotional work for the upcoming Disney+ series WandaVision, Kevin Feige sat down with Empire to discuss the program, its premise, and its characters, giving an honest account of where one of the MCU's truly unsung heroes sits among her peers. "If you look at the Infinity Saga, I don't think any single person has gone through more pain and trauma than Wanda Maximoff," Feige said, going on to make a claim that will surely have Marvel fans talking.
"And no character seems to be as powerful as Wanda Maximoff. And no character has a power-set that is as ill-defined and unexplored as Wanda Maximoff," he said, citing the fairly shallow exploration of Wanda's (Elizabeth Olsen) vague abilities as a well of unrivaled strength for the character. He continued, mentioning that her display of power against Thanos (Josh Brolin) in Avengers: Endgame necessitates some expansion on her capabilities. "It seemed exploring that would be worthwhile post-Endgame. Who else is aware of that power? Where did it come from? Did the Mind Stone unlock it?"
It's no secret that, compared to her other MCU counterparts — good and evil alike — the Scarlet Witch has gotten the short end of the stick, development-wise. Since making her franchise debut in 2015's Avengers: Age of Ultron, she has consistently been overshadowed by the likes of Spider-Man (Tom Holland) and Doctor Strange (Benedict Cumberbatch). As a result, she certainly deserves some time in the spotlight to come into her own, both as an onscreen character and as a metahuman.
Hopefully, when WandaVision arrives in January of 2021, Wanda will get the chance to showcase some of this untapped potential, which Kevin Feige is confident makes her the MCU's strongest hero.