Get Your First Look At Hilarie Burton Morgan's Lucille On The Walking Dead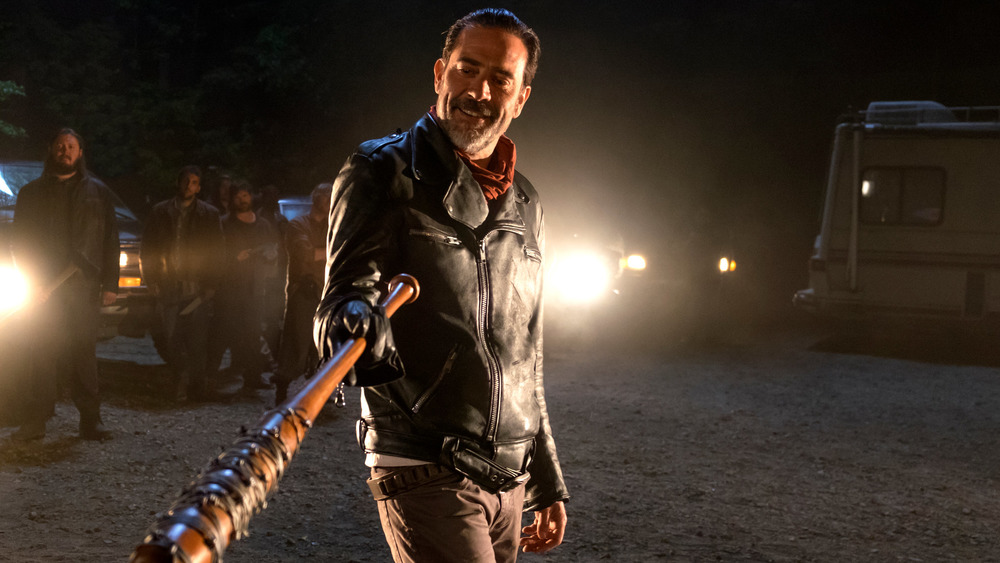 AMC
The Walking Dead may have been more prescient than we initially realized.
The hit show about a deadly outbreak causing people to rise from the dead had its tenth season halted in the midst of a real-life outbreak. No zombies come to life with the real one, but you still don't want to catch it. The COVID-19 pandemic caused a slew of TV series to halt production, and while things aren't 100 percent back to normal, Hollywood has found ways to get cameras rolling once again safely. Thanks to a recent teaser trailer showing off some new footage, we now know we can expect the last few episodes of The Walking Dead season 10 to air on February 28, 2021. 
This is great news for fans who want to see how the show that's been around for a decade now manages to wrap everything up going into its 11th and final season. While there are now spinoffs like Fear the Walking Dead and The Walking Dead: World Beyond (with more on the way, including one focusing on Daryl and Carol), the flagship series has remained a stalwart presence on the network. While The Walking Dead's days are numbered, it looks like the show isn't going light on surprises for its final hurrahs.
From a recent report by Digital Spy, we now have a great image of what Negan's (Jeffrey Dean Moran) late wife Lucille, played by Hilarie Burton Morgan, will look like in the upcoming collection of episodes. 
The Walking Dead will dive into Negan's backstory with his former wife, Lucille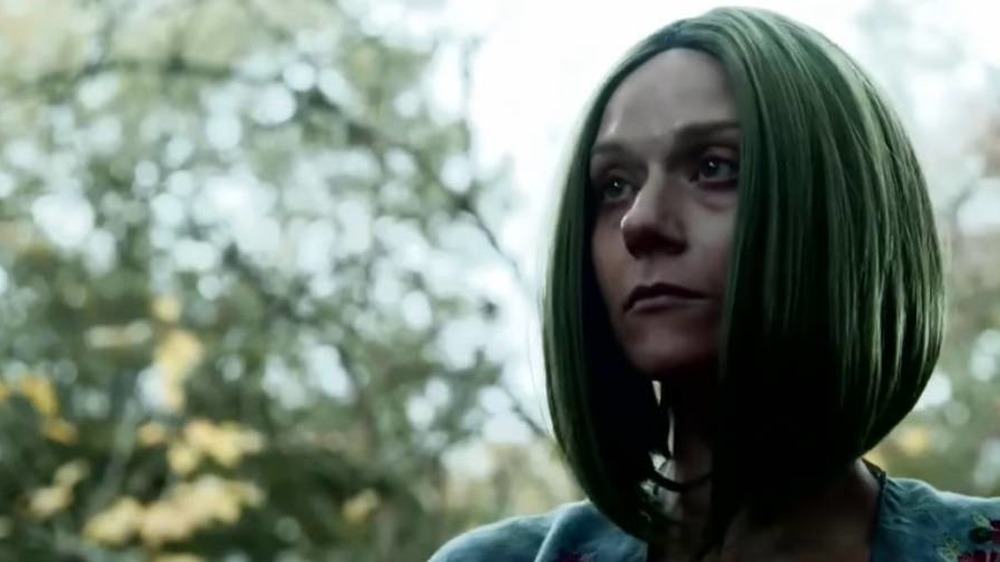 AMC
Lucille is more than just the name of Negan's baseball bat. He drew inspiration from his former wife, and it looks like we're finally getting a glimpse into Negan's background and his final days with Lucille (the human one) with the next few episodes of season 10. 
The teaser trailer that recently dropped offers a blink-and-you'll-miss-it moment showing a green-haired Hilarie Burton Morgan, who just so happens to be Jeffrey Dean Morgan's wife in real life, as Negan's late wife Lucille. Based on what Negan has told other characters on the show so far, we can expect to see Lucille's tragic demise in the upcoming bridge episodes. Back in season 8, Negan told Gabriel (Seth Gilliam), "My first wife was a real wife. My only real wife. 'Til death did us part. It was before this. I lied to her, I screwed around with her... And she was sick... And when she went... When she went it was during this... I couldn't put her down... That is how I was weak."
Lucille died of pancreatic cancer, and after the walker outbreak, she was reanimated with Negan failing to pull the trigger to kill her for good. It appears as though we may finally see this story play out as it actually happened. Of course, the question at that point becomes whether Negan told the truth all those years ago or if there are some loose threads he conveniently forgot to mention. 
Make sure to check out new episodes of The Walking Dead when the show returns to AMC on February 28, 2021.