The Crown Season 4: How Gillian Anderson Really Felt About Playing Margaret Thatcher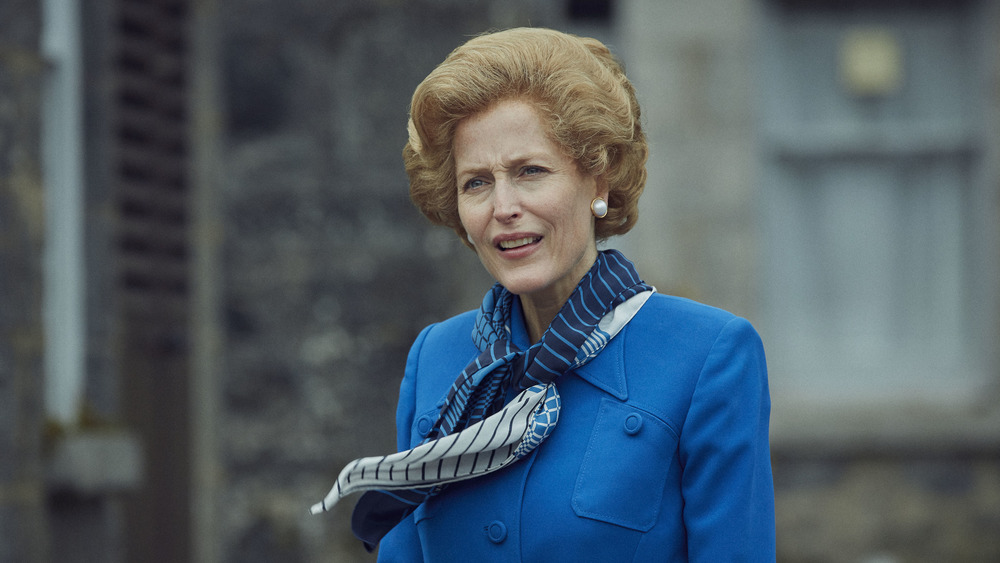 Netflix
Netflix's hit series The Crown, based on the life of Queen Elizabeth II, has recently released its fourth season. With a unique structure, the series switches casts as it progresses through various eras of the monarch's life. In the first two seasons, the queen is played by Claire Foy, while seasons 3 and 4 feature Olivia Colman in the role. For the upcoming fifth and final season, Imelda Staunton will portray Queen Elizabeth. 
In the fourth season, which arrived on the streamer on November 15, 2020, the plot covers key events in Queen Elizabeth's life from 1979 to 1990, including Lady Diana Spencer's marriage to Prince Charles and Margaret Thatcher's time as Prime Minister. Thatcher, played by Gillian Anderson, was the first female Prime Minister of the United Kingdom, holding the position from 1979 to 1990. She was also the Leader of the Conservative Party, a position which defined her policies and political choices. With a stern demeanor and unyielding nature, she earned the nickname "The Iron Lady."
Though she passed away in 2013, Thatcher remains a controversial figure in British history. Her time as Prime Minister incited many riots and protests, like the intense poll tax riots that occurred around the country in 1990, leading to her downfall. Obviously, many people have strong feelings on Thatcher, but Anderson put that all aside to fully embody and understand her character.
Gillian Anderson found that Margaret Thatcher was a much more complex woman than she thought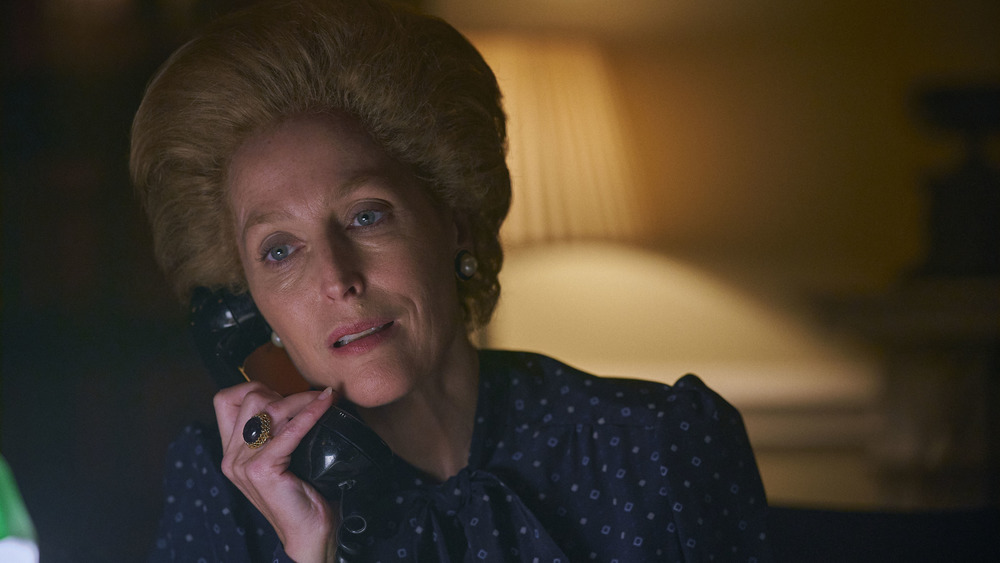 Netflix
In an interview with Collider, Anderson was asked about her opinions on Thatcher and how they may have affected her performance. Admitting that before taking on this role most of her thoughts on Thatcher "were based on other people's opinions," Anderson said that she thinks "that it's helpful as an actor to remove any preconceptions before starting to work on an historical character." She didn't want any pre-existing opinions influencing how she portrayed the woman.
After becoming Thatcher for The Crown, Anderson said that she now understands her "as being a much more complex character, and certainly the show portrays her as being a much more complex character than I realized that she was." Anderson intended to showcase Thatcher as honestly and impartially as possible. When asked about how hard it was to maintain the Prime Minister's voice and mannerisms, Anderson revealed that it was "not that difficult," but as with any role, there were "certainly takes that you do where you go in and out of it."
The Crown is consistently praised for its ability to portray such iconic historical figures with full multi-dimensionality, and season 4 is no different. Though critics love the new season, fans are split on Anderson's portrayal of Thatcher. But given how divisive the real Thatcher was, it's likely impossible for audiences to be unbiased or objective about her, even when it's a role in a show.