The Two Dylan O'Brien Sci-Fi Movies Dominating Amazon Prime Video Right Now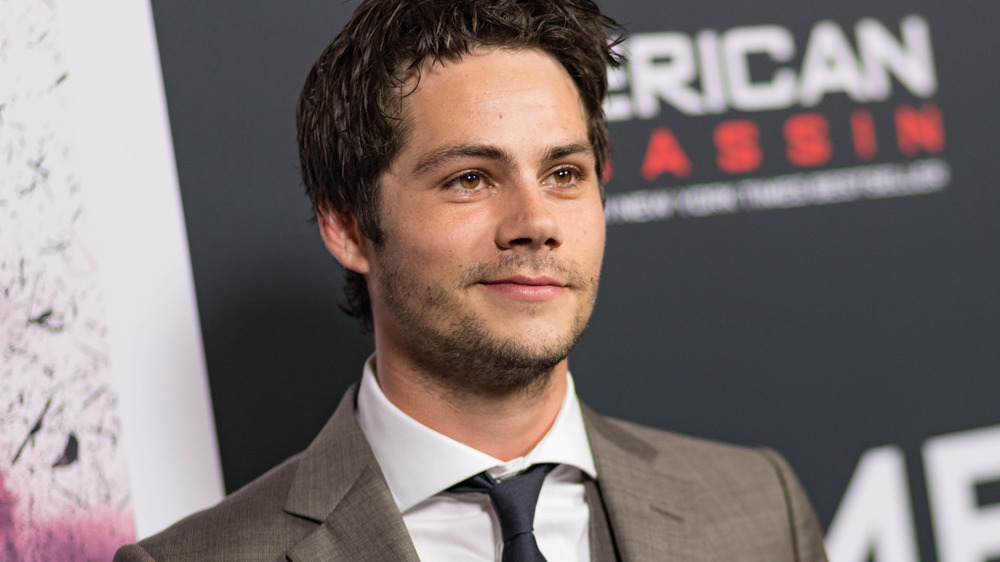 Christopher Polk/Getty Images
We may receive a commission on purchases made from links.
Dylan O'Brien is dominating Amazon Prime Video right now, with two science-fiction films he stars in getting a lot of attention and views. 
The 29-year-old began his acting career with the MTV supernatural drama series Teen Wolf, on which he played Stiles Stilinski, the best friend of title character Scott McCall (Tyler Posey), a shy teenage boy who accidentally gets bitten and turned into a werewolf one night. O'Brien got a lot of recognition for his acting in Teen Wolf, both in terms of his comedic chops and the more serious aspects of his role. Soon enough, he found himself in the lead role of the YA-book-series-turned-movie-franchise The Maze Runner. His career kept rising, with action-filled roles in Deepwater Horizon and American Assassin, but everything came to a halt in March 2016 when O'Brien suffered a terrible accident on the set of the third film in the Maze Runner series, The Death Cure.
After a long and tough recovery following facial reconstructive surgery, O'Brien got back in the acting saddle in March 2017, finishing up The Death Cure and picking up new and exciting projects like Amazing Stories, Weird City, and The Education of Fredrick Fitzell. His most recent film is Love and Monsters, a post-apocalyptic sci-fi comedy.
Thankfully, fans love O'Brien's movies — past and present alike, across all genres — and two in particular have jumped to the top of Amazon Prime Video's most streamed films right now.
Maze Runner: The Scorch Trials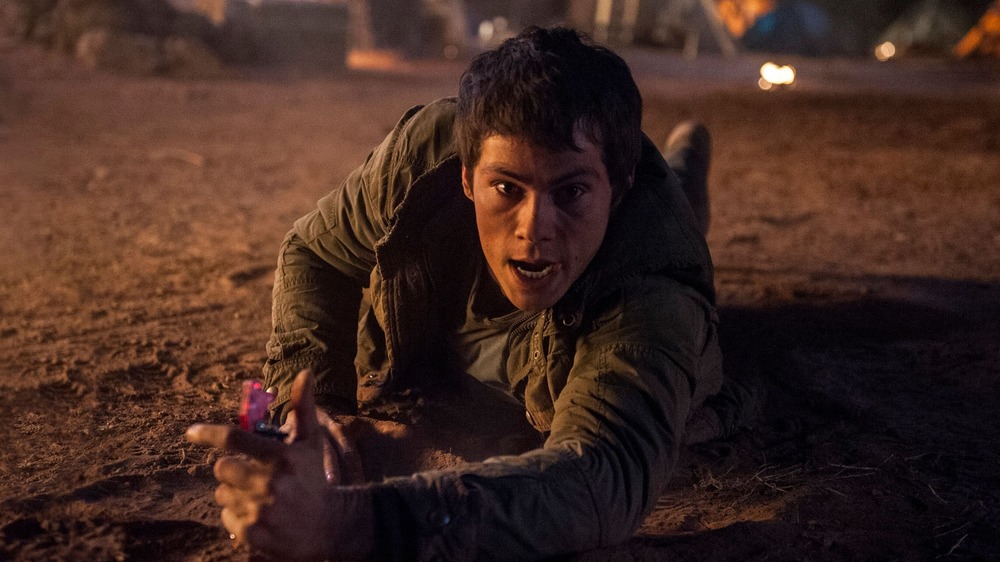 20th Century Studios
One of the two most popular sci-fi films currently being streamed on Amazon Video is actually from 2015 — the second film in the Maze Runner trilogy, The Scorch Trials. Picking up where the first movie left off, The Scorch Trials finds O'Brien's character Thomas and his friends having just escaped from the maze created by the evil organization called WCKD. They appear to be rescued by a rebellion organization, but Thomas finds out soon enough that they aren't quite what they seem.
Also starring Thomas Brodie Sangster, Kaya Scodelario, and Ki Hong Lee, the second Maze Runner film expands on the world introduced in the first, really showcasing the post-apocalyptic universe the story takes place in. This includes the controlling WCKD, the overpowering corporation looking for a cure for a virus called the Flare that turns people into "Cranks," as they are affectionately referred to, which look and act a lot like zombies. Thomas and the other teenagers are running from WCKD, who want to experiment on them to find the cure.
Introducing new characters like Brenda (Rosa Salazar) and Jorge (Giancarlo Esposito), The Scorch Trials has a lot of great talent, with plenty of action and drama. What's not to like? 
Love and Monsters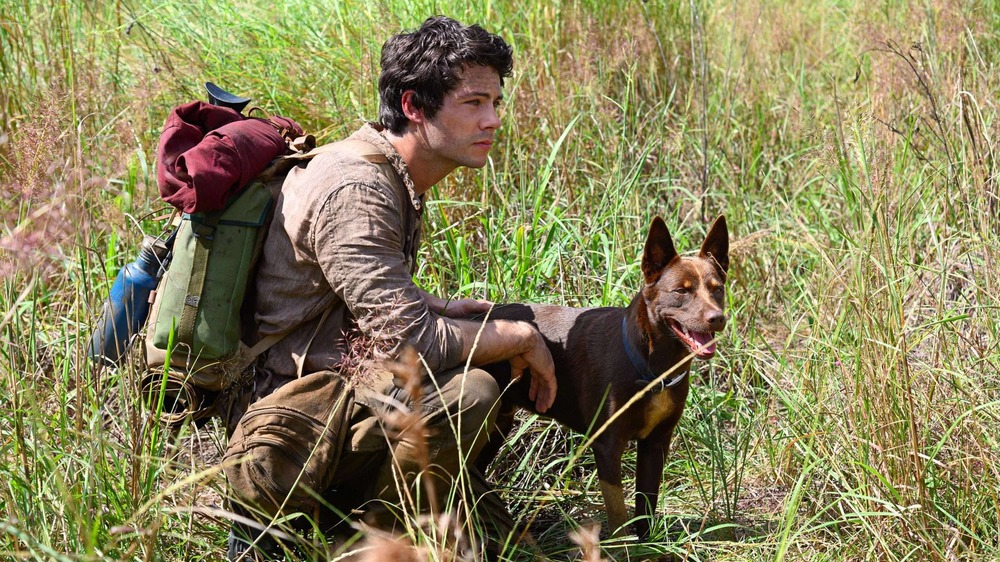 Paramount
As O'Brien's most recent project to date, Love and Monsters was released on October 16, 2020. Though the film, previously titled Monster Problems, was initially scheduled to hit theaters on March 6, 2020, it was suddenly moved to April 17 because of the coronavirus. Of course, that didn't turn out as expected, and soon it was delayed once again. As it slowly became clear that the movie industry and theaters might not recover as quickly as they hoped, Paramount decided to release Love and Monsters on premium video on demand in October.
Also starring Jessica Henwick and Michael Rooker and directed by Michael Matthews, the film centers around O'Brien's character Joel, who vows to find and reunite with his girlfriend Aimee (Henwick) after being separated in the fallout of an asteroid crashing on Earth. The chemicals from the asteroid cause animals to mutate into huge monsters, creating a lot of trouble for Joel and his mission. With a loyal dog by his side and Clyde (Rooker) and Minnow (Ariana Greenblatt) helping him out, Joel fights against the monsters and travels to Aimee.
Despite the lack of a theatrical release, Love and Monsters has done really well — both with critics, earning a 91 percent Certified Fresh rating on Rotten Tomatoes, and audiences, who clearly like the movie given its success on Amazon Prime Video. 
Check out both Love and Monsters and Scorch Trials on Amazon Prime Video if you are in the mood for entertaining, action-packed sci-fi adventure movies — or if you just love Dylan O'Brien.