Why Animal Crossing: New Horizons Deserves To Win Game Of The Year At The Game Awards
In strange times like these, video games have become even more important in day-to-day life. They offer people a form of escape where such a need has never been higher. Throughout the entirety of this tumultuous time, what game has been there for gamers more than Animal Crossing: New Horizons?
The Animal Crossing series has been a major Nintendo franchise since its first release in 2001, and its debut on the Nintendo Switch was highly anticipated (with hype that culminated in a fun Doom/ACNH crossover meme). The timing for Animal Crossing: New Horizons is one of those stranger-than-fiction happenings where it could not have had a more perfect release window.
This Nintendo title has offered gamers so much comfort and helped so many maintain mental wellness that you would be hard-pressed to find a more worthy recipient of an award. These are the reasons why Animal Crossing: New Horizons deserves to win Game of the Year at this year's Game Awards.
It brings people together in a big way
In a time where so many people have experienced loneliness and isolation, Animal Crossing: New Horizons has offered a virtual way for friends, family, and strangers to hang out. It's more than just a video game — it's a social experience for the digital age. It has brought both gamers and non-gamers into the same hobby, allowing everyone's creativity to flourish. Fans have really flexed their artistic muscles to create so many inspiring themed islands, which are then shared and visited by others — known and unknown — from around the world. Even President-Elect Joe Biden had his own official island.
As Keza MacDonald wrote for The Guardian, Animal Crossing: New Horizons is "a game designed to be shared," and that is exactly what its fan base has done. Many who own the game have been able to experience and share real-life social activities that have been put on hold in 2020. One MFA student created an art gallery on her island, which became a growing collaborative project for artists to share their artwork.
During this pandemic, Animal Crossing: New Horizons has played a major role in helping people feel less isolated and more normal. It continues to offer so much in terms of sharing, collaboration, and creativity.
It's therapeutic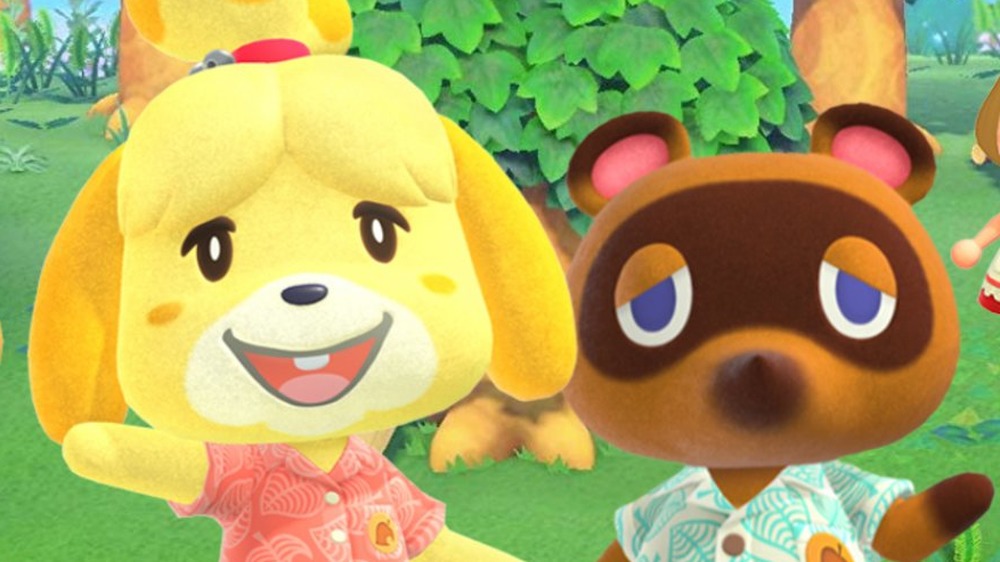 Nintendo
In a recent study conducted by Oxford University's Internet Institute, Animal Crossing: New Horizons was one of the games used to determine the effects of gaming on a person's mental wellness. The results suggested that "experiences of competence and social connection with others through play may contribute to people's wellbeing."
In a piece for Duke University's The Chronicle, Kerry Rork wrote about ACNH and how it helped her to cope with stress brought on by the pandemic. In Rork's article, she expressed that New Horizons "provides a sense of stability in an otherwise uncertain world." 
In general, video games help in times of great distress, and Animal Crossing: New Horizons was designed to get the most out of a relaxing experience. Offering users their very own paradise island to calmly shape at their leisure while exploring, talking to their virtual neighbors, and peacefully mining for resources is a gentle and therapeutic way to pass time. Fishing and catching bugs is a low-stress activity that gives you a fun and attainable goal. If you're in need of a healthy way to unwind, it doesn't get much better than Animal Crossing: New Horizons.