The Groundbreaking Marvel Movie Dominating Netflix's Top Ten Again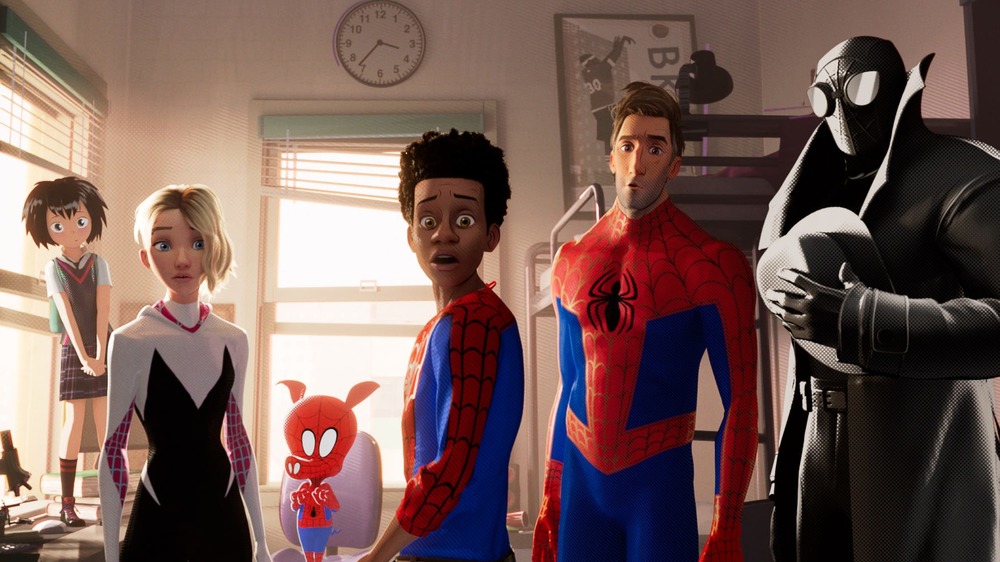 Sony Pictures Releasing
It's been nearly two years since Spider-Man: Into the Spider-Verse blew everyone away in theaters with its groundbreaking animation, deeply compelling characters, and stellar soundtrack, and it'll be two more years until we're treated to the sequel, but the film has stayed top-of-mind for fans, whose obsession pushed the flick back into Netflix's Top Ten movies yet again this week.
If you haven't seen it yet, the film follows New York City teen Miles Morales (Shameik Moore) as he tries to live up to the name of Spider-Man in the wake of getting new superpowers. He's joined by several Spider-People from other dimensions, including a grown-up, washed-up Peter B. Parker (Jake Johnson), in his efforts to save the world.
Before Into the Spider-Verse, Miles Morales was a relatively underused character from the Spider-Man comics, but the Academy Award-winning film turned him into a household name. It's probably no coincidence, then, that two years after both Into the Spider-Verse and the PS4 game Marvel's Spider-Man delighted fans and critics alike, a new Spider-Man game dropped a week ago with Miles Morales at its center. Now, people are coming right back to the animated film.
Into the Spider-Verse is a landmark animated feature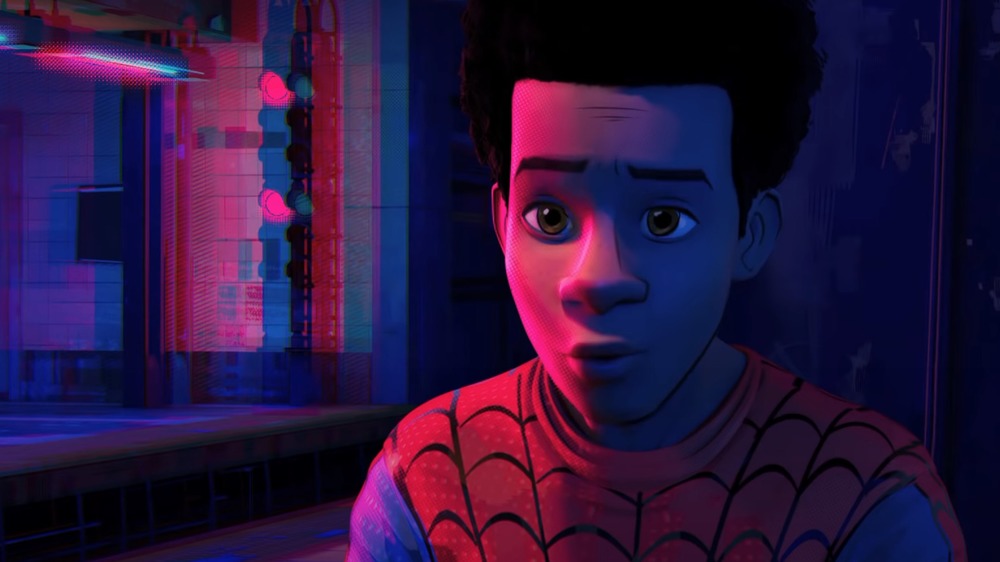 Sony Pictures Releasing
Into the Spider-Verse is stunning and unlike any other animated film. It boasts an innovative animation style that takes advantage of classic comic-book visuals. Extreme care was taken to make every still look like an illustration, and they cleverly toyed with frame rates to enhance the comic book aesthetic. While expectations weren't particularly high for Spider-Verse in the first place, it's certainly set an extremely high bar for its sequel. The producer of both Spider-Verse films, Christopher Miller said the sequel will surpass that bar. He tweeted in July that "the development of new groundbreaking art techniques being done for the next Spider-Verse movie are already blowing me away. It's going to make the first movie look quaint."
Spider-Verse's unique style even made its way into Marvel's Spider-Man: Miles Morales, where you can unlock the Spider-Verse suit complete with comic-like exclamations appearing on screen. Someone's already taken advantage of the suit to recreate the film's most iconic scene.
In the last two years, Into the Spider-Verse hasn't left fans' minds. In fact, speculation is rampant that the MCU's third Spider-Man movie, starring Tom Holland as Peter Parker, will delve into its own live-action Spider-Verse. While we wait for both upcoming superhero films, Marvel's Spider-Man: Miles Morales is pleasing critics with its introduction of its own version of Miles into the multiverse.