What Charlie Rowe Could Have Looked Like As Spider-Man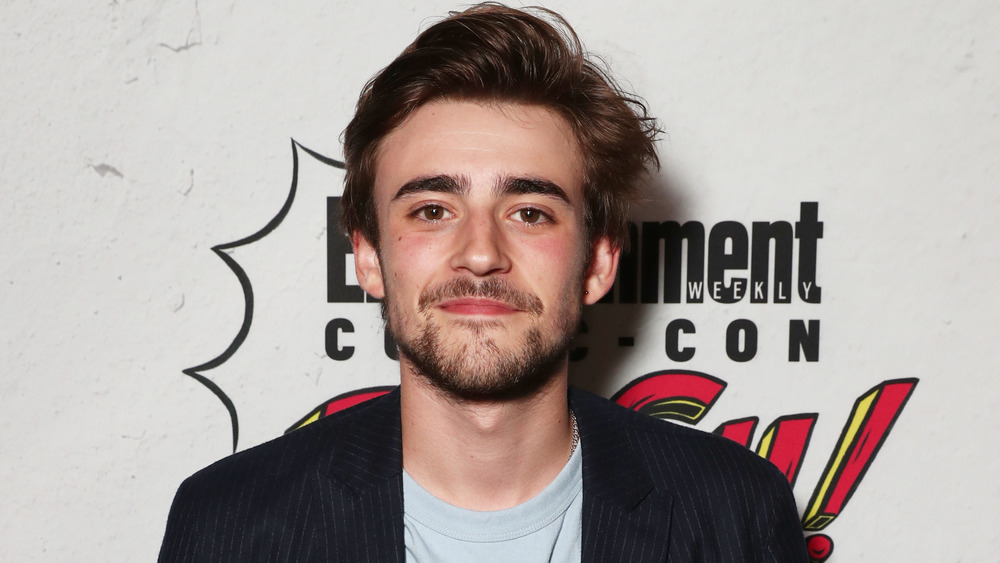 Todd Williamson/Getty Images
From the moment he swung into pop culture via Marvel Comics' Amazing Fantasy #15, Spider-Man has been one of the most universally loved heroes to ever exist. His desire to live a normal teenage life coupled with his thrilling crime-fighting exploits make Spider-Man stand out as an incredibly endearing character, and a surprisingly human one among his over-the-top contemporaries in the Marvel universe. Naturally, Hollywood has capitalized on Spider-Man's limitless popularity, bringing both him and his closest allies and enemies to the big screen on more than one occasion over the years — in both animation and live-action form.
Tobey Maguire first brought the web-head to the movies for Sam Raimi's Spider-Man trilogy, which ran from 2002 to 2007. The films then got a soft reboot in 2012 under the Amazing Spider-Man title, led by Andrew Garfield. With only two films under his belt, Garfield tenure as Peter Parker came to an end after 2014's The Amazing Spider-Man 2. With the Spidey slate clean, the superhero could finally enter the Marvel Cinematic Universe. Tom Holland ultimately won out in the close race to win the role, debuting in 2016's Captain America: Civil War, appearing in two Avengers team-up films, and going on to lead a franchise of his own.
However, no one ever really talks about the man Holland overcame to earn his spot as the wall-crawler: Rocketman and Salvation star Charlie Rowe, who was just as capable of leading this new era of Spider-Man.
Charlie Rowe as Spider-Man would've been spot-on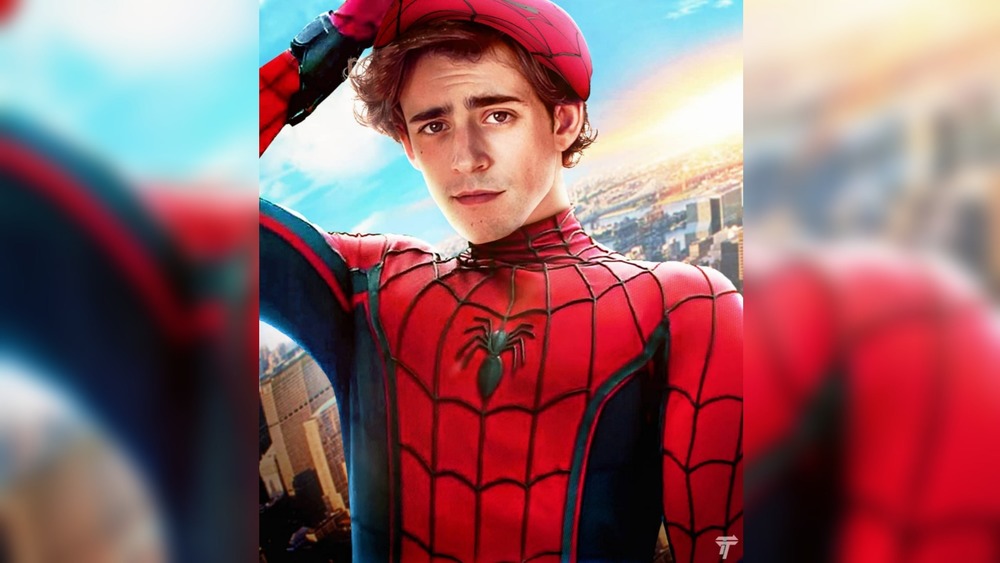 artoftimetravel/Instagram
On November 17, 2020, Instagram user @artoftimetravel posted a piece of fan art depicting Charlie Rowe in full Spider-Man garb, giving fans a glimpse at what he would've looked like all suited up if he had scored the part in Civil War. Additionally, they even offered their opinion on why Rowe was such a strong choice for Peter Parker, writing in the post's caption, "He has a better overall look for the part. Especially, if the goal is to have this Peter grow into a more mature Spider-Man, I can see that with Charlie, he even looks a lil bit like the PS4 Peter." 
Spending time with Holland's Spider-Man across five, soon to be six, movies makes the very idea of someone else taking up the mantle in the MCU feel strange, to say the least. Although, as the story goes, when the time came to cast that particular Spider-Man's incarnation, trying to choose between Rowe and Holland proved no easy task for Sony and Marvel Studios. It took both actors screen testing with Iron Man star Robert Downey Jr. and Captain America actor Chris Evans to see what their chemistry with the franchise mainstays was like; Holland edged out Rowe in this round of the audition process, which resulted in his official casting shortly thereafter (via CinemaBlend).
The good news is that Rowe holds ill will toward Holland. In late June 2015, when news of Holland's casting went public, Rowe congratulated the fellow Brit on winning the part. Taking to Twitter, Rowe posted a congratulatory tweet, writing alongside a photo of himself as a child in a Spider-Man costume, "Well done @TomHolland1996, glad that tom's a mate, pleased for him. I thought I could've made quite a good spiderman."
If this fan art proves anything, it's that Charlie Rowe is exactly right.