Clark Duke On How He Relates To His Croods 2: A New Age Character - Exclusive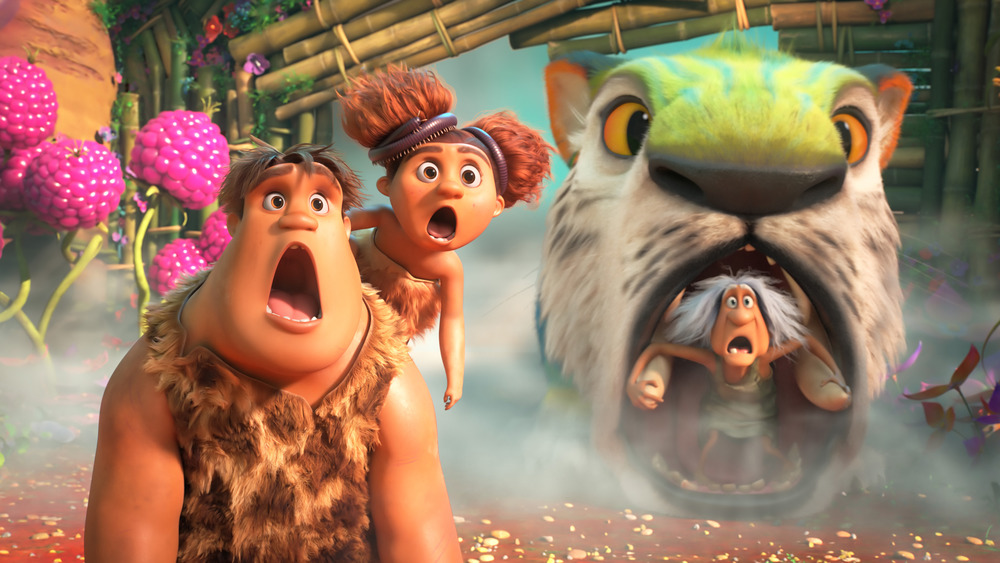 DreamWorks Animation LLC
We first met cave family the Croods in their 2013 self-titled debut, the animated comedy that found them losing the comfort of their cave to a natural disaster. Together, they traversed the natural world the way most families would — with laughter, tears, and plenty of bickering.
Now, the prehistoric clan is back in The Croods: A New Age, reuniting the all-star voice cast of Nicolas Cage, Emma Stone, Ryan Reynolds, and Clark Duke. They're joined by some new voices, including Leslie Mann and Peter Dinklage. The sequel finds the Croods encountering another family, the competitive Bettermans, who proclaim themselves far superior humans.
Clark Duke is the voice of Thunk, the Croods' middle child. While Thunk isn't the most agile or much of a scholar, he's a sweet and stellar human being with a planet-sized heart. Duke finds him personally relatable, as he told Looper during our exclusive interview. "He's sort of a very childlike version of me, like one octave higher and very sweet, innocent, and naïve," says the actor, who was more than happy to return to the role. "It was fun to kind of slide back into him. And I had funny material in this one all the way through, so that always makes it easier."
Clark Duke wouldn't mind if everyone was a little nicer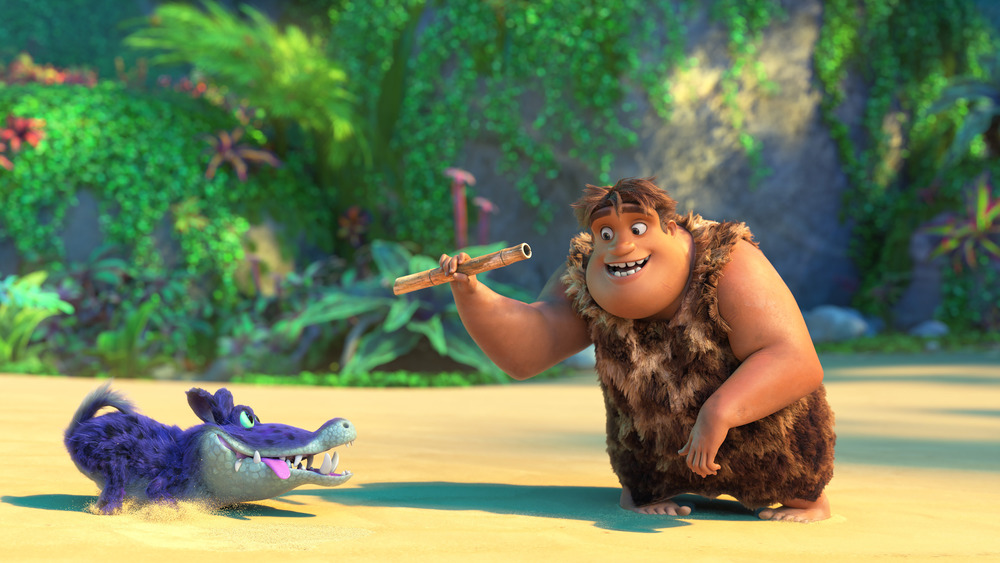 DreamWorks Animation LLC
The harmless Thunk is the apple of his dad Grug's (Nicolas Cage) eye. The reason is primarily that, given his thoughtful nature, he tries to always do what he deems to be the right thing. The pervasive kindness he displays as he goes through the family's adventurous travels with his companion crocopup Douglas by his side is a reminder of how goodness can be infectious. It's an idea Duke finds compelling. "The sweetness is nice," he says. "He has no motives. He's just very genuine and what you see is what you get. That's kind of a funny thing to play."
The way Thunk moves through life is something Duke hopes people will connect with, and that it will resonate with audiences after the movie is over. "I think we'd all be a lot better off, in general, if we acted like that."
The Croods: A New Age opens in theaters November 25.