What The NeverEnding Story Cast Looks Like Today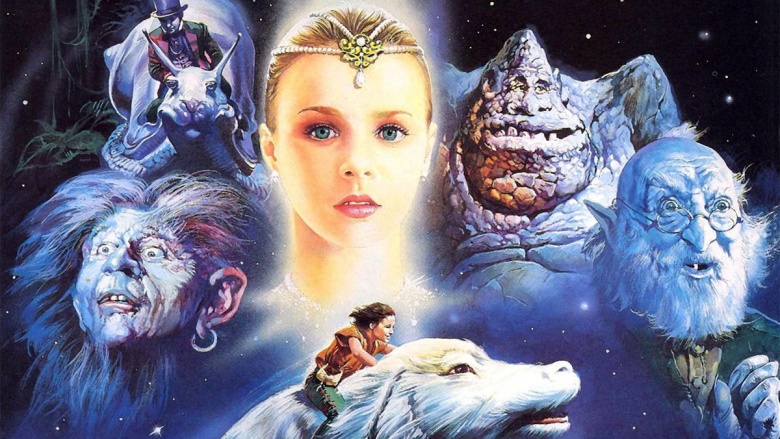 We may receive a commission on purchases made from links.
It's been decades since little Bastian Bux dove into The NeverEnding Story and watched on as the tale within a tale's heroes battled back against the Nothing to save the Childlike Empress and her kingdom from certain doom, but the movie still resonates. The 1984 fantasy family film showcased the power of imagination, courage, and perseverance, and presented an array of unforgettable characters. What's become of the cast members? Here's what the cast of The NeverEnding Story looks like (and are up to) today.
Barret Oliver - Bastian Balthazar Bux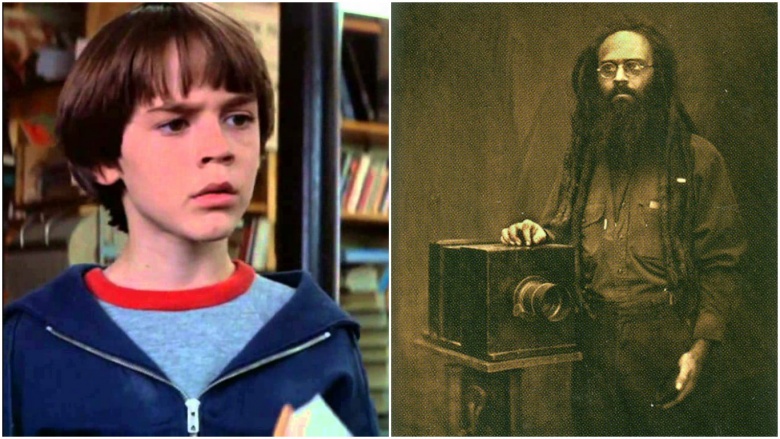 Yes, that is an updated picture of Barret Oliver you see on the right. Oliver is now a photographic historian who specializes in 19th Century photographic technology and literally wrote the book on the Woodburytype printing process of that era, so his public portrait reflects the sepia tones of his trade. The former child star got his big Hollywood break by way of playing the wonderfully curious scamp Bastian Bux in The NeverEnding Story, but he went on to claim starring roles in Tim Burton's 1984 short film Frankenweenie, 1985's family sci-fi film D.A.R.Y.L., and Ron Howard's Cocoon.
Oliver stepped away from the spotlight to pursue his more academic interests after 1989's Scenes from the Class Struggle in Beverly Hills. However, his experience appearing in front of the cameras has since come in handy, since he starred in a 2012 short film about his craft, called "In the Usual Manner."
Noah Hathaway - Atreyu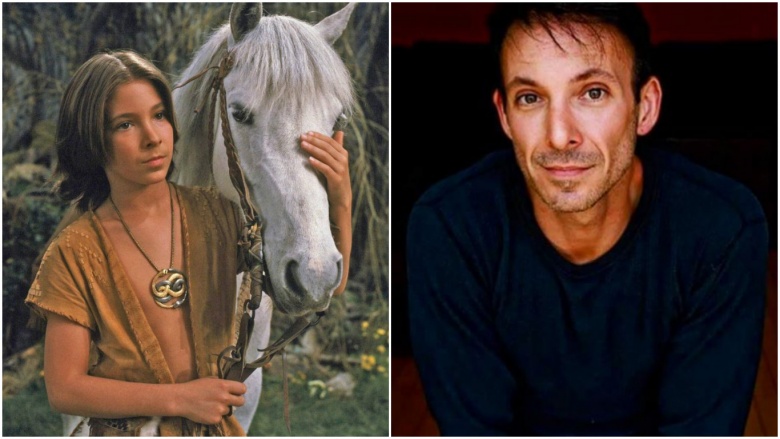 Atreyu was something of a comeback kid in The NeverEnding Story—he endured the depressing death of his horse and still managed to battle back the forces of existential destruction. His real-life counterpart, Noah Hathaway, seems to share that resilience: the actor has returned to Hollywood after nearly 20 years away from the spotlight.
Hathaway had already made something of a name for himself before he became the fabled hero of the movie—his prior credits included 1978's Battlestar Galactica and its TV follow-up as well as appearance on a ton of then-popular shows like Mork & Mindy, CHiPs, Eight Is Enough, and Laverne & Shirley. However, he quit the business after starring in 1986's Troll because, he told The News Tribune, he "just wanted to drop off the radar and be a regular human being" for a while. After his career as a child star, Hathaway worked in finance and tattoo artistry, and decided to return to the business in 2012 when he landed a role in Sushi Girl and has since written his own screenplays.
Deep Roy - Teeny Weeny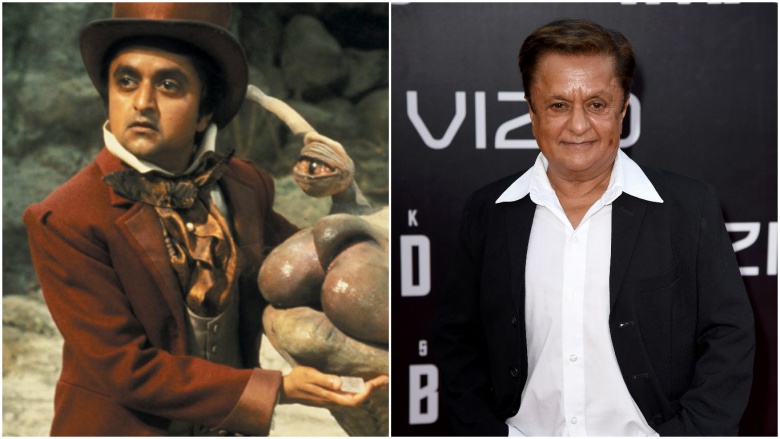 Deep Roy has had a long and fruitful career in show business. The Kenya-born actor, who played the snail-riding Teeny Weeny in The NeverEnding Story, might actually be better known for his parts in other TV and film roles, like Mr. Sin in Doctor Who, Mr. Soggybottom in Big Fish, the Oompa Loompas in Tim Burton's Charlie and the Chocolate Factory, or Keenser in the Star Trek films. Although Roy was almost a decade into his career before he starred in The NeverEnding Story, it was one of his first big film roles.
Tilo Prückner - Night Hob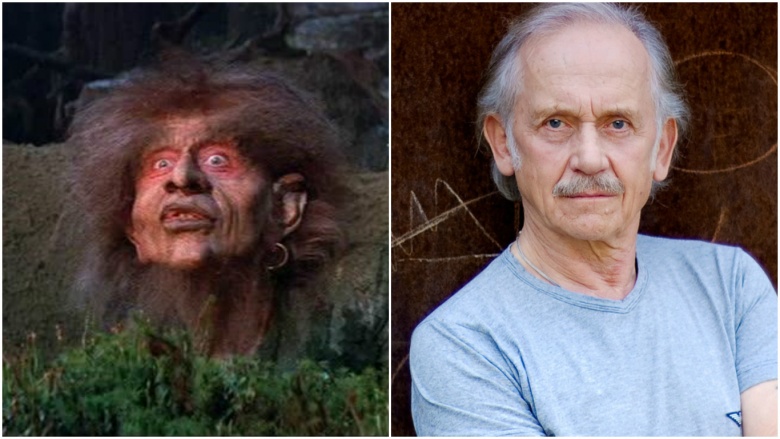 German actor Tilo Prückner would hardly be recognizable to those who saw him in The NeverEnding Story, since so much makeup work went into becoming his character, the Night Hob. However, Prückner has been acting in films and television for decades and has over 200 credits to his name, since he got his start all the way back in the late '60s. Most of his work has been on the European circuit—and The NeverEnding Story was no exception to that rule, as it was filmed primarily director Wolfgang Petersen's native West Germany.
Gerald McRaney - Mr. Bux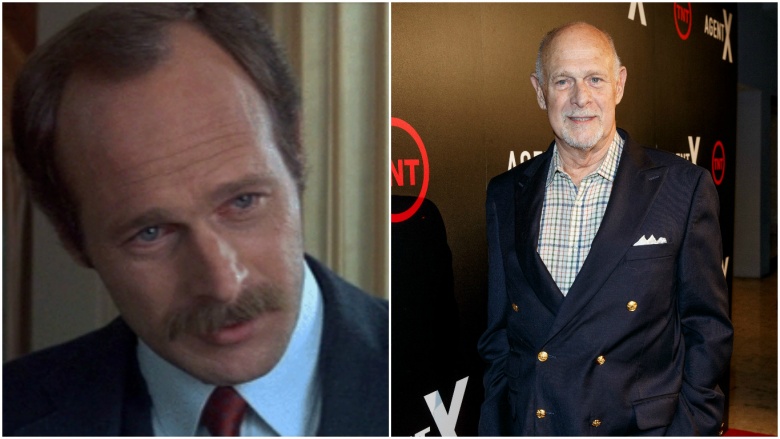 Gerald McRaney's turn as Bastian's dad in The NeverEnding Story was brief, but the actor has enjoyed a lot more screen time in his subsequent projects. McRaney had developed quite a small-screen résumé before landing the small supporting role in the movie, and he's since continued to thrive on television. Most notably, he starred in Simon & Simon for eight seasons before becoming the titular father figure in the hit sitcom Major Dad. He also enjoyed regular roles on Touched by an Angel, Promised Land, Deadwood, Jericho, and House of Cards, and in 2016, appeared as part of the ensemble cast of the NBC drama This Is Us.
Alan Oppenheimer - Rockbiter, Falkor, and G'mork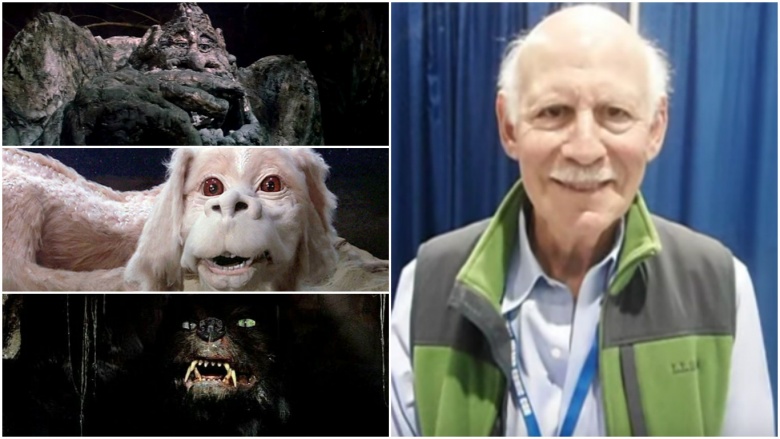 The voice actor responsible for most of The NeverEnding Story's most memorable non-human characters, including The Rockbiter, Falkor, and G'mork, was Alan Oppenheimer, who's had an illustrious career in front of the mic and the camera. His screen appearance credits include Hogan's Heroes and an Emmy-nominated guest role on Murphy Brown, but his voice credits are far more numerous. He's perhaps best known for his work on Flash Gordon, He-Man and the Masters of the Universe, Ghostbusters, The Legend of Prince Valiant, and The Transformers.
Thomas Hill - Carl Conrad Coreander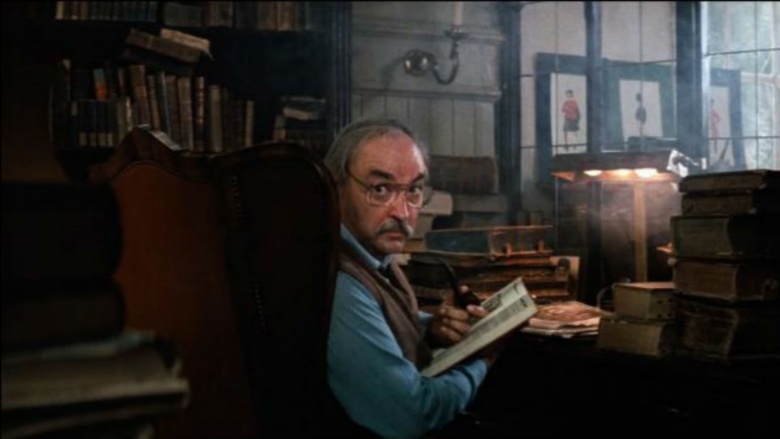 Thomas Hill, who portrayed the all-knowing librarian Carl Conrad Coreander in The NeverEnding Story and the 1990 sequel The NeverEnding Story II: The Next Chapter, made a number of TV and film appearances throughout the course of his career—most notably, his turn as Jim Dixon in Newhart. Hill passed away in 2009 at the age of 81.
Moses Gunn - Cairon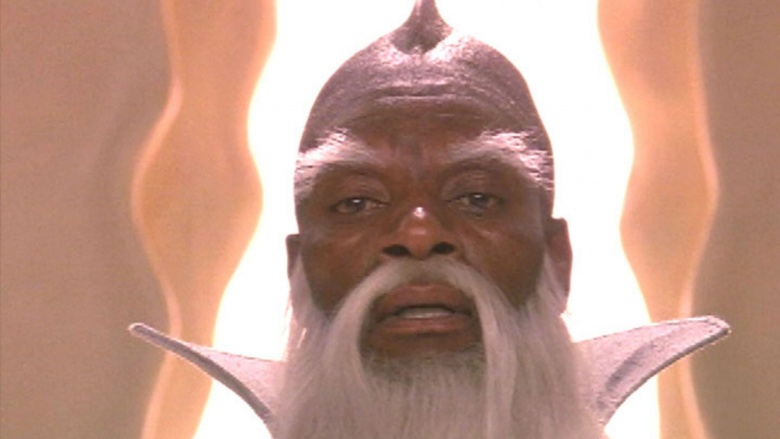 Actor Moses Gunn was already a critically acclaimed actor before he suited up as the empress' champion Cairon in The NeverEnding Story. The actor transcended genre to work in projects ranging from Roots to Little House on the Prairie to Firestarter to Shaft, and his career continued to thrive until he passed away in 1993 at the age of 64.
Sydney Bromley - Engywook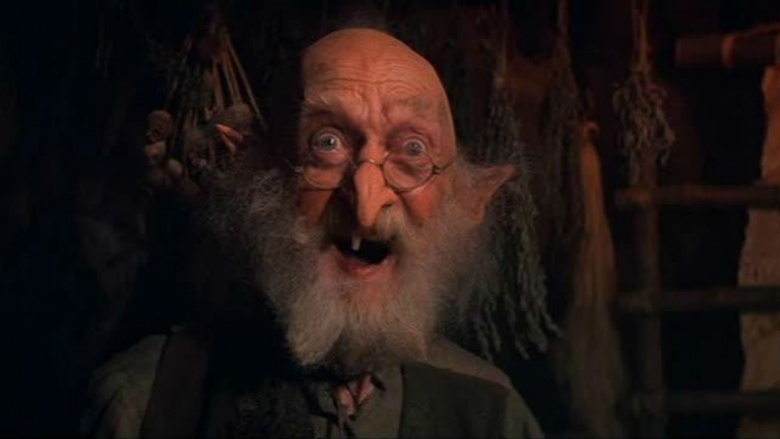 By the time Sydney Bromley starred as the punchy gnome scientist Engywook and helped Atreyu pass the through the Riddle Gate to reach the Southern Oracle, he was already four decades into his career. The actor, who'd previously starred in Dragonslayer, An American Werewolf in London, and many, many other films and TV shows, would count The NeverEnding Story as one of his final film projects. Bromley passed away in 1987 at the age of 78.
Patricia Hayes - Urgl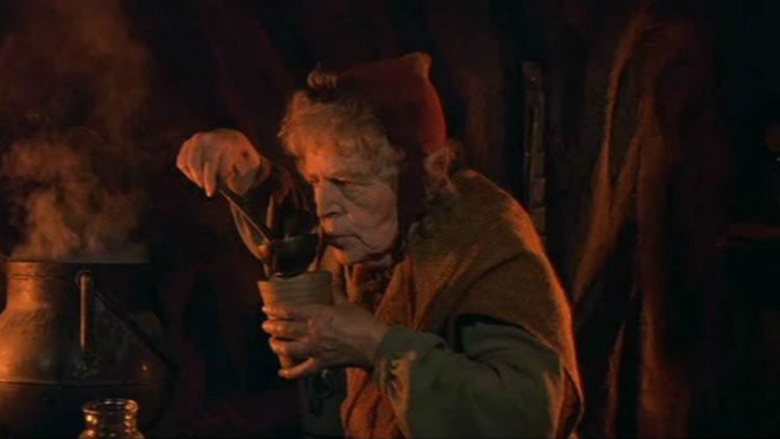 Urgl, the other cantankerous gnome who helps guide Atreyu on his journey, was played by Patricia Hayes, a prolific British actress who'd been working in the business for almost 50 years prior to making the movie. Her notable credits included A Fish Called Wanda, Willow, and TV's Till Death Do Us Part. Hayes passed away in 1998 at the age of 88.
Tami Stronach - The Childlike Empress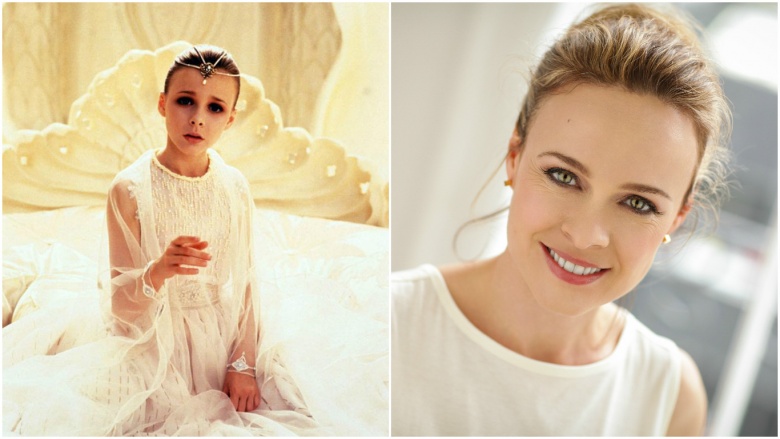 The Childlike Empress might have relied on the boy(s) in her life to give her a name, but Tami Stronach has no such identity crisis. The actress had no screen experience to speak of when she nabbed the role, and she explained to Slashfilm it was actually something of a "fluke" that she was offered the movie in the first place. Although she's had a few other credits since, Stronach's current occupation and passion is professional dancing. She studied dance in college and graduate school and now runs her own company in New York. Her decision to pursue a mostly non-Hollywood life was intentional.
"It kind of made sense to me why so many children of Hollywood actors become Hollywood actors, because it's not even about the acting. It's about understanding the mechanics of the system and how to navigate it so that you don't get exploited. I actually think that takes a lot of savvy. It's a real business skill," Stronach explained. "I really love dancing. I love dancing and acting equally, and when we were thrown a lot of these odd scripts, we just looked at each other and said, 'We're not going to play this game right.' I made a decision that I would throw myself into dance and that if I really missed acting, I would return to it as an adult when I was in charge of my life and I wasn't upsetting my parents, who both had really active full careers and couldn't just give over all their time to pursue being my manager. So that's what I did and I ended up dancing for 20 years professionally in New York."
She did end up frequenting the stage for several years and helped develop the Paper Canoe Company, which performs plays across the country, once she started to miss the acting business. Stronach performs as a musician as well.