The Surprising Job Zack Snyder's Son Had On The Justice League Set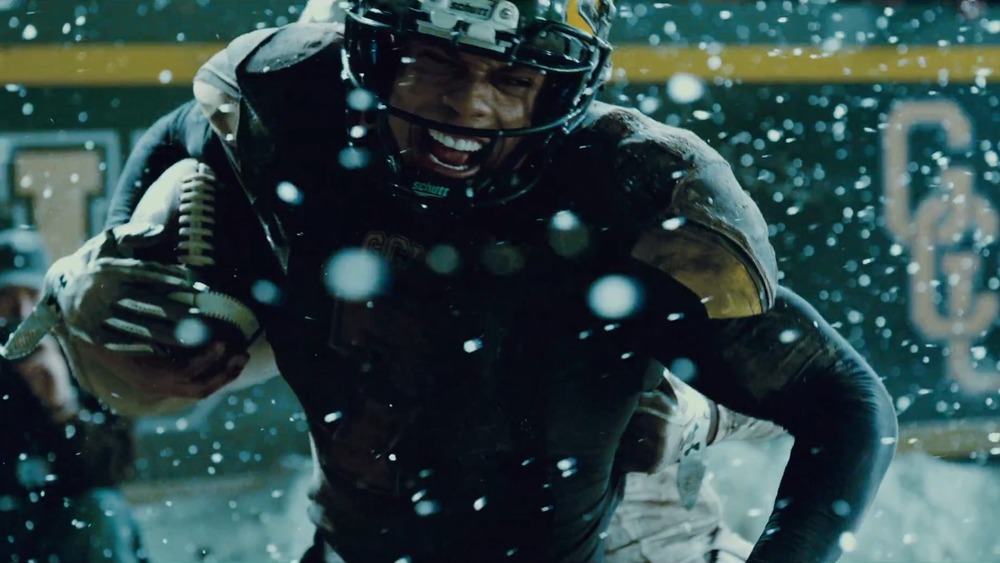 Warner Bros./DC Entertainment
One of the most highly anticipated movies of 2017 is quickly turning into one of the most hotly anticipated miniseries of 2021. 
Earlier this year, it was announced that Warner Bros. was moving ahead with the Snyder Cut of Justice League – a rare and high-profile example of a studio caving to vehement fan demands. This venture includes reshoots as well as money to finish the visual effects for scenes Snyder shot all those years ago. All told, the bill is likely to cost Warner Bros. up to $70 million. A good number of the cast members are returning to shoot a few extra scenes, although Henry Cavill's Superman is conspicuously absent from these fresh calls. Plus, fans also have the return of Jared Leto's Joker to look forward to.
By all accounts, it looks like Snyder couldn't be happier to dive back into this world. He frequently reaches out to fans and often participates in social media discussions when the topic turns to Justice League. In the aftermath of the new teaser trailer release, Snyder took to Vero to publicly dissect it frame by frame. In the hour-long talk, he brought up numerous behind-the-scenes details that are certain to make any DC fan excited. One of the most interesting factoids was how Snyder's son worked on the project in a unique role. 
Zack Snyder's son was the football choreographer on Justice League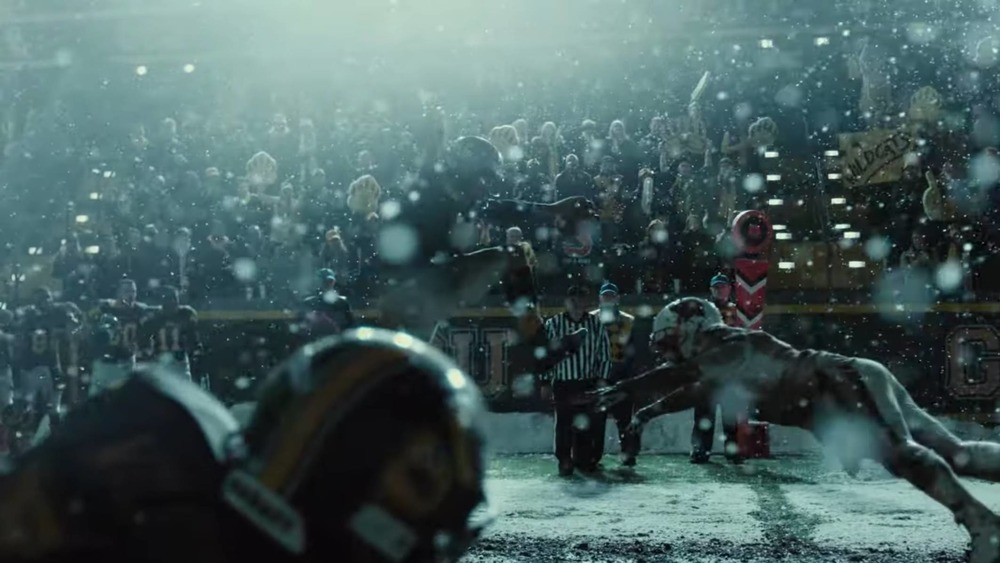 Warner Bros./DC Entertainment
Snyder spends a good amount of time talking about each individual sequence within the teaser trailer over the course of his Vero discussion. Early on, he comes to a scene that's been floating around since the first Justice League trailer came out years ago. It shows Vic Stone (Ray Fisher) playing a football game in a crowded stadium. The scene's noteworthy because, while it played a prominent role in those early trailers, it doesn't appear at all in the theatrical version of the film. In fact, much of Vic's backstory prior to becoming Cyborg was excised by substitute director Joss Whedon.
It's a shame, since that football scene also gave Zack Snyder's son a chance to shine. Snyder reveals in the Vero video that his son, Eli, choreographed the football scene. Eli is no stranger to appearing in his father's work, having acted in 300, Watchmen, and Sucker Punch, but for Justice League, he had the chance to work behind the scenes. It proved to be a perfect fit because Eli is a former quarterback and knew exactly how to make the sequence flow smoothly. Zack Snyder goes on to say, "He helped Ray with some of his skills — skill training there, and Ray did a really great job. Really 'passed the eye test' as they say in the football recruiting world."
Eli Snyder's work may have been left on the cutting room floor back in 2017, but it seems like his dad will make sure the sequence appears at some point in the miniseries, which is set to come out on HBO Max at some point in 2021.