Leonardo DiCaprio In Talks To Produce Captain Planet Movie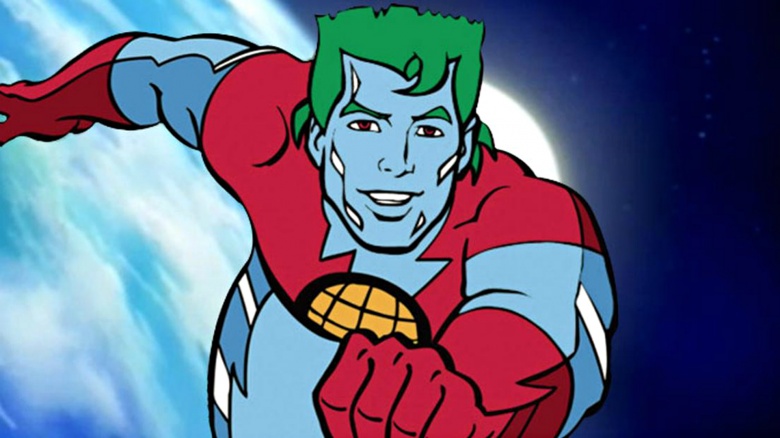 If Captain Planet was a real guy, Leonardo DiCaprio might be him. One of Hollywood's most outspoken environmentalists, DiCaprio might have just found a colorful new way to spread his global message.
According to The Hollywood Reporter, Paramount and DiCaprio's production company are in talks to secure the rights to the '90s cartoon. If a deal is struck, DiCaprio would produce a live-action movie based on a script by Jono Matt and Scream Queens actor Glen Powell.
Captain Planet was the central character on two '90s cartoons: Captain Planet and the Planeteers, which ran from 1990 to 1992, and The New Adventures of Captain Planet, which ran from 1993 to 1996. The stories centered on five young people from around the world who were given magical rings that gave them the ability to control natural elements. Together, they can summon Captain Planet, a blue superhero who fights against environmental evils.
Sources told THR that the movie would take place several years after the events of the cartoon, with Captain Planet now a "washed-up has-been who needs the kids more than they need him."
It's not that surprising to hear DiCaprio is interested. He's spoken about climate change in front of the United Nations and used his Oscar speech for The Revenant to address environmental issues. So far, there aren't any indications that either he or Powell would star in the project.
While we wait for more details, check out what really happened behind the scenes of The Revenant.