Get Your First Look At Chloë Grace Moretz In The New Tom And Jerry Movie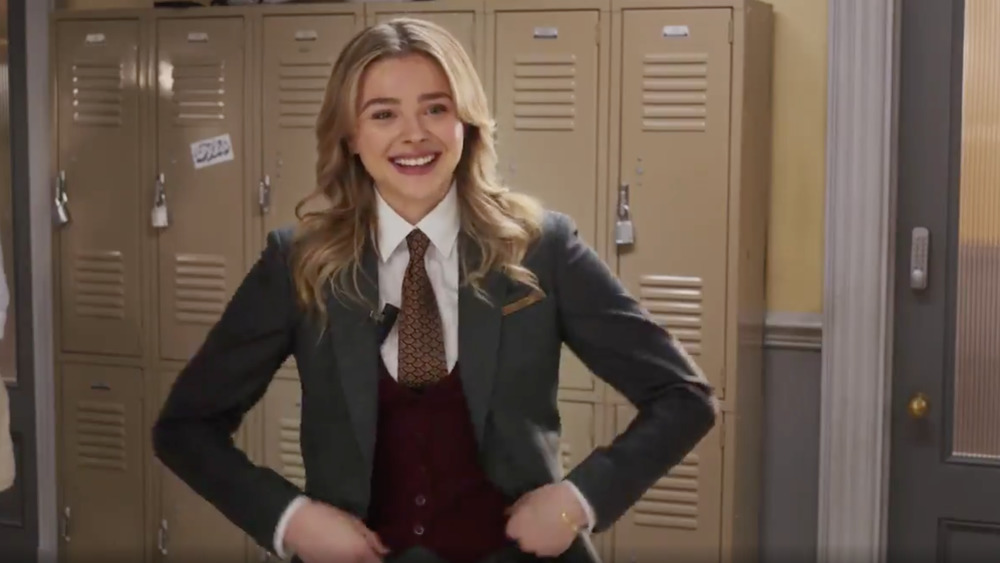 Warner Bros.
Things are not looking good for Chloë Grace Moretz in the first look at her role in the new animated-live-action hybrid Tom and Jerry film. She's standing in perhaps the most dangerous place in the world: between Tom Cat and Jerry Mouse.
The new Tom and Jerry brings the iconic animated duo and their epic chase out of the animated house and into the real world — specifically, a fancy New York City hotel. When Jerry moves in on the eve of an important wedding, Moretz's planner Kayla hires Tom to get rid of him before he can ruin the event.
Tom must have lied in his interview; it's tough to imagine him getting the job if Kayla learned he's been chasing the same mouse since 1940, or how creatively destructive his methods can get. Think of the damage the pair has done to a typical family home and backyard. Now imagine the devastation they might be able to wreak in a luxury hotel. Thoughts and prayers go out to any chandeliers in the place.
Tom and Jerry let Chloë Grace Moretz flex her comedy skills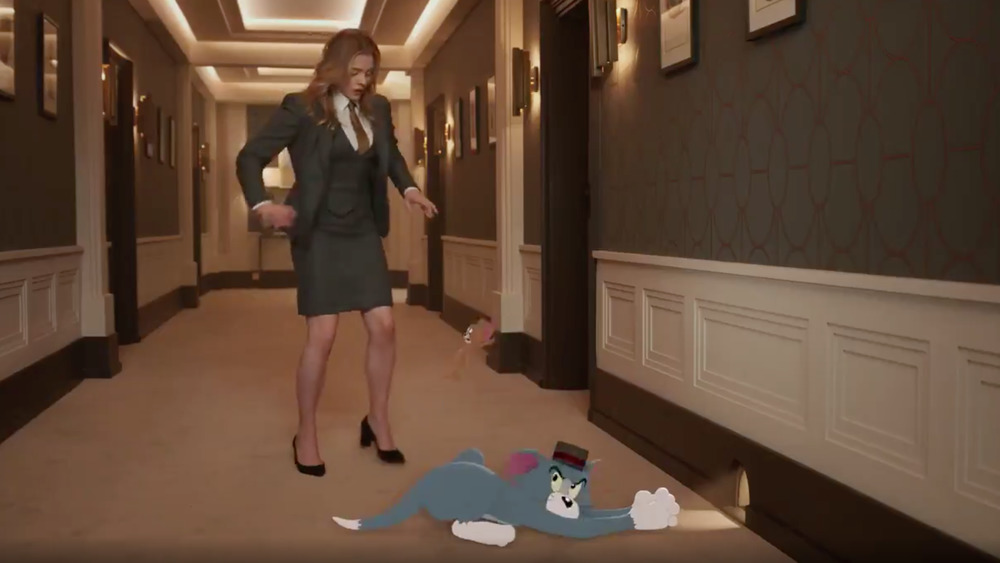 Warner Bros.
Moretz told People that while it was a challenge to act opposite co-stars who were represented by a stick and a scale model on-set, her familiarity with the spirit of the pair's antics informed her performance. She said Kayla is "a total goofball, which isn't unlike myself," and appreciated the chance to flex her comedic and improvisational chops, which provided the animators with ample inspiration.
This update of the franchise represents the first time Tom and Jerry have appeared in theaters since 1992's Tom and Jerry: The Movie. The new version has been in the pipeline for a while, bouncing from a live-action and CGI film in the vein of 2007's Alvin and the Chipmunks to a fully-animated update of the classic cartoons before eventually settling on the Who Framed Roger Rabbit?-style hybrid of live-action and traditional animation. 
Tom and Jerry is directed by Tim Story, whose previous work includes Barbershop, 2005's Fantastic Four, and the Ice Cube and Kevin Hart buddy comedy Ride Along. Other humans set to feature in Tom and Jerry include Michael Peña, Rob Delaney, Colin Jost, and Ken Jeong. It is currently scheduled for release March 5, 2021.