What Emily Deschanel Really Thought Of Bones At The Start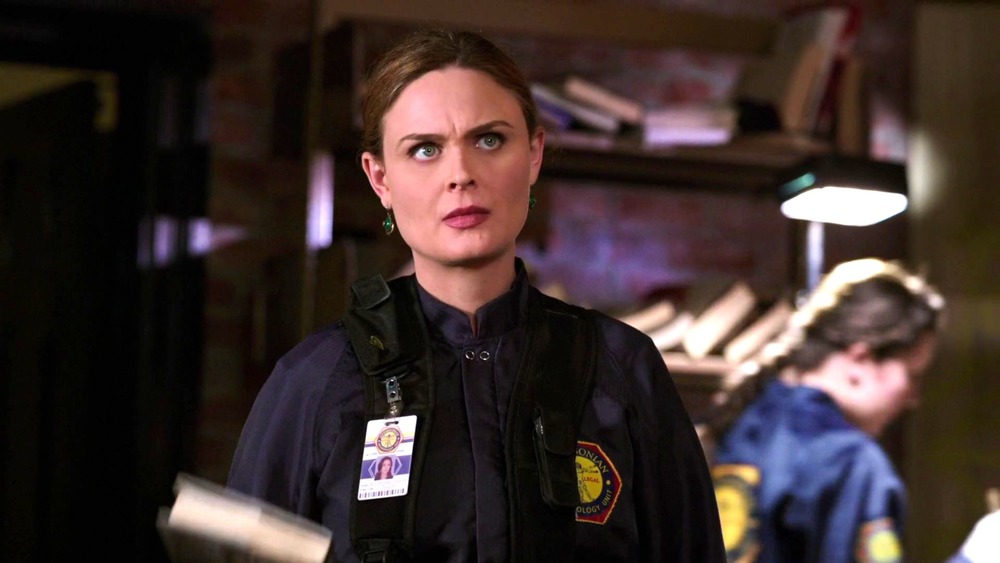 Fox
Proving that it's impossible to know if a show will resonate with viewers simply by reading a script, actress Emily Deschanel revealed that she never imagined Bones would be the massive hit it went on to be. In fact, she thought the show would run three seasons, tops. (For the record, Bones aired 246 episodes across 12 seasons on Fox.)
In an interview with The Hollywood Reporter, Deschanel shared that she immediately responded to the character of Dr. Temperance Brennan, and was drawn to the idea that she could potentially inspire young women looking for role models in STEM fields. Still, the actress didn't think Bones would be as successful as it was for Fox.
"I really responded to the script, and then I met David Boreanaz," He already had the part when I auditioned for it," she said to THR. "I remember thinking, 'Oh, this could last us three years.' That would be the longest I could ever in a million years imagine that it could ever last.'
Deschanel was happy to be proven wrong, and she's even happier that her hope that Brennan might inspire young women to pursue their interest in science professionally turned into a reality. "My favorite thing ever was when I met young girls who said they wanted to become scientists or they were in the process of studying science because of watching the show," she told the publication. "That just makes me so happy that we had that kind of impact on people in such a positive way."
Emily Deschanel was always serious about her responsibility as the lead actress on Bones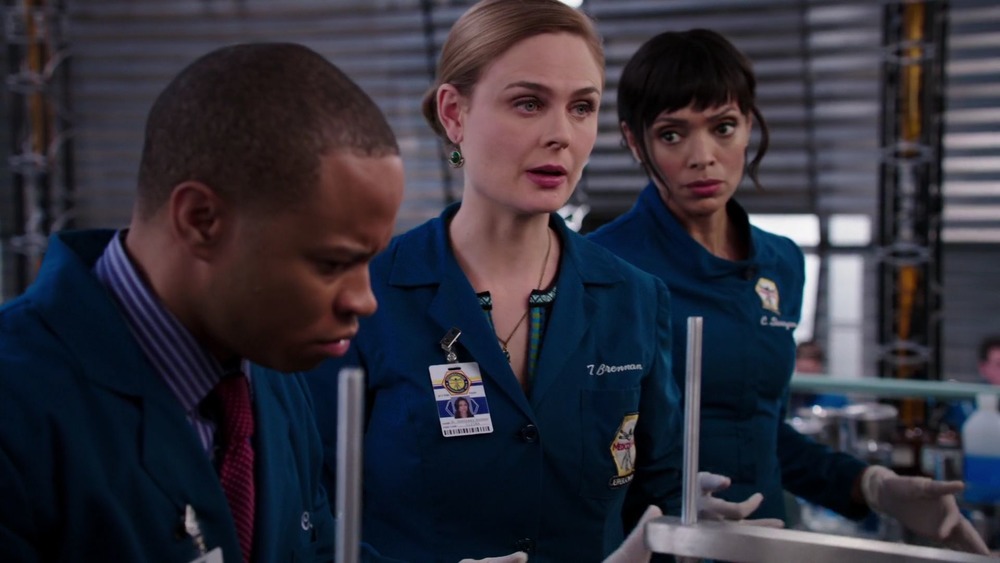 Fox
One thing Deschanel was certain of when she signed on to Bones is that the role would be a huge responsibility. Not only was Brennan's portrayal important to her because of the impact it could have on viewers, she was also well aware that she needed to always be at the top of her game. Being the lead actress on a long-running series was both a blessing and a source of stress.
"It's a lot of responsibility and it's an honor, but you do have to set a tone for a set, and there's pressure to keep the show going and be good," she told THR of being the show's star. Despite the pressures, she looks back on her time on Bones with fondness. She noted that not only did she love working with the cast and crew, she also appreciated the opportunity to grow as an actress, director, and producer.
But at least for the foreseeable future, she's not interested in being the lead on another long-running series. "For me, going forward, I just don't want to do the same thing twice," she explained. "At this point, I have no interest in doing 22 episodes of a television show." 
However, if she ever does sign on for another leading role in an ongoing series, she'll be sure not to underestimate just how long the gig could last.