The Boys Character That Fans Will See More Of In Season 3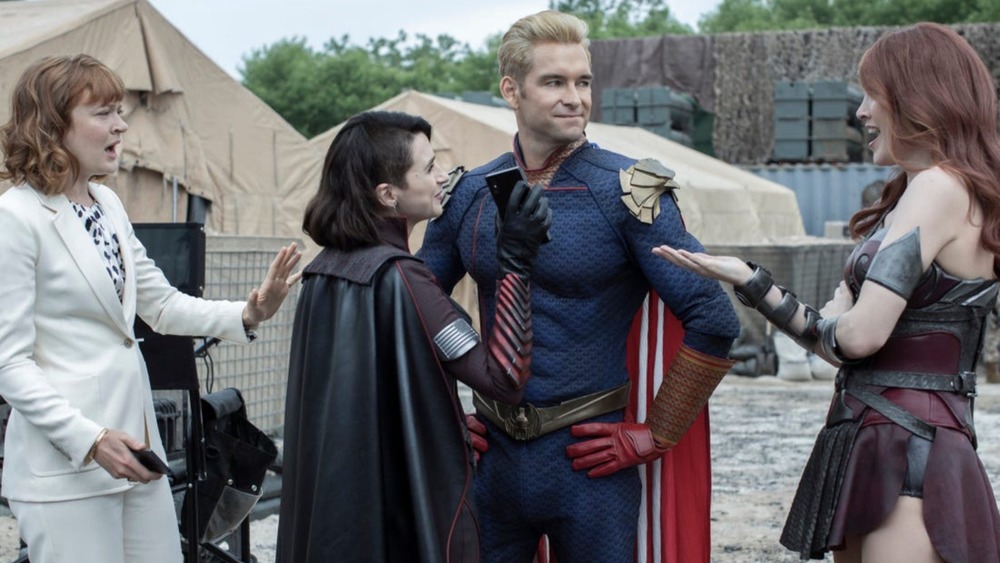 Amazon Studios
If you thought Ashley would quit after a season that included a head-popping assembly and constant threats on her life from Homelander, then think again, because Colby Minifie will be a series regular in The Boys season 3. As reported by Deadline, Minifie and season 2 newcomer Claudia Doumit, who plays congresswoman Victoria Neuman, have both been promoted ahead of the upcoming season. While this is good news for the fans, it's sure to add even more stress to poor Ashley's life.
Minifie has been a part of The Boys since the show began. In season 1, Ashley is a driven up-and-comer who is always eager to impress Vought and her boss Madelyn Stillwell. This leads to her being fired after Starlight goes off book at the Believe Expo, but in season 2, Homelander has Ashley rehired to fill the role of Stillwell after he murders her. Unfortunately for Ashley, her promotion to Senior Vice President of Hero Management is all about Homelander having someone he can control in the role, and if she has any hope of surviving season 3, the young Vought employee needs to channel her old boss in a big way.
Given that the stress of her job was literally making her hair fall out in season 2 that might be a bit of a stretch for the VP of Hero Management. But at this point, even a tiny bit of Stillwell energy could make her life a little easier.
What does Colby Minifie's The Boys season 3 promotion mean for Ashley's future?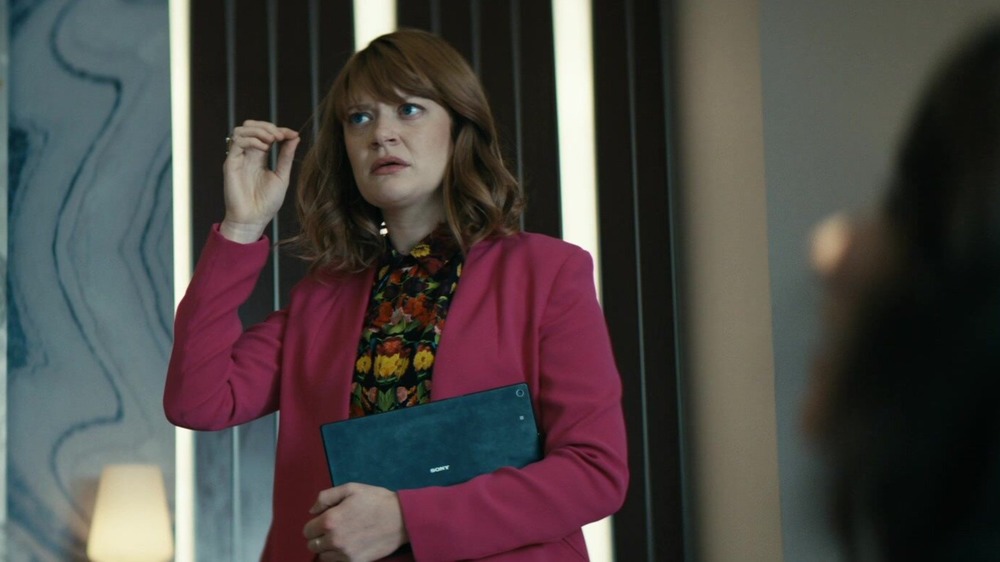 Amazon Studios
Unlike most of the other characters on the show, Ashley doesn't have a counterpart within the pages of Garth Ennis' comic book series on which The Boys is based. As a result, there's no clear roadmap for the character. That means anything could happen, including the VP continuing to crumble under the stress of her job or becoming as ruthless as her predecessor.
For most of the series so far, Ashley has been less of a character than she has been a one woman satirical take on Hollywood's PR machine. But thanks to Minifie's killer comedic timing, the character has become a standout. Even though she's perpetually in over her head and far too focused on optics over people, Ashley is a hilarious addition to the Vought team.
With any luck, Minifie's promotion will lead to Ashley getting a proper story arc in season 3 — preferably one that keeps her out of Homelander's way, because he's been very clear about expressing his feelings that she's dispensable. It would be interesting to see the show dive into what motivates this woman to keep coming back to Vought no matter how badly she's treated. Ashley is truly defined by her ambition, and seeing how she balances that with self-preservation now that Homelander is just waiting for something to tip him completely over the edge should make for an interesting third season.
And above all else, more of Ashley means viewers can look forward to even more expertly dropped one-liners than usual, which is always a plus in the world of The Boys.