This Was Jesse's Biggest Weakness In Breaking Bad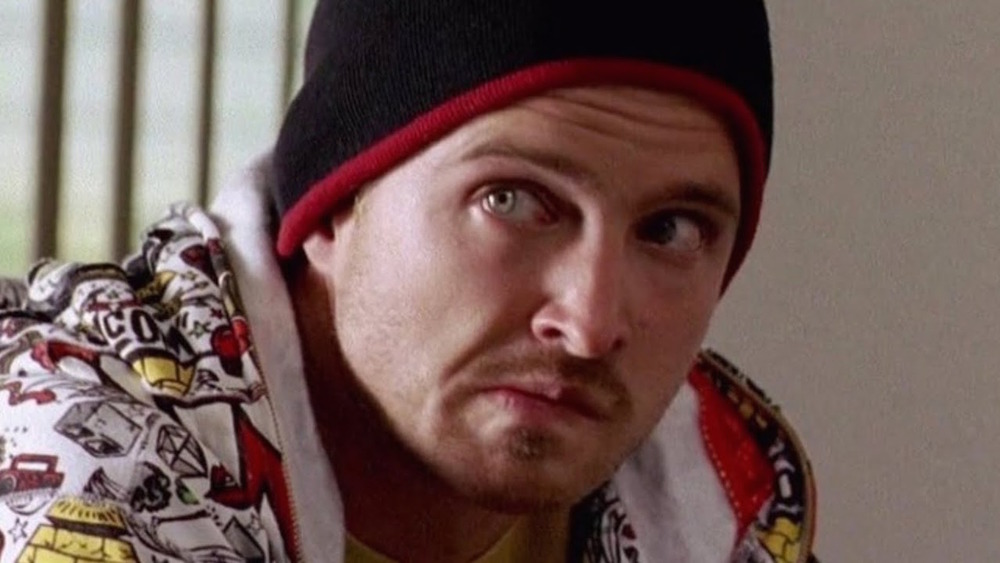 AMC
Breaking Bad is one of those rare TV series so detailed in its plotting and characterization — and so fortunate in the devotion of its following — that it practically invites fresh discussion even years after its final bow. That's right — Vince Gilligan's brilliant and twisted morality play about a high school chemistry teacher-turned-meth kingpin may have fired its final shots back in 2013, but the fans on Reddit are still debating its finer points.
For whatever reason, many of the ongoing debates seem to center around Jesse Pinkman (Aaron Paul). The tragic sidekick to Walter White (Bryan Cranston) captivated the viewing public's hearts and minds to the extent that some fans are still trying to pick apart his psychology and understand his complex motivations. To that end, one group of fans has recently been discussing Jesse's biggest weakness over the course of the show, citing one specific incident that pretty well encapsulates our young anti-hero's feet of clay.
Even if you are one of Jesse's many admirers, you have to admit he has a pretty big blindspot — and that's blindspot's name is Jane.
Should Jesse have realized that Jane was using him?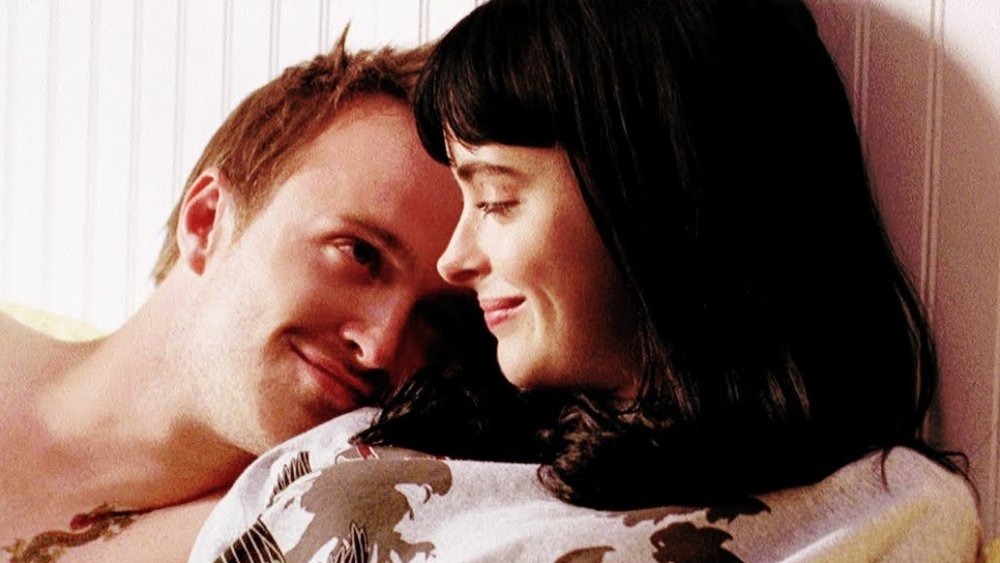 AMC
In an observant Reddit thread entitled "It bothers me that Jesse never realized how much Jane manipulated him," Redditor u/ktsmith91 opined about, well, why Jesse should have realized he was being manipulated by his junky girlfriend Jane (Krysten Ritter).
"As soon as the money was brought up ($480,000) she was completely fixated on it," u/ktsmith91 wrote. "Jesse was so whipped. And he never seems to realize this even in El Camino. He always looks at her as if they were truly soulmates."
It's true that Jane seems to have ulterior motives as she pursues her relationship with Jesse, but the significance of this doomed relationship always lay more in what Jane meant to Jesse, rather than the other way around. As u/Substantial-Dream-75 put it in response to the thread, "The important thing about Jane to Jesse isn't Jane, it's the way he felt when he was with Jane. Toxic or codependent or whatever, he had some moments of genuine happiness when he was with Jane. That's what he's flashing back to in El Camino."
Of course, much of Jane's nastiness has been overshadowed by the horror of her death. The scene of Walter White standing idly by while Jane chokes to death on her own vomit regularly ranks as one of Walter's darkest moments, and it's a critical beat in the devolution of Walter's character. As u/ktsmith91 pointed out, however, maybe we've all spent enough time parsing Walter's response to witnessing Jane's death, and not enough time thinking about just how badly she treated Jesse. This isn't to suggest that Jane somehow deserved what she got, but let's not pretend that she and Jesse were destined for happily ever after.