The Mandalorian Chapter 11 Confirms The Death Of This Clone Wars Character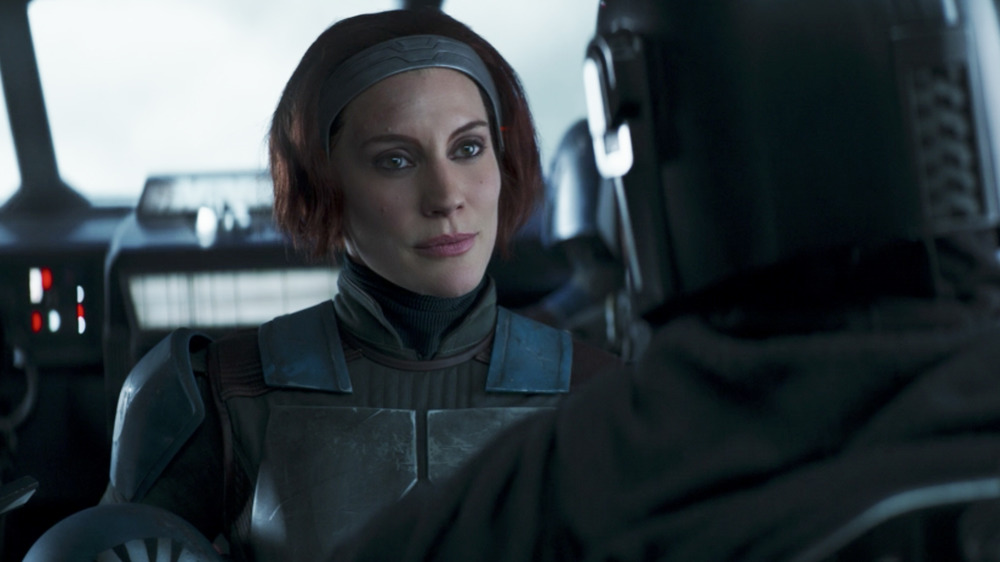 Disney+
Spoilers for The Mandalorian season 2, episode 3 — "Chapter 11: The Heiress" ahead!
Mandalorians are few and far between, and anyone who has watched Star Wars: The Clone Wars knows why. Mandalore has gone through various regime changes, to the point where the few Mandalorians remaining have basically gone into hiding to protect their way of life. Din Djarin (Pedro Pascal) follows "the way" of a few Mandalorians he was essentially adopted by, but as chapter 11 of the series reveals, there are others out there.
On the episode, Din finds himself in a tough spot, requiring help from some local Mandalorians who come to his rescue. They turn his world upside down when they remove their helmets — something he was taught was strictly forbidden — and reveal that he actually belongs to a sub-section of Mandalorians known as the Children of the Watch. Din ends up lending a hand to the warriors, who are busy with their own mission to restore Mandalore to the way it once was, and he ends up making an ally out of Bo-Katan Kryze (Katee Sackhoff), leader of Clan Kryze. 
Bo-Katan featured prominently on The Clone Wars and Star Wars Rebels. For fans hoping to see other characters from The Clone Wars, one quick line of dialogue reveals who has since perished between the events of the animated series and The Mandalorian. 

Bo-Katan confirms Korkie Kryze has died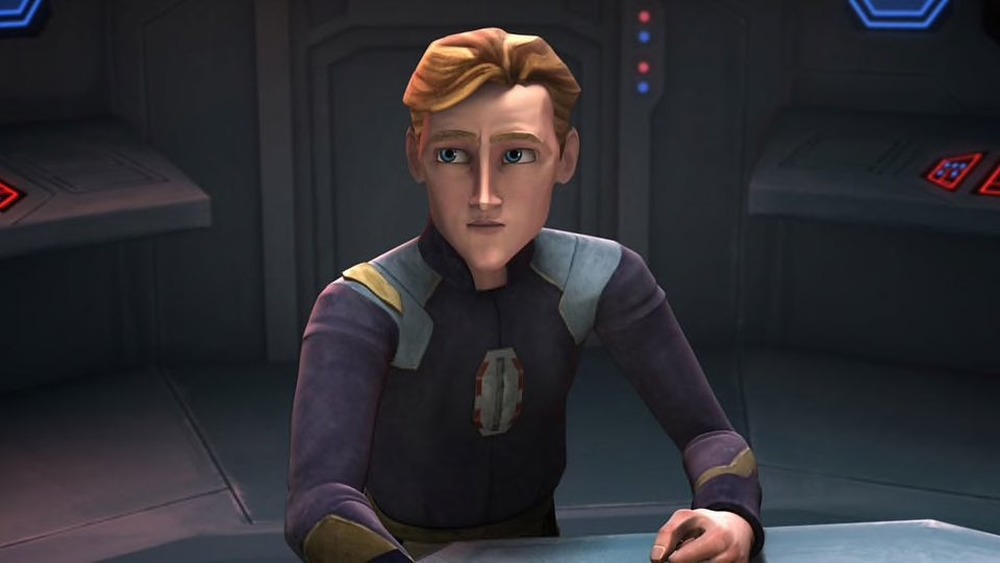 Disney/Lucasfilm
In chapter 11 of The Mandalorian, Bo-Katan tells Din, "I am the last of my line." People who have seen Star Wars: The Clone Wars know that Bo-Katan's sister, Duchess Satine Kryze, perished at the hands of Darth Maul, who killed her in front of Obi-Wan Kenobi using the ancient Mandalorian weapon called the Darksaber. However, there was another member of House Kryze who made it out of The Clone Wars (as far as we know) alive: Korkie Kryze, Satine and Bo-Katan's nephew.
Since he was a young boy, Korkie had been groomed for a life in public service. He served as a cadet in the Royal Academy of Government, where he displayed ambition and intuition needed to become a leader to the Mandalorian people. According to the Star Wars website, "Korkie helped expose corruption in the highest levels of government, and later helped rescue his aunt from wrongful imprisonment during the rise of the Shadow Collective."
We never see what happened to Korkie in the television series, but it appears as though at some point during the Empire's rule, he met his end, based on Bo-Katan saying she's now the last of her line. Bo-Katan must have lost her nephew at some point, and now, the Kryze family name dies with her. 
Perhaps if Bo-Katan appears again in a future episode of The Mandalorian, we'll get more information about what exactly happened to Korkie and the rest of House Kryze. As for now, her dialogue helps forge a connection between Bo-Katan and Din Djarin: They're both without families.