Why The Imperial Captain In The Mandalorian Looks So Familiar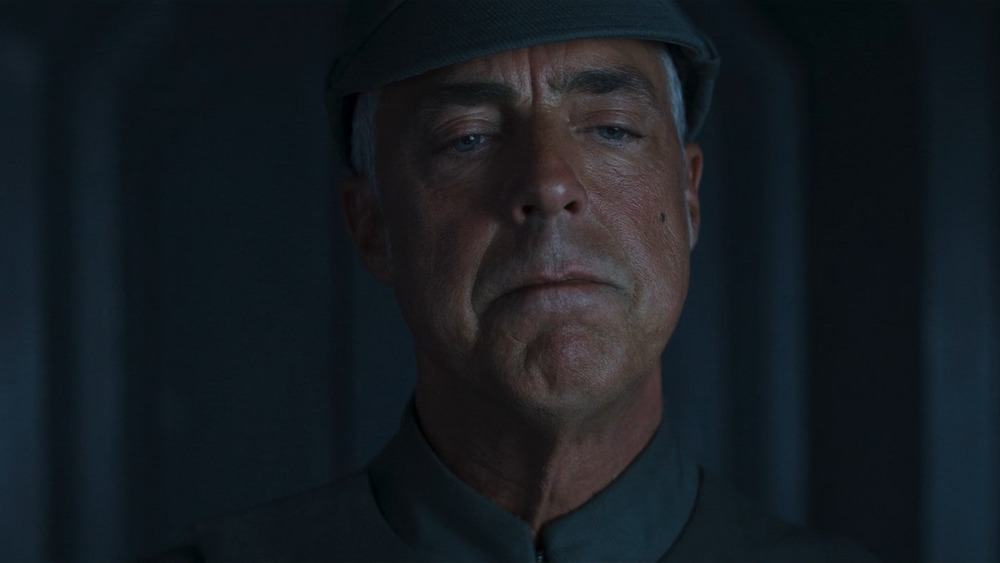 Disney+
You might have spotted a familiar face amongst The Mandalorian's bad guys during its most recent episode. Spoilers ahead!
In the third episode of The Mandalorian's second season, entitled "The Heiress," our title Mandalorian (Pedro Pascal) and The Child are rescued from a rather sticky situation by a group of very modern Mandalorians, known as the Nite Owls and led by Bo-Katan Kryze (Katee Sackhoff). Ultimately, Bo-Katan strikes a deal with Mando, telling him that she'll help him track down members of the Jedi order if he helps her ragtag team lift some weapons from an Imperial ship.
However, when they arrive, easily besting most of the ship's Stormtroopers, Bo-Katan reveals that they're not just there for the weapons, but plan to take command of the entire ship. In the process, the ship's captain institutes a suicide protocol, killing his men and taking his own life at the orders of Moff Gideon (Giancarlo Esposito) rather than betray the Empire. As it happens, the actor behind this Imperial Captain is a pretty prominent television actor, so if you can't quite place him, here's where you've seen Titus Welliver before.
Titus Welliver is a television mainstay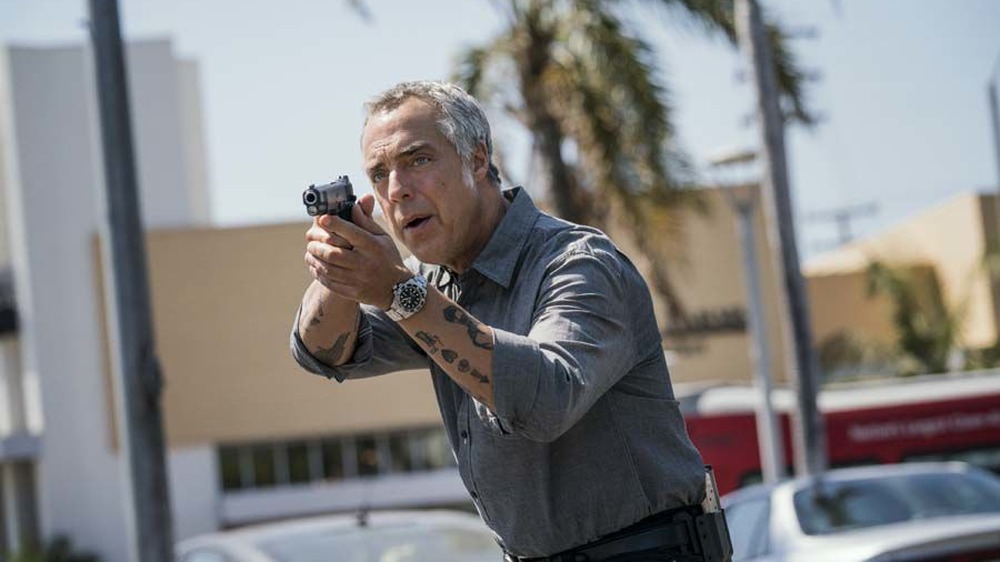 Amazon Studios
Though Welliver has appeared in a wide variety of films — including in all four of Ben Affleck's directorial efforts, like Argo, The Town, Gone Baby Gone, and Live By Night — he's probably best known for his appearances on popular television shows, and thanks to his brooding exterior, he's often cast as a villain.
In fact, Welliver's breakout television role was on LOST, ABC's super-popular show centered on a mysterious desert island, where he portrayed the villainous Man in Black who could take the form of black smoke and psychologically torment the human inhabitants of the island. After wrapping up his time on LOST in 2010 with its sixth and final season, Welliver took on another high-profile role on The Good Wife as Glenn Childs, a rival prosecutor taking on the corrupt Peter Florrick (Chris Noth) and his wife, Alicia (Julianna Marguiles).
However, Welliver's biggest break was yet to come. After a string of multiple episode arcs and guest appearances on shows like Agents of S.H.I.E.L.D., White Collar, and The Mentalist, Welliver booked the leading role on Amazon's original series Bosch, which hit the platform in 2015. Welliver still leads this show, which is based on a series of Michael Connelly crime novels, and in February of 2020, the hit series was renewed for its seventh and final season.
Welliver's distinctive face and intense acting style made him a perfect fit for an Imperial Captain, and though he won't return, he was the ideal choice for this role in The Mandalorian. The hit Star Wars series drops new episodes every Friday at midnight PST.