What The Boys' Starlight Would Put On A Mixtape For Hughie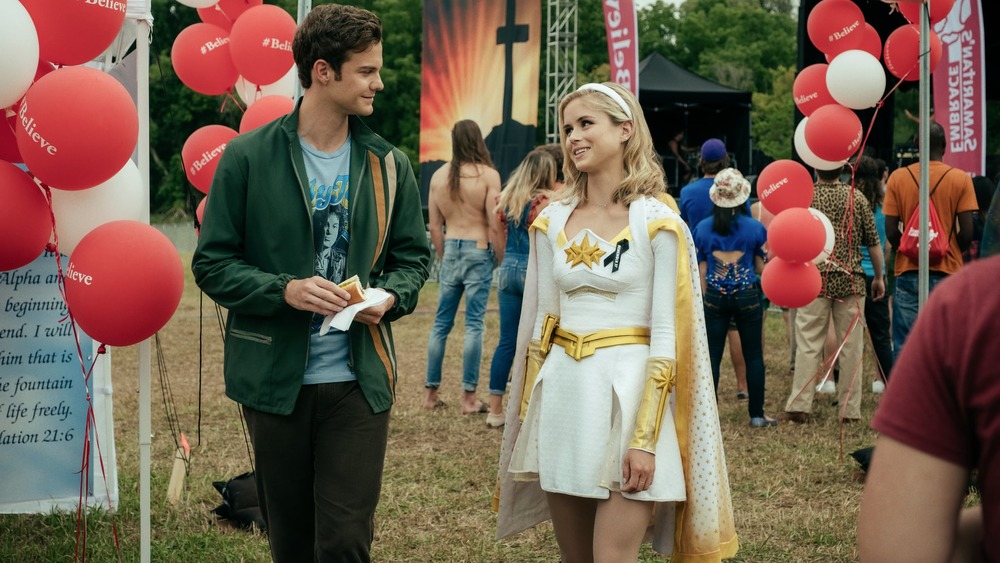 Amazon Studios
The Boys is a big show that tackles big topics — thoughtlessness versus thoughtfulness in hero worship, the repercussions of corporate decision-making, absolute power corrupting absolutely, and plenty more. Yet for all that, The Boys is also a very personal, character-driven story that explores the human side of every conflict. It's a lot harder to care about the larger strokes when the smaller details within aren't fleshed out, after all.
The characters Hughie (Jack Quaid) and Starlight (Erin Moriarty) are the perfect examples of this fact. As the greenhorns of their respective teams, the Boys and the Seven, they're initially naive to the way things work; their reactions to all that happens say as much. It's no wonder Hughie and Starlight's relationship plays out so well, even if it began for complicated reasons: Their shared sense of humanity amidst the chaos draws them together. As things get grittier and grittier, Hughie and Starlight hold on to that humanity as firmly as they can.
One of the ways Hughie does so is by listening to music. When Starlight asks why there are so many older songs on his playlist, Hughie cites his long-absconded mother and her dance parties as inspiration. In a recent Q&A session with Starlight actress Erin Moriarty, Kimiko actress Karen Fukuhara, who has her own YouTube channel, asked Moriarty what songs Starlight would put on a mixtape for Hughie. Knowing both Jack Quaid and the character he plays helped inform Moriarty's answer.
A mixtape from the mind of a superhero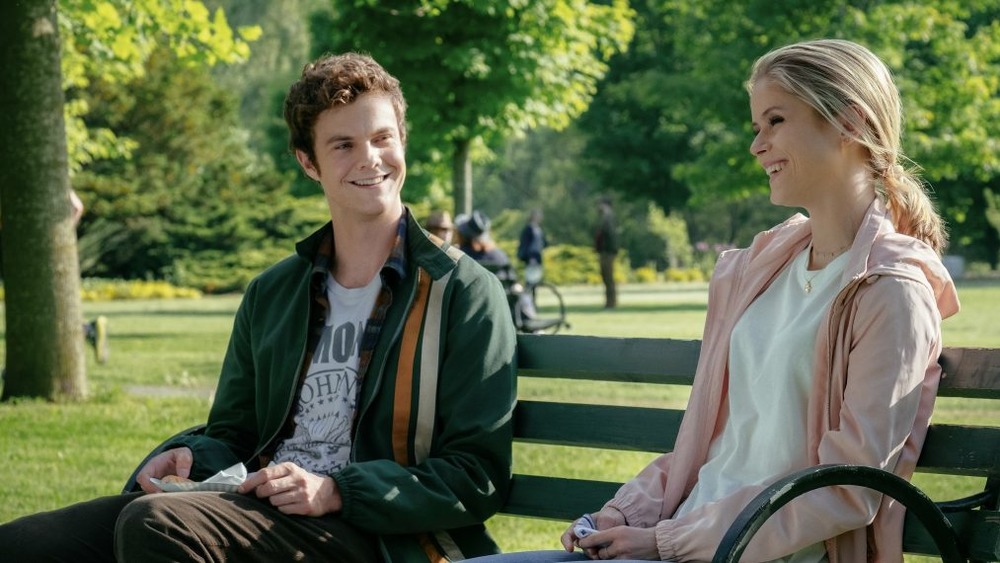 Amazon Studios
Moriarty began her answer the only way she knew how: "Obviously, it would be loaded with Billy Joel because he's our guy." As any self-respecting Hughie fan knows, the man is obsessed with Joel's entire catalogue, and has been since his mother introduced him to the artist many years prior to the events of the show. He's seen listening to Joel during his highest and lowest points, and, along with Starlight, is able to sing all the lyrics to "We Didn't Start the Fire". There's no doubt Moriarty makes a good choice with this one.
Her second choice is more specific — a single song rather than a singer or band as a whole: Carly Rae Jepsen's "I Really Like You." To hear Moriarty tell it, the cast mates sang the song as "an homage to Hughie and Annie" (Starlight's secret identity) during a cast karaoke session amid filming for The Boys season 1. She told Fukuhara that she believes it captures the earnest reciprocation of her and Quaid's characters' relationship better than anything else could.
All in all, this sounds like a mixtape Hughie would be more than happy to receive from Starlight. It sounds like something she'd actually do for him, too; Moriarty is definitely right that their romance is an earnest one. Off-screen chemistry can certainly make on-screen chemistry seem more real, and Quaid and Moriarty have both in spades.