Doctor Who Season 13 Is Finally Getting Off The Ground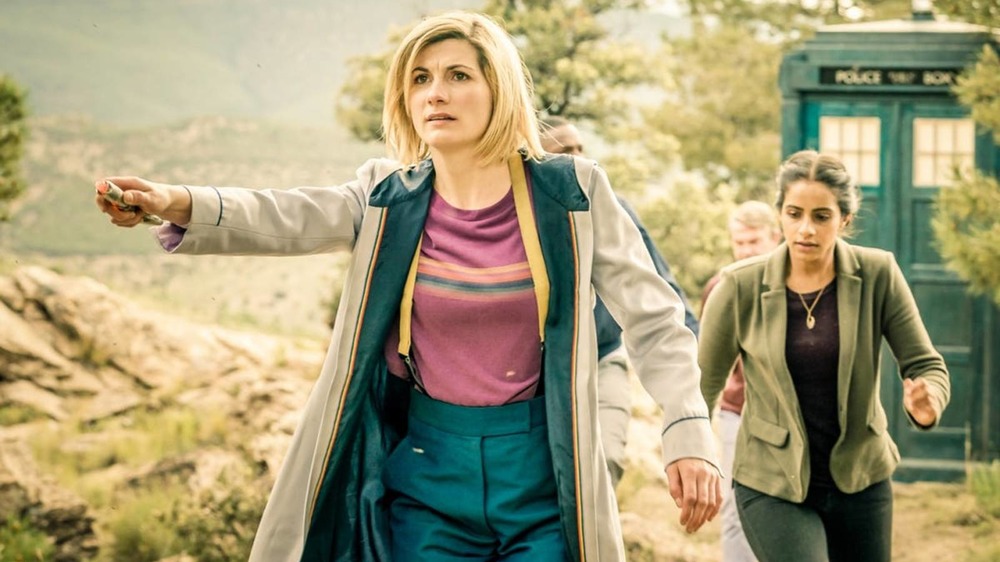 BBC One
In 2017, Jodie Whittaker made history by becoming the first female Doctor on the long-running British sci-fi series Doctor Who. While the titular Doctor had only been played by blokes up to that point, Whittaker broke the glass TARDIS and has since gone on to star in two seasons of the program, with her most recent episode airing back on March 1, 2020. Of course, something else monumental happened back in March of 2020 ...
The COVID-19 pandemic struck and completely upended the film and television industries. Movies that were set to come out over the summer were pushed back while productions on everything from Riverdale to The Falcon and the Winter Soldier had to go on hiatus. It's been rough going, but by all accounts, it appears as though studios have figured out what to do to protect workers and get back to some semblance of business. Filming has resumed on numerous projects, so hopefully 2021 won't be light on new projects. 
The best part of all of this for devoted Whovians? BBC One has announced that production has officially resumed on the next season of Doctor Who. Every life is a pile of good things and bad things, and this is very much a good thing in a year that desperately needs it. 

Doctor Who season 13 resumes production with a holiday special coming out soon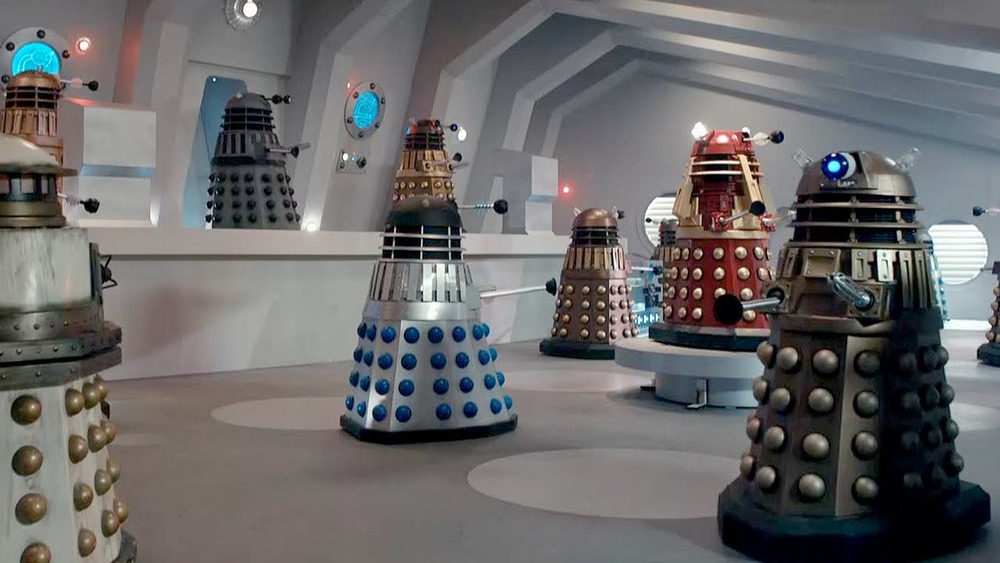 BBC One
A press release from BBC confirms that Doctor Who season 13 is officially underway. Naturally, the cast and crew will need to operate under guidelines set forth by the UK government to make sure everyone stays safe and healthy. This requires additional time and processes, and the press release states that the next season will consist of eight episodes as opposed to 11, as is the case with most Doctor Who seasons.
Showrunner Chris Chibnall expressed his gratitude at being able to get back to work by stating, "In this strangest of years, the Doctor Who production team have worked wonders to get the show back into production. We're thrilled to be back making the show." He goes on to assure fans, "The ambition, humor, fun and scares you expect from Doctor Who will all still be firmly in place. For everyone around the world, this is a challenging period –- but the Doctor never shirks from a challenge!"
Executive producer for BBC Studios, Matt Strevens, adds on, "We are so thrilled to have unlocked the TARDIS, dusted down the sonic and be able to start filming again for the next season of Doctor Who. The amazing production team, crew and cast have worked wonders to get us shooting again in these challenging times. It's going to be as fun-filled and action-packed as ever –- with plenty of surprises."
Fortunately, fans will be able to see another stupendous Doctor Who adventure sooner than they thought. Those terrifying Daleks are back in the upcoming holiday special, "Revolution of the Daleks." The season 12 finale saw the Doctor's fate left hanging in the balance after she was put away in the eternal prison. The Doctor's friends will have to find a way to combat these loathsome enemies without her around. 
Look for this special when it debuts sometime around the holiday season later this year, and stay tuned for more updates on season 13 of Doctor Who.