Why The Narrator Of The Liberator Sounds So Familiar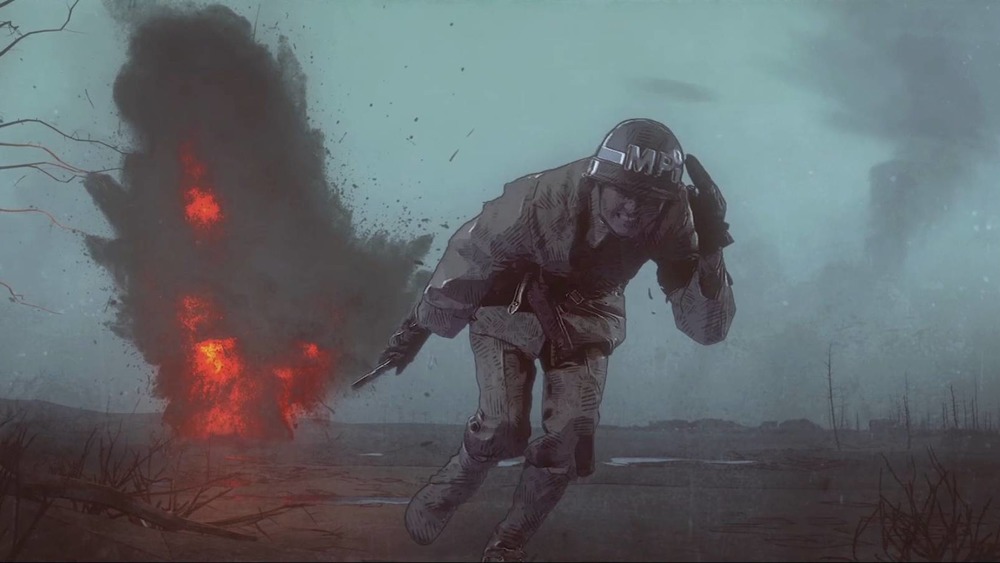 Netflix
November 11 marks Veterans Day, a holiday in which Americans honor military veterans of the United States Armed Forces. To commemorate the occasion in 2020, Netflix has released a four-part miniseries entitled The Liberator. 
The animated war drama is based on the Alex Kershaw book, The Liberator: One World War II Soldier's 500-Day Odyssey. It tells the true story of U.S. Army officer Felix Sparks as he leads a ragtag group of soldiers in the 157th Infantry Regiment during World War II. Together, they fight against the Allied forces occupying Italy for more than 500 days.
The series differentiates itself from some of the best war films of all time by being animated via Trioscope Enhanced Hybrid Animation, a process that combines live action with CGI. The series was written by Jeb Stuart and directed by Greg Jonkajtys. It also features voiceover work from Bradley James, Martin Sensmeier, and Jose Miguel Vasquez, as well as a narrator who opens the series by telling viewers what to expect and introducing us to the Thunderbirds. You may think you've heard that voice before, and you'd be correct. Turns out the series got a reality TV superstar to help tell the story of The Liberator.
The narrator of The Liberator is none other than Mike Rowe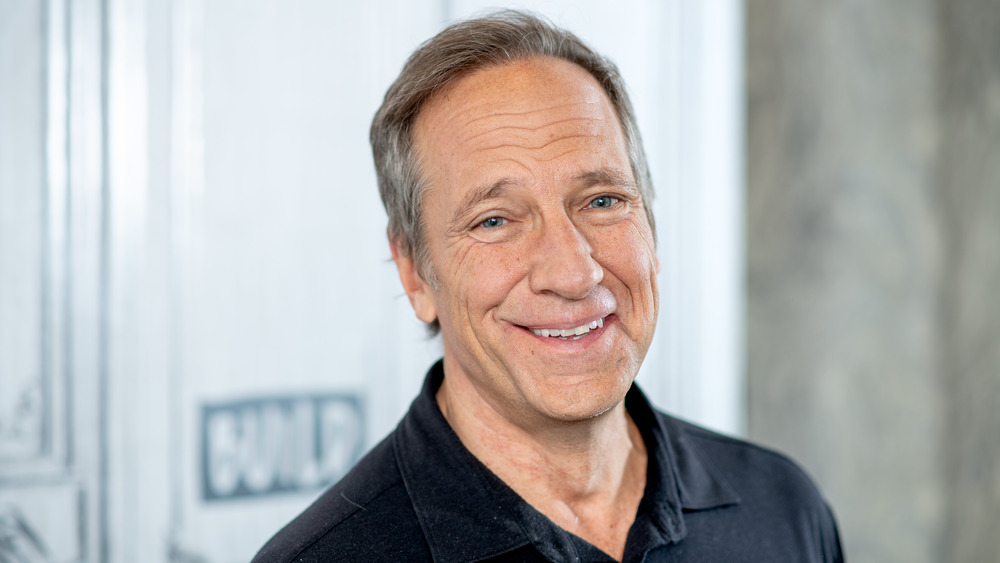 Roy Rochlin/Getty Images
As it turns out, the voice you hear on The Liberator is the host of Dirty Jobs, Returning the Favor, and Somebody's Gotta Do It: Mike Rowe. 
While he's been appearing on people's screens for the better part of two decades, he's also no stranger to voice work. He's narrated everything from Ghost Hunters to Deadliest Catch. Rowe has made a career of shining a spotlight on professions that don't always get the recognition they deserve, and if there's any job worth using his star power to highlight, it's defeating fascism. 
You can hear Rowe yourself by tuning into the first episode of The Liberator, "Why We Fight." He provides audiences with exposition about the diverse circumstances soldiers within the 157th Infantry Regiment came from. Right from the start, we're told exactly how these soldiers will be pushed to their limits as they trek through Nazi-occupied Europe. While his narration only lasts a little over a minute, it brings you into the world and forces you to prepare mentally for the atrocities of war you're about to witness. 
All four episodes of The Liberator are now available to watch on Netflix.