Sneaky Ways Disney World Gets You To Spend More Money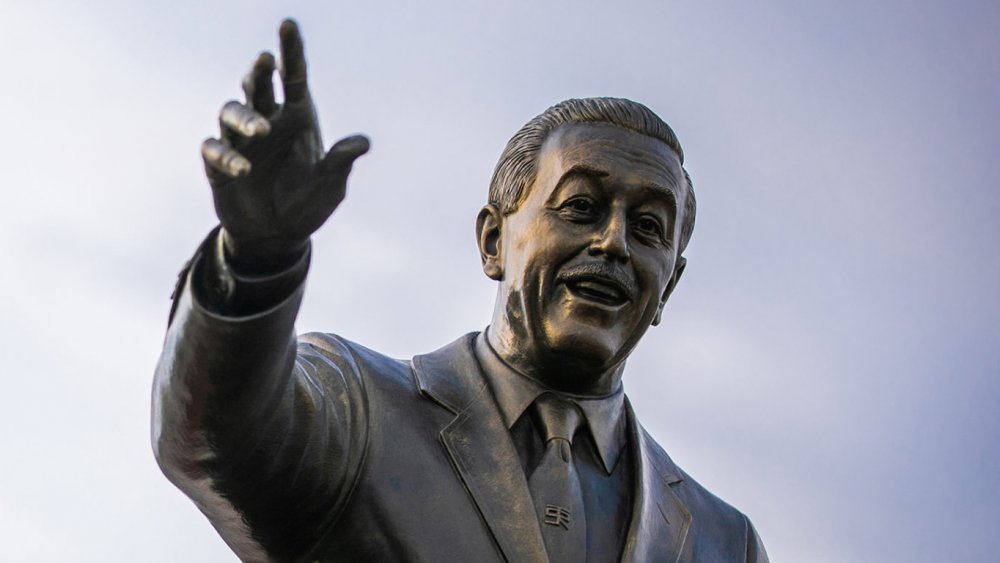 Handout/Getty Images
Planning a trip to Disney World is no small feat, and it comes at no small cost. While most people plan for the price of admission into the parks, what it'll cost to get to Orlando, and the price of lodging, there are many hidden costs that guests might not consider when preparing for their magical visit. Some of these prices are worth paying, given the convenience they provide. Some are unavoidable, if guests want to have certain experiences. But a whole lot go unnoticed — until the bills arrive. Savvy guests know that a little forethought helps enormously when budgeting for a Disney World trip, as does research. Whether you're looking for the biggest bang for your buck or just want to avoid overpaying for the next family vacation, we're here to give you a look at some of the sneakiest ways Disney World gets you to spend more money. 
You pay premium prices for on-resort perks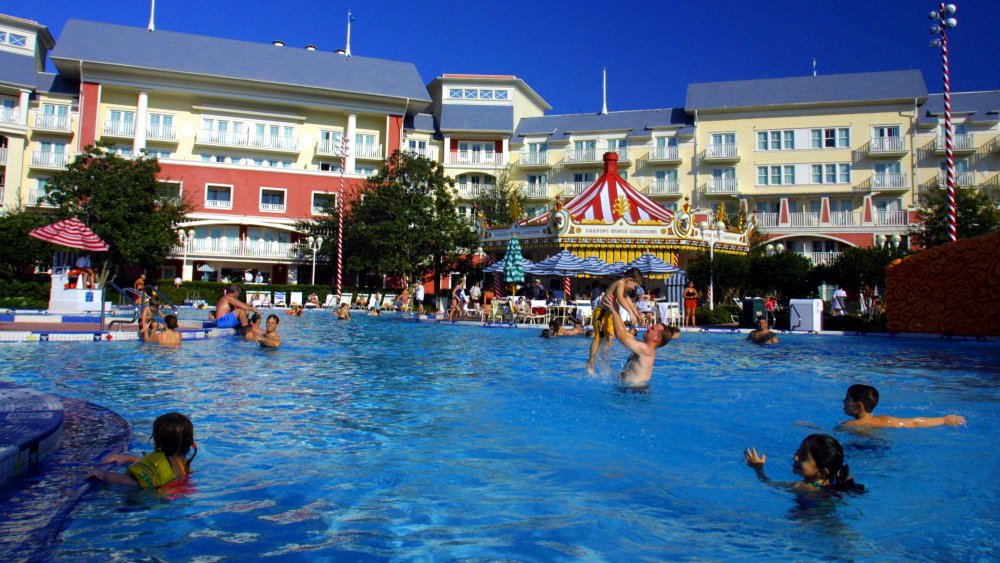 Joe Raedle/Getty Images
Staying at one of Disney World's many on-site hotels comes with some serious perks. Consider Disney's Extra Magic Hours, which allow resort guests to enjoy the parks before and after they open to the general public. Another perk of staying on-site is the ability to reserve one's place in line with FastPass+. Park visitors may reserve tickets to popular rides and shows up to 30 days in advance, but resort guests are able to choose their reservations up to 60 days in advance with FastPass+. Transportation is also a whole lot easier for those willing to stay on Disney property. If you're flying into Orlando, Disney will provide free transportation between Orlando International Airport and whichever on-site hotel you'll be staying at, as well as free transportation between your hotel and the theme parks.
Disney World's hotels are known for steep prices, however — these perks might be "complimentary," but they aren't free. However, clever guests will realize there are still ways to take advantage of these perks without completely draining their wallets. Some resort accommodations provide more bang for your buck than others, for example: The Grand Floridian is among the most expensive hotels, starting at nearly $600 a night, but budget-friendly accommodations such as the Art of Animation Resort cost hundreds less, while offering many of the same perks.
Disney's Dining Plans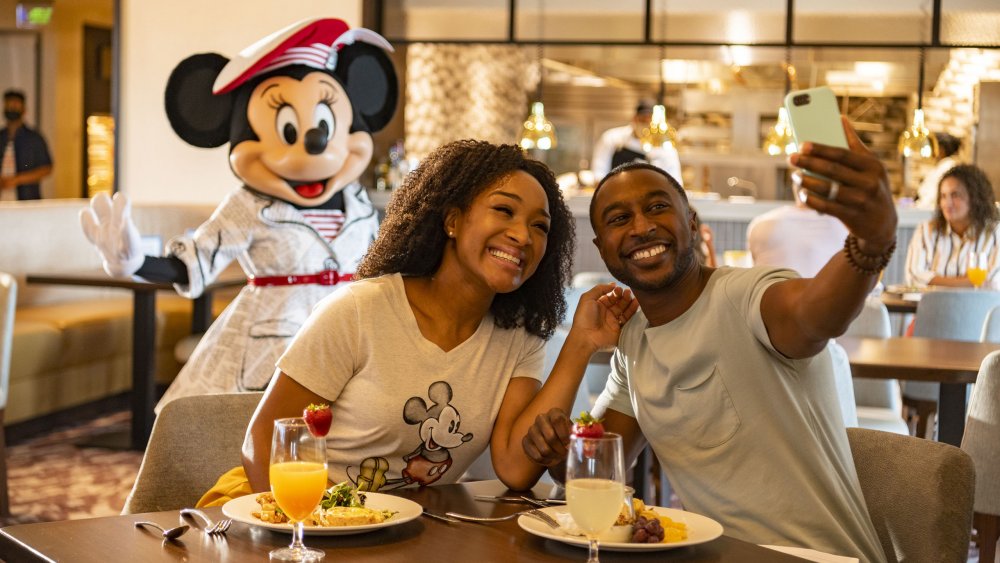 Handout/Getty Images
Often, the most stressful part of a visit to Disney World is figuring out where to eat. Disney's Dining Plans seem like the perfect solution for families looking to save money and time. However, unless you seek out the most expensive dishes at each meal, these dining plans might not offer the best bang for your buck. Moreover, families with picky eaters might even discover that their children's favorite meals cost less a la carte.
There are several tiers to these plans, the most expensive being the Deluxe Dining Plan. While this is marketed as the most flexible plan, with three table or quick service meals per day, taking full advantage of the table dining experience can eat up valuable hours better used visiting park attractions. Moreover, gratuity is not included in the cost of Disney's Dining Plans, but an 18% gratuity will automatically be added to the bill for parties of six or more. While it's no question that you should tip while dining at Disney's eating establishments, the added cost should be considered by guests contemplating use of a dining plan.
They bank on you always vacationing with Disney with their Vacation Club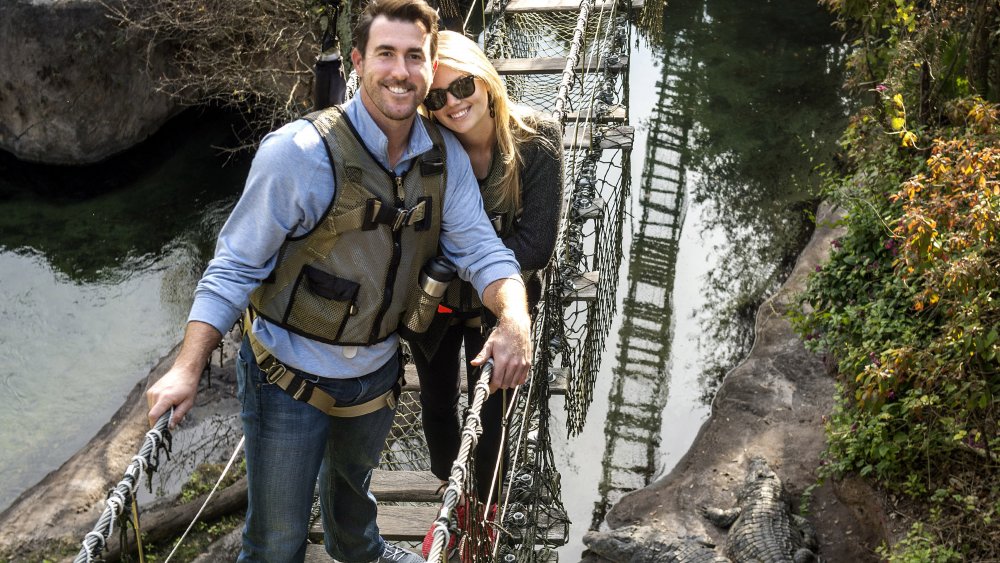 Handout/Getty Images
While strolling through the Disney World, you may see small stalls throughout the park advertising the Disney Vacation Club. This timeshare program, often referred to as DVC, sells vacation points that can be spent on stays at Disney destinations. The club also offers discounts on dining and retail purchases. It's definitely a good investment when it comes to Disney accommodations, but by buying points, you basically pledge to vacation nowhere that isn't a Disney property. Those who already know they like to spend their getaways with Mickey can get a lot out of a membership, but those less devoted to Disney destinations should think long and hard about joining.
Luckily, if you do decide the Vacation Club is worth the price, there are plenty of online resources that can help you get the most bang for your buck. For example, you can bank points from previous year to help pay for more extravagant stays, or even rent your points to a third party if you're unable to use them for your own vacation. And even if you're on the fence about joining, it's worth talking to the club's representatives when you see them. They are known to hand out extra FastPasses to people patient enough to participate in a Vacation Club tour — and you get to see the property in person before you make your decision.
Please exit through the gift shop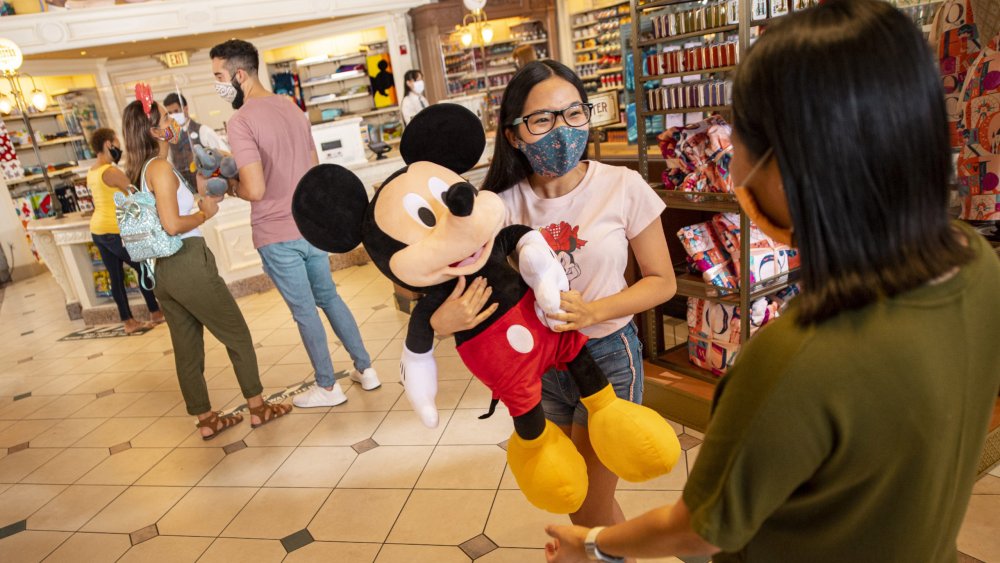 Handout/Getty Images
It's no exaggeration to say that nearly every Disney World attraction ends with a walk through a gift shop. There are literally hundreds of shops within Disney World, offering everything from ride-specific apparel to more generic Disney merchandise like Mickey hats and headbands. While kids and souvenir searchers will delight in the many offerings presented, the omnipresence of these gift shops can be stressful for visitors trying to stick to a budget. And for parents, it can be hard to dissuade kids from wanting plush toys and action figures when they're constantly surrounded by them. Some Disney experiences even require a purchase: Building a lightsaber at Savi's Workshop can set you back $200.
There's little harm in purchasing smaller items such as pins or holiday ornaments, but it does add up after a few days of park hopping and shopping. One tip can seriously curb spending with little ones, however: Putting a designated amount onto gift cards for each child as their spending money for the day. It teaches kids how to budget, and saves parents from an unwelcome surprise when they check their credit card statement after vacation.
The appeal of preferred parking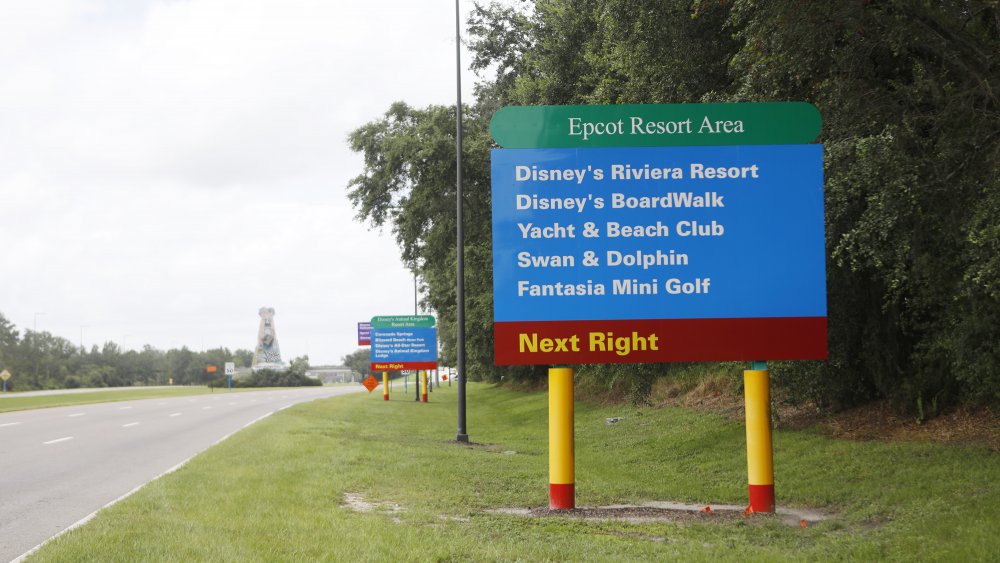 Octavio Jones/Getty Images
Parking is a cost guests may not consider when booking a trip to Disney World. Standard parking at the park will cost you $25 per day, although that fee can be waived when you stay at a Disney Resort or with certain Annual Pass plans. Disney usually provides tram transportation from the parking lots to the parks, but for those wanting even easier access, there's also the option of preferred parking starting at $45 a day. That extra $20 bucks is pretty steep, but the promise of closer (and faster) access to the parks is enticing to those trying to enter at opening, or quickly hop onto the park's WiFi to grab a coveted attraction reservation. Preferred parking is also ideal for those looking to beat the Floridian heat: Walking across Disney World itself, with its many air conditioners and water misters, is a whole lot easier than walking across the exposed plain of asphalt one needs to cross to get there, sans preferred parking. Ultimately, the choice is up to you — just think hard about how easily you sunburn, and where else you might use that cash.
Memories that last forever (and photos that cost a fortune)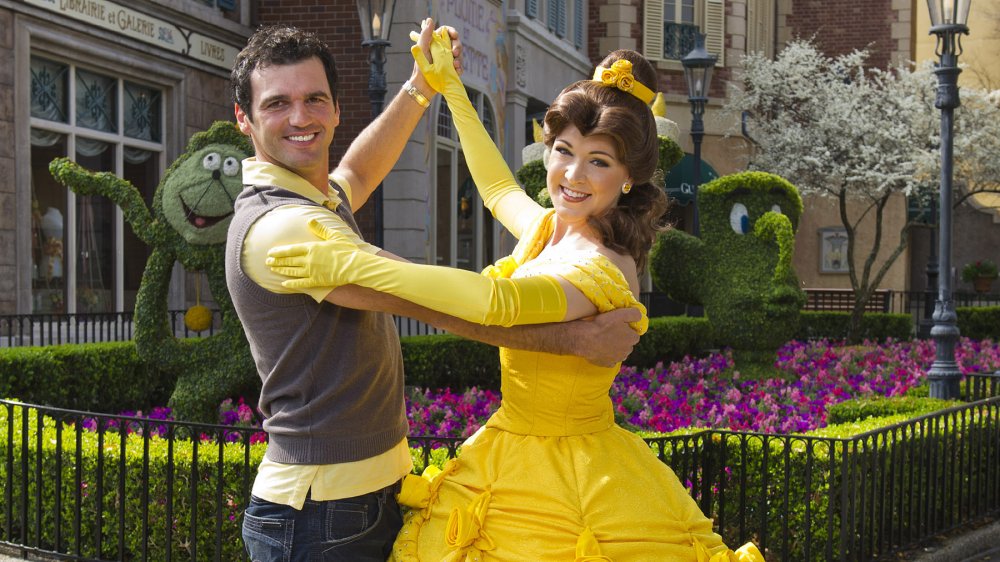 Handout/Getty Images
Why go to Disney World if not to collect priceless memories? If you choose to collect photos of those memories, however, you'll have to pay a pretty penny to download them from PhotoPass.
There are many opportunities to get amazing photos taken at Disney World. Several rides take photos during dramatic drops, and Disney photographers are often posted at iconic locations or alongside costumed characters, ready to snap away. Disney's PhotoPass service allows you to select which photos you'd like to keep and download. PhotoPass also offers a more inclusive Memory Maker package, which allows you to download all of your PhotoPass photos for either one specific day or your entire vacation.
Sounds handy, right? True enough — but those snapshots will set you back in a major way. One day of Memory Maker photos costs $69, while purchasing all of your vacation's photos costs $200. There are a few workarounds and discounts that can help you get your photos for less, but if you already have nice portraits of your family or are happy with your own shots of the trip, it might not be worth the hefty investment.
All of the limited edition merchandise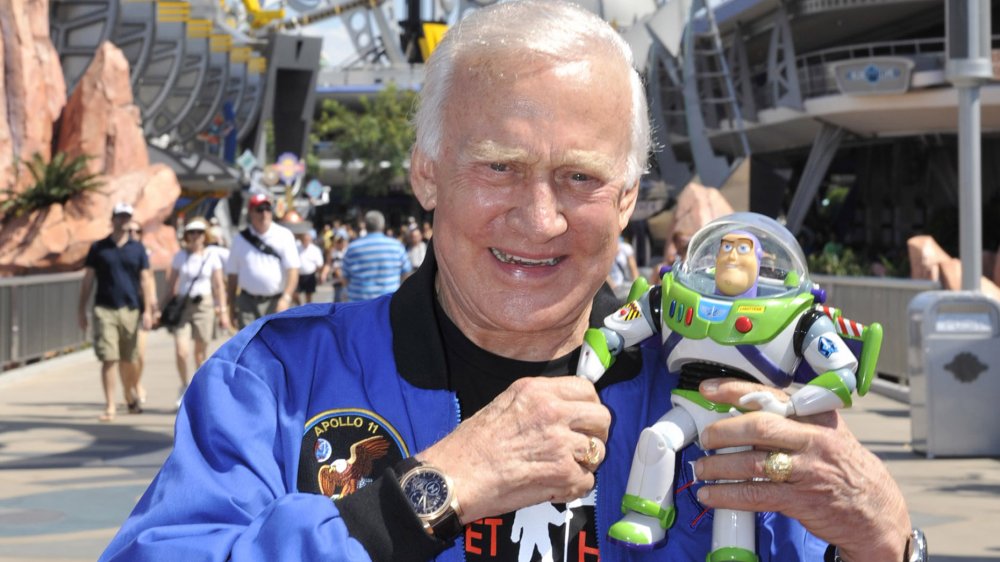 Handout/Getty Images
Each year, Disney World releases exclusive new merchandise. Uniquely designed trinkets are made available, and larger anniversaries and holidays are commemorated with entire lines of themed products. In this way, Disney incentivizes guests to make purchases that correspond with their particular visit: A generic shirt is nice enough, but one with the year on it will remind a family of their specific visit forever. This also incentivizes collecting annual merchandise, as visitors might want to purchase multiple editions of the same mug or shirt for their varying designs.
While these yearly designs can be cute, purchasing more generic merchandise is a whole lot more frugal. You might want to make an exception for a landmark year (Disney World's 50th anniversary, for example, in 2021), or if you're commemorating your own personal milestone. Sets of ears that look like graduation caps are especially endearing.
If you're really torn over a particular item, it's a good idea to see if it's also available online. If it is, you can sleep on the purchase and decide to order it when you're not entirely caught up in the Disney magic. If the item is part of a very limited run, it could also have significant resale value in the future, if you feel like playing the long game.
Gotta collect them all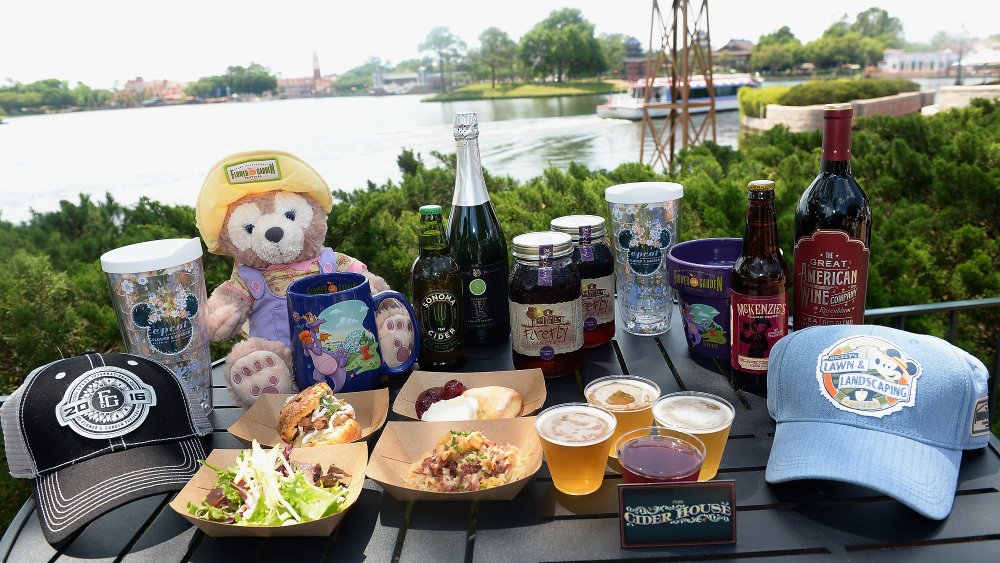 Gustavo Caballero/Getty Images
One of the most recognizable collecting experiences for Disney World veterans is the Epcot Passport. As visitors hop between countries within the World Showcase, kids can collect stamps and other fun surprises by showing their passport to Cast Members within each country pavilion. Another beloved experience is "Drinking Around the World." While not officially sanctioned by Disney, this challenge involves imbibing an alcoholic beverage at each of the 11 World Showcase pavilions during the 10 hours that section of the park is open. This particular challenge is obviously only for patrons ages 21 and up, and definitely not for the faint of heart. Disney officially hosts similar activities that encourage visiting multiple stations, including the Holiday Cookie Stroll.
All of these activities make visiting different sections of the theme parks more interactive and challenging, but they also drive up the cost of your trip. Drinking Around the World can set you back upwards of $100, depending on which drinks you choose, and the Holiday Cookie Stroll is usually priced at about $2.50 a cookie. The appeal of these challenges is real, but it's worth thinking hard about whether or not you'll enjoy them enough to swallow the cost — and all those cookies and drinks.
Magic bands make it even easier to spend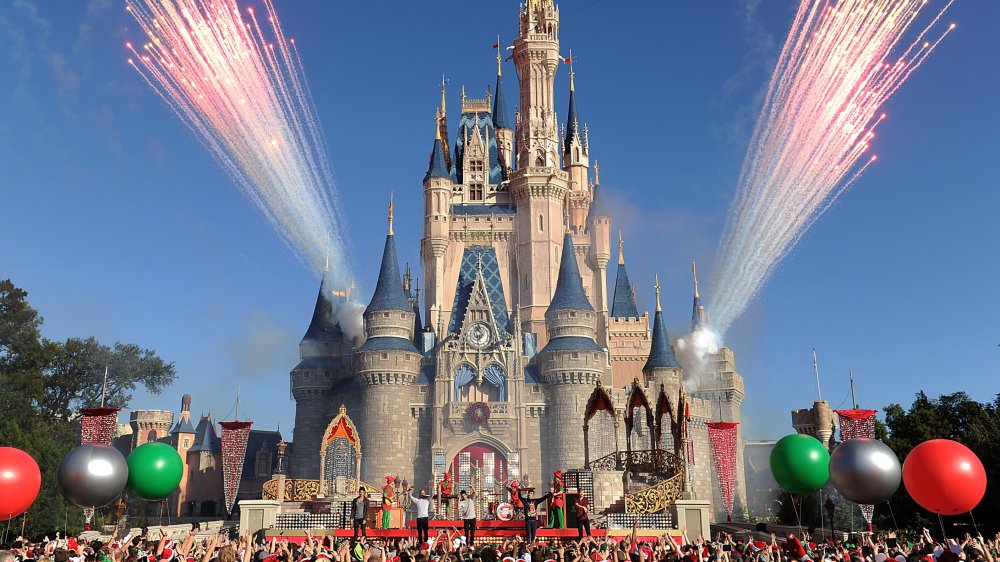 Handout/Getty Images
If you've visited Disney World since 2013, you've probably seen (or used) a Magic Band. These watch-like accessories use RFID technology to create a seamless experience for everything from dining to collecting photos during your stay at Disney World. Annual Passholders and park guests receive complimentary Magic Bands, which can be reused for later vacations, while other park guests can purchase a Magic Band starting at $15.
If you're staying at the park, your Magic Band acts as your room key, as well as a payment option within the resort. Similar to using tap-to-pay methods on smart watches, you can easily use your Magic Band to pay for snacks or merchandise without taking out your wallet. However, by not using cash or a card to make purchases, it's easy to become detached from the amount of money you're spending. Parents might even unknowingly send their kids on a shopping spree, if the little ones' Magic Bands are linked to payment options.
If you're not too worried about going overboard on spending, using the Magic Band payment system is convenient and safe — you have to type in a PIN to confirm purchases — and a lot easier to cancel and replace than an actual credit card. For families and parties trying to stick to a strict budget, however, it's better to use pre-loaded gift cards or allotted amounts of cash for each day.
They expect you to come unprepared
Disney World anticipates guests will skimp on certain weather-related essentials. As a result, those items are sold at a premium within the parks, when you'll need them most. Water is necessary during Florida's hottest months, when dehydration can seriously derail a vacation and endanger one's health. Well-prepped visitors will bring their own bottles of water or hydration packs, which can be filled with free cups of ice water at Disney's quick-service restaurants. If you forget to bring water or just need an extra bottle in a pinch, however, it'll cost you at least $3 a bottle in the parks. Rain is another huge factor in a visitor's trip to Disney World, though many don't plan for it. Disney, of course, sells everything one could need to be comfortable, including rain ponchos, jackets, and umbrellas. While these items are useful and even cute, their high price tags are definitely enough reason to check the forecast and bring a jacket, just in case.
Boozy drinks lower your inhibitions to spend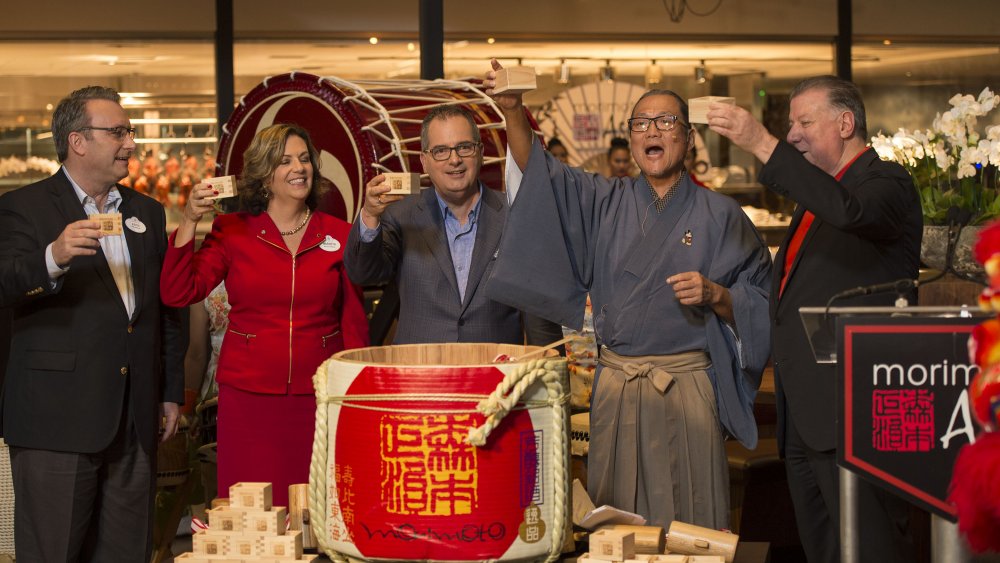 Handout/Getty Images
Disney World isn't just for kids. While Walt Disney himself wanted his theme parks to remain dry, more and more opportunities to drink within the resort have been added over the years. Some Disney parks have offered alcohol nearly from their inception, but the Magic Kingdom never had — until the introduction of booze to the Be Our Guest restaurant menu in 2012. Drinking itself is now part of the fun of visiting Disney World as an adult, with dedicated guides on where to find the best drinks throughout the parks available online.
The prices of the drinks themselves tend to be pretty reasonable, all things considered: A beer will cost you about $10, and cocktails start at around $13. But the price of a full day of drinking adds up, and it can lower your inhibitions towards purchasing other merchandise within the park. It is, after all, a lot easier to forget your budget when you're tipsy, especially when an adorable Baby Yoda plush is calling your name.
Almost everything is a collectible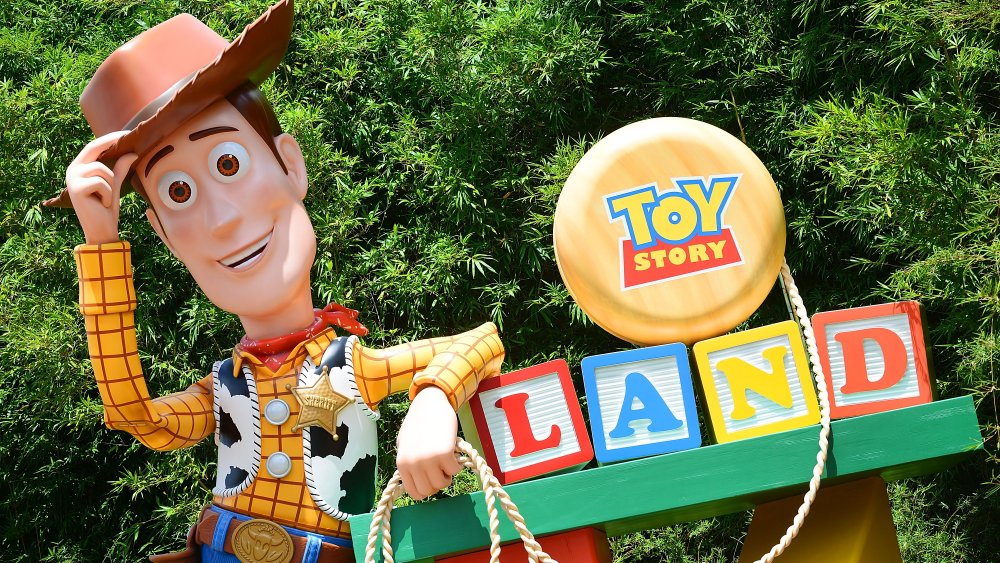 Gerardo Mora/Getty Images
Disney World's most famous collectibles are the enamel pins donned by Cast Members and fans alike. You can purchase pins of your favorite characters at the parks or online, and can trade with other avid collectors and Cast Members. Most pins are easy to come by and don't cost much, but rare ones can be worth thousands of dollars on the resell market. Figurines are another staple of Disney World merchandise: Specialty lines, like Disney's Vinylmations and Funko Pop! figures, have devoted followings. Some people collect just for fun, while others take their collection seriously, and even turn a profit from it.
Most of the collectibles you'll see in Disney World are just standard items, nothing that'll sell for hundreds of dollars on eBay. But for many guests, those items are enough to get hooked on collecting. Over time, a $12 pin or vinyl figure here and there can turn into a hobby someone might pour hundreds of dollars into. Think carefully when approaching those adorable pin and figure displays — that way lies obsession, and a very empty wallet.
They selectively market vacation packages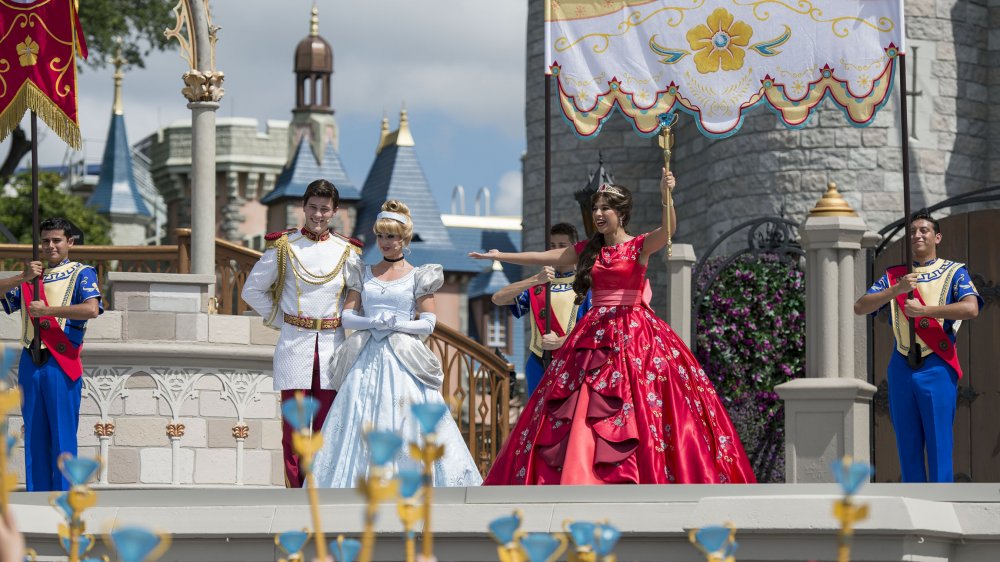 Handout/Getty Images
Disney World markets all sorts of all-inclusive plans, which aim to make things more convenient for park guests. But not all deals are created equal. Some packages, like the Dining Plan, might seem cost-effective at first glance, but actually cost more money in the long run. Lodging packages that bundle accommodation with park tickets might be advertised for a 5 night stay, but actually have a 3 night minimum that's not advertised. Similarly, ticket prices for the theme parks decrease as you increase the days of your stay, which sneakily gets you to commit to more days of enjoying (and spending) within the parks.
Before you plan a Disney vacation with a bundle or package offering, it's best to do research first to see whether an a la carte option would be better suited to your needs. If you only want one nice photo in front of the castle, you shouldn't pay for the inclusive Memory Maker package, and if you only really want to visit one park, booking a longer stay isn't worth the discount on park admission.
Park Hopper tickets capitalize on visitors' FOMO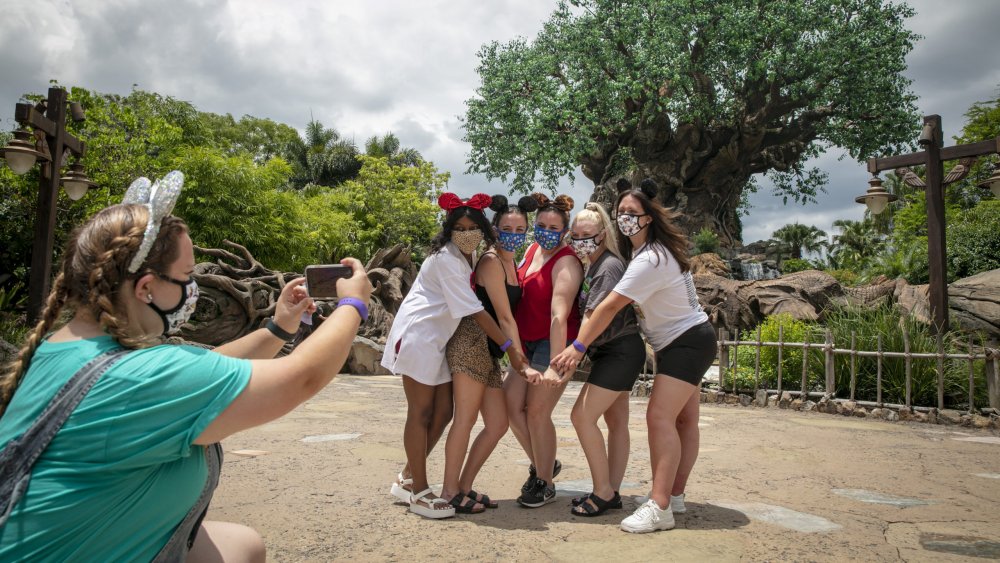 Handout/Getty Images
Park Hopper tickets allow guests to visit multiple Disney parks within the same day. Disney World experts optimize their trips by using a combination of Park Hopper tickets and FastPasses, which allows for more opportunities to be packed in per day. Some visitors might take time to recharge at their hotel after a morning at one park then hop to another in the evening for fireworks, while others might attempt to marathon as many roller coasters as possible.
However, the Park Hopper ticket add-on will cost you $65 to 85, depending on the duration of your visit, and "hopping" between the parks isn't as simple as it seems. While super-ambitious visitors may be able to tackle major attractions in two parks in a single day, most people are likely to be worn out by visiting a single area. Shuttling back and forth between parks can be a hassle as well, and all the more trying if one of Florida's famously sudden thunderstorms flares up. Paying for Park Hopper tickets can end up being a waste for parents especially, as small kids might become too tired or cranky to trek across multiple parks in one day.