The Tiny Detail That Once Stopped Production On The Office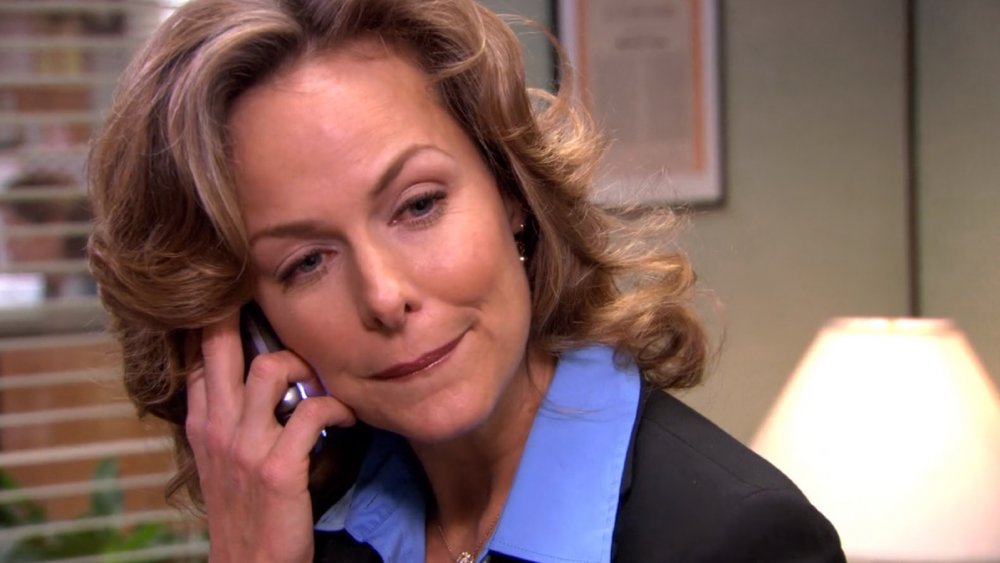 Netflix
The Office is known for its unique blend of slapstick comedy and true-to-life portrayals of the sometimes-outlandish dynamics of an office environment. Following its premiere in 2005, the show, which is an American remake of a well-loved British gem, catapulted to fame and attracted widespread critical acclaim until its end in 2013, which came after nine seasons on the air.
Throughout the years, the show has been praised for everything from its quirky brand of purposely-cringey humor to its iconic, unforgettable characters, but you can't talk about what makes The Office great without getting into the insane amount of detail that went into every part of it. As actress Jenna Fischer (who portrayed reception Pam Beesley) revealed during a 2008 interview, she kept a mental list of facts about Pam that perhaps did not come into play during the show but did inform her portrayal of the character. Show creator Greg Daniels also had a similar devotion to detail, to the point where he once stopped production to change a character's nail polish color in order to keep the scene immersive.
Production on The Office was once stopped due to Jan's nail polish color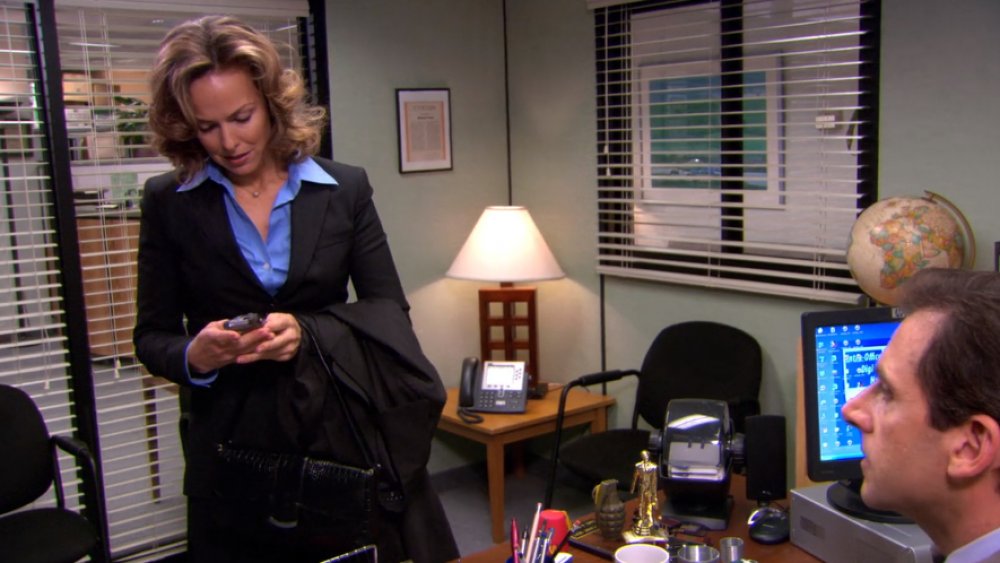 Netflix
During a recent episode of their Office-centered podcast Office Ladies, Fischer and co-star Angela Kinsey (who portrayed cat lover Angela Martin on the show) spoke about what happened behind the scenes of the season three episode, "Women's Appreciation." In one scene, Daniels actually halted filming to have Melora Hardin (Jan Levinson) change her nail polish color to something that would better suit her character, a move both Fischer and Kinsey praised.
"When they started shooting the scene, Melora had on dark-colored nail polish, and Greg stopped the scene because he didn't think that it fit her character and he had them change it," Fischer explained, adding that those on set were impressed by "his attention to detail, that everything mattered, the smallest details mattered."
"And I can imagine, if that nail polish was distracting to Greg, it might be distracting to an audience member and it would take you out of the scene and being in this scene with these two characters was so important," Fischer continued.
"That would have been weird to me to see Jan with dark nail polish," Kinsey added. "I would have been thrown by that."
Halting production just to make sure a character's nail polish is perfect? Now that's dedication.