The Sci-Fi Series That Gives Altered Carbon Fans Renewal Hopes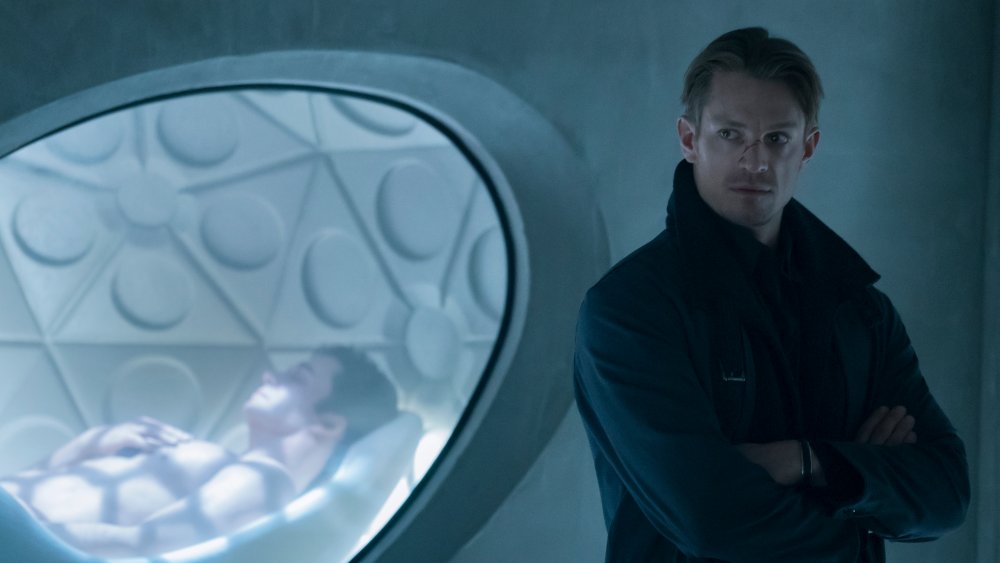 Netflix
Netflix may have cancelled the sci-fi drama Altered Carbon in August, but if fans of the show know anything, it's that death doesn't always have to be permanent.
Based on a series of cyberpunk novels by the British author Richard K. Morgan, Altered Carbon tells the story of ex-soldier Takeshi Kovacs, who's awakened after more than 200 years in stasis and tasked with solving the murder of the wealthy Laurens Bancroft in a world where it's commonplace to transfer consciousnesses between bodies, an action known as resleeving. The first season starred Joel Kinnaman as Kovacs, while the second moved Kovacs into a sleeve that looked just like Anthony Mackie. There was also an anime movie, Altered Carbon: Resleeved, released in March, which, in light of Netflix's grim announcement, would seem to be the last fans will get to see of the franchise.
Appropriately enough considering the source material, some fans are now thinking they might be able to find a new sleeve for the series by following the model of another once-cancelled sci-fi series: Amazon's The Expanse.
How did The Expanse escape cancellation?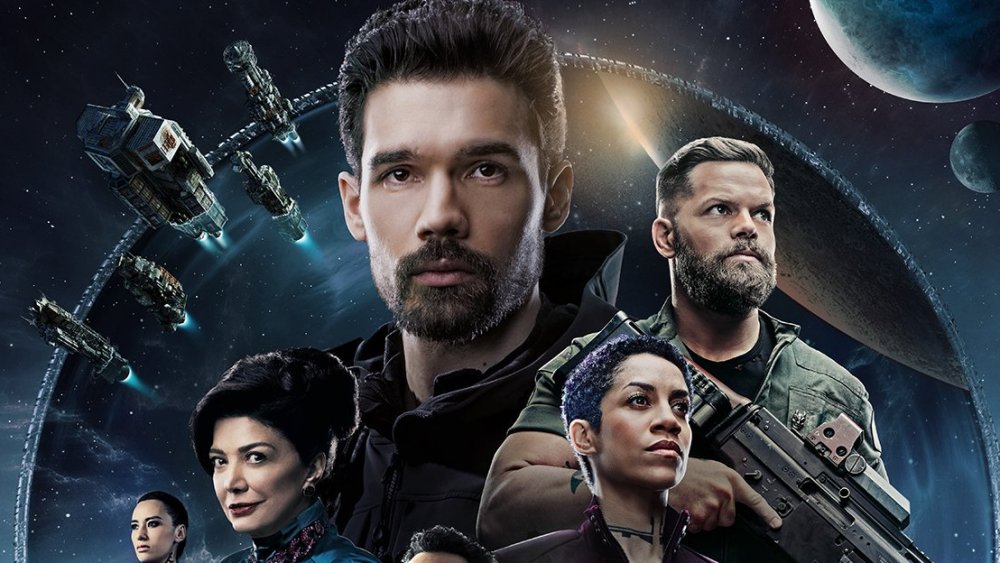 Amazon Studios
After seeing their favorite show cancelled by Syfy in 2018, fans of the space adventure series The Expanse gathered more than 100,000 signatures on a petition and lobbied both Netflix and Amazon to pick up the show and continue telling its story. They even crowdfunded the money to fly a plane with a banner reading "#SaveTheExpanse" over Amazon Studios.
A little more than two weeks later, Expanse series superfan Jeff Bezos announced that Amazon was picking up the show at the International Space Development Conference. The fourth season debuted on Amazon Prime last year. 
Not all fans agree that it's a good idea to save Altered Carbon, however. Some who were disappointed by the show's second season don't necessarily want to see it come back with the same creative team.
"It's a shame, but not a surprise after the disappointment that was S2," writes u/Swarovsky. It had so much potential ... and yet if the best things they could come up with was that, let it rest in peace. AC will always be S1 and that's it."
"Let it die," wrote u/mag0ne. "They can never take the books from us."
Some commenters like u/DextTG think a reboot could work if it also reworked season 2 to make a continuation worth telling. "Why don't they just pick up from where season 1 left off and continue from there but better? ... can't we just like,, load save?? [sic]"
Ultimately, it may all just come to down to whether or not Jeff Bezos likes Richard Morgan as much as Expanse author James S.A. Corey. In the meantime, season 5 of The Expanse is scheduled to premiere on Amazon December 16, 2020.