Why The Witches Remake Is Getting Major Backlash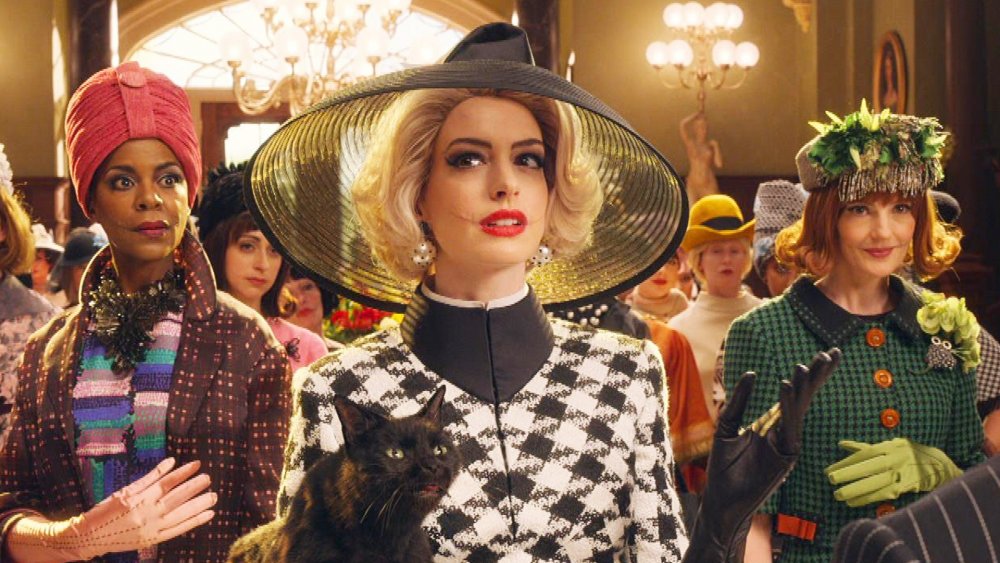 Warner Bros.
The latest adaptation of The Witches is facing a pretty big backlash.
Robert Zemeckis' take on Roald Dahl's classic children's book, which stars Anne Hathaway, Octavia Spencer, and Stanley Tucci, among others, hit HBO Max on October 22, 2020. The story of an insidious group of witches who disguise themselves as human women to lure unsuspecting children into their trap and turn them into mice, The Witches is a classic — and it's been adapted before. You might remember Nicolas Roeg's 1990 adaptation, led by Anjelica Huston, which served as the first big screen adaptation of Dahl's novel.
Unfortunately, the latest iteration of The Witches has stirred up controversy over Hathaway's character, the Grand Witch, who serves as the film's main antagonist. In the film, Hathaway's Grand Witch is typically seen wearing gloves to mask her hands, which turns out to be a huge plot point; however, this depiction has caused issues amongst disability advocates. Here's why The Witches remake is getting major backlash, and why its parent studio, Warner Bros., has since apologized.
Anne Hathaway's character in The Witches has created controversy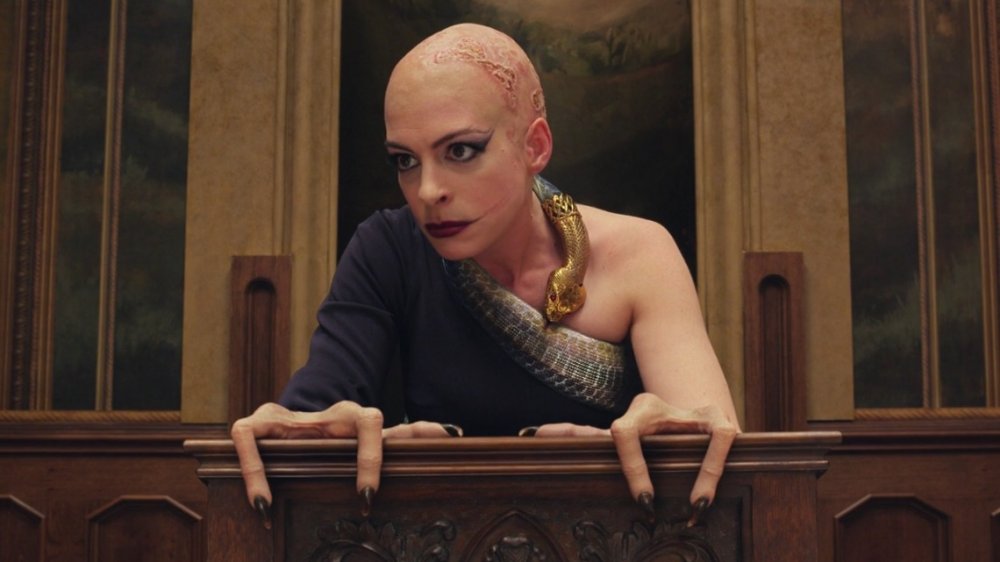 Warner Bros.
In the film, Hathaway's Grand Witch often wears gloves to hide the fact that both of her hands only have two fingers, a feature which would identify her as a witch. However, according to a report by Variety, disability advocates have risen up to note that the character appears to have a real-life limb abnormality known as Ectrodactyly, which is referred to as "split hand." As these advocates point out, a villain with this real-life disability could paint people with Ectrodactyly as evil or bad, an outcome the filmmakers likely never intended.
Paralympic athlete Amy Marren told Variety that she was "disappointed" in the film, wondering if there "was there much thought given as to how this representation of limb differences would [affect] the limb difference community." Marren continued, "It's upsetting to something that makes a person different being represented as something scary. Yes, I am fully aware that this is a film, and these are Witches. But Witches are essentially monsters. My fear is that children will watch this film, unaware that it massively exaggerates the Roald Dahl original and that limbs differences begin to be feared." The official Twitter account for the Paralympics backed Marren, Tweeting, "Limb difference is not scary. Differences should be celebrated and disability has to be normalised," alongside a picture of Hathaway's character. Marren and the Paralympics, among others, have adopted the hashtag #NotAWitch for their cause.
Meanwhile, RespectAbility, a disability advocacy group, has spoken out as well. "The decision to make this witch look scarier by having a limb difference — which was not an original part of the plot — has real life consequences," said Lauren Appelbaum, one of the organization's advocates. "Unfortunately, this representation in The Witches teaches kids that limb differences are hideous or something to be afraid of. What type of message does this send to children with limb differences?"
Warner Bros. has issued an apology over The Witches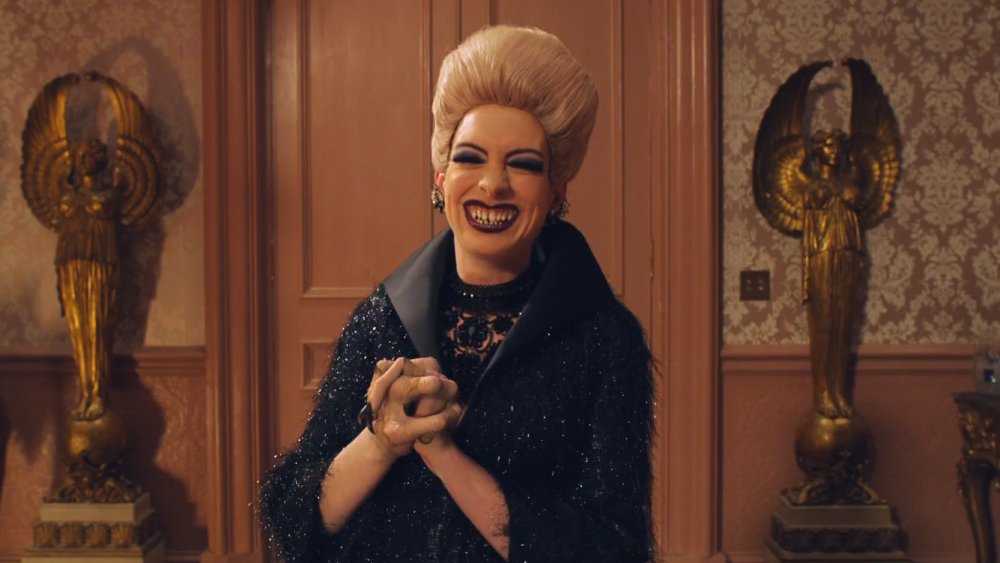 Warner Bros.
In response to this outcry, Warner Bros., the studio behind Zemeckis' latest film, has issued an apology to disability advocates who have spoken out against the Grand Witch's portrayal in the movie.
Variety obtained Warner Bros.' statement, which acknowledges that the studio never intended to upset those afflicted with Ectrodactyly. After saying that they were "deeply saddened to learn that our depiction of the fictional characters in The Witches could upset people with disabilities," Warner Bros. continued their explanation. "In adapting the original story, we worked with designers and artists to come up with a new interpretation of the cat-like claws that are described in the book," the statement said. "It was never the intention for viewers to feel that the fantastical, non-human creatures were meant to represent them. This film is about the power of kindness and friendship. It is our hope that families and children can enjoy the film and embrace this empowering, love-filled theme."
If you want to check out The Witches for yourself, the film is streaming on HBO Max now.