Titans Season 3 Gives An Iconic Hero A Drastic New Look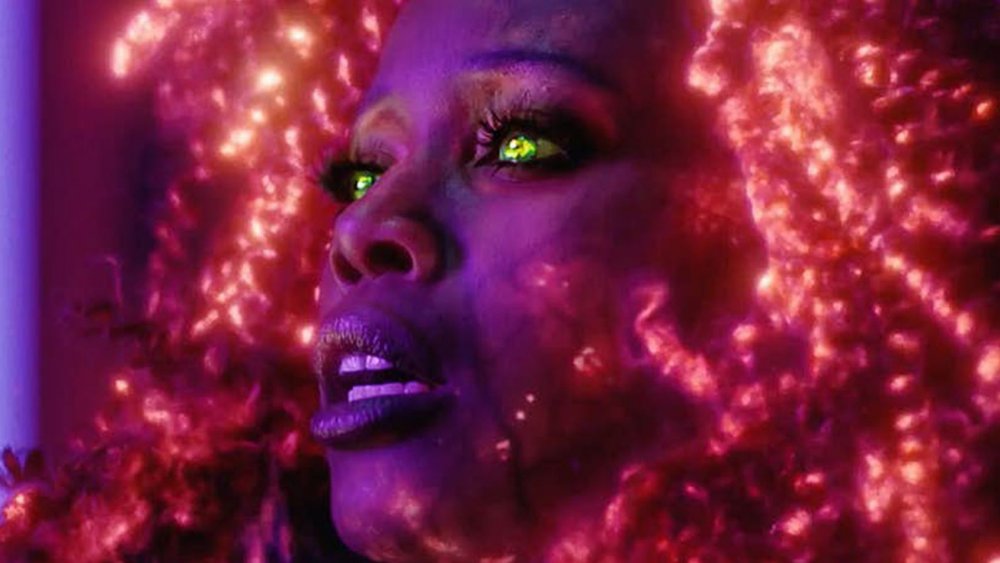 DC Universe
Teen Titans has been one of the most popular super groups in recent memory. The team-up of teenage superheroes (some of whom have some weird real-life origin stories) has received two animated series on Cartoon Network (Teen Titans and Teen Titans Go!), as well as a live-action show developed by Greg Berlanti, Geoff Johns, and Akiva Goldsman that follows a grittier version of the young heroes led by Dick Grayson a.k.a. Robin (Brenton Thwaites). He's joined by the likes of Starlight (Anna Diop), Raven (Teagan Croft), Beast Boy (Ryan Potter), Wonder Girl (Conor Leslie), and Jason Todd a.k.a. Red Hood (Curran Walters). Together, they go up against the likes of Trigon (Seamus Dever) and Deathstroke (Esai Morales) to protect the world from utter destruction. 
While everyone in the main cast gets ample character development, Starfire is of particular interest. She's a warrior princess from the planet Tamaran whose real name is Koriand'r. While her original mission was to kill Raven, she unintentionally becomes friends with her and saves her life. Season 2 saw Starfire delve deeper into her alien origins, and while we don't know where the show will take her in season 3, we at least have an idea of what she'll look like for at least a little bit of the upcoming storyline thanks to a recent photo posted by cinematographer Boris Mojsovski on Instagram. 
Anna Diop has a darker look for Starfire on Titans season 3
Starfire has an incredibly distinct look on the show, complete with purple outfit and bright red hair. The recent photo suggests Starfire will go through some turmoil judging by her darker outfit, makeup, and hair. Mojsovski accompanied the image with the following message: "All right you crazy people — finally here is a picture of our lovely and talented Anna."
The new look suggests where her character could go in season 3. Last season introduced us to Starfire's sister, Blackfire (Damaris Lewis). In season 2, she usurped the throne on Tamaran and put out a hit on Starfire, who's been hanging out on Earth. While Lewis only had a handful of appearances last season, she's been promoted to a series regular for next year. It's possible she could be the big bad of the season, going toe-to-toe with the rest of the Titans, and with this darker look, which is more akin to something Blackfire would wear. It's possible Starfire could have her allegiances called into question, but this is only speculation. 
Titans was one of the many productions that had to be delayed in the midst of the COVID-19 pandemic, but with this photo, it's clear that things are back on track. Stay tuned for details about when you can expect season 3 of Titans to drop on its new home: HBO Max.