One Of Tim Curry's Most Important Movies Was A Total Box Office Flop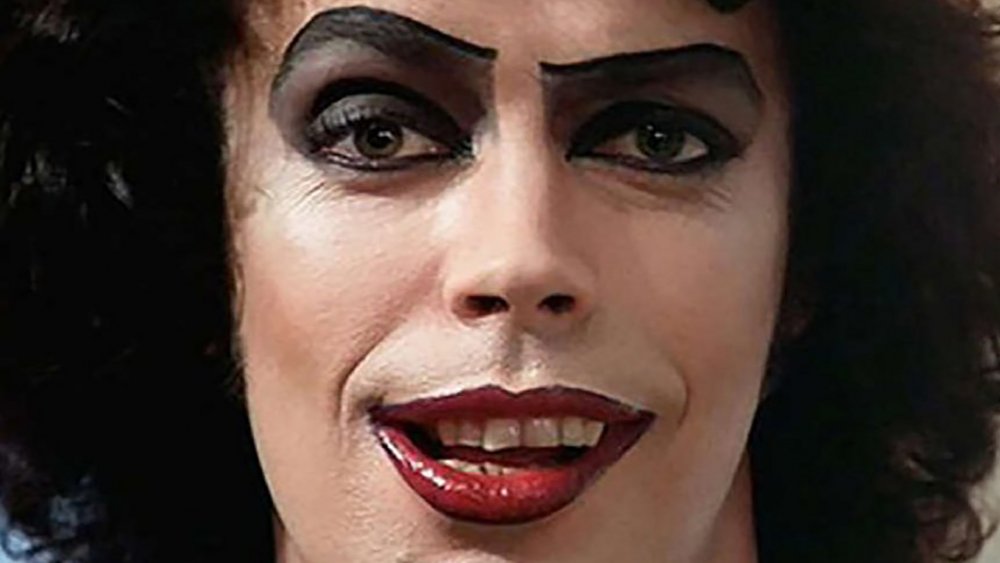 20th Century Studios
It's strange to think, but some of the most iconic films of all time faced audiences just not showing up. Classics like It's a Wonderful Life, The Shawshank Redemption, The Wizard of Oz, and Citizen Kane were all box-office let downs. And the film that made so many fans fall in love with actor Tim Curry was yet another of those notorious flops.
Though The Rocky Horror Picture Show is now a cult classic, so popular that celebrities and politicians are covering "Time Warp" as a way to get out the vote, when it was released in 1975 it didn't make much of a dent with either critics or moviegoers. The film, based on a 1973 musical stage production called The Rocky Horror Show, earned a meager $21,245 in its opening weekend.
Reviews gave people little reason to turn up at the time. "The San Francisco Chronicle said the film was 'lacking both charm and dramatic impact,' and Newsweek called it 'tasteless, plotless and pointless,'" according to the Daily Gazette.
How The Rocky Horror Picture Show and Tim Curry were saved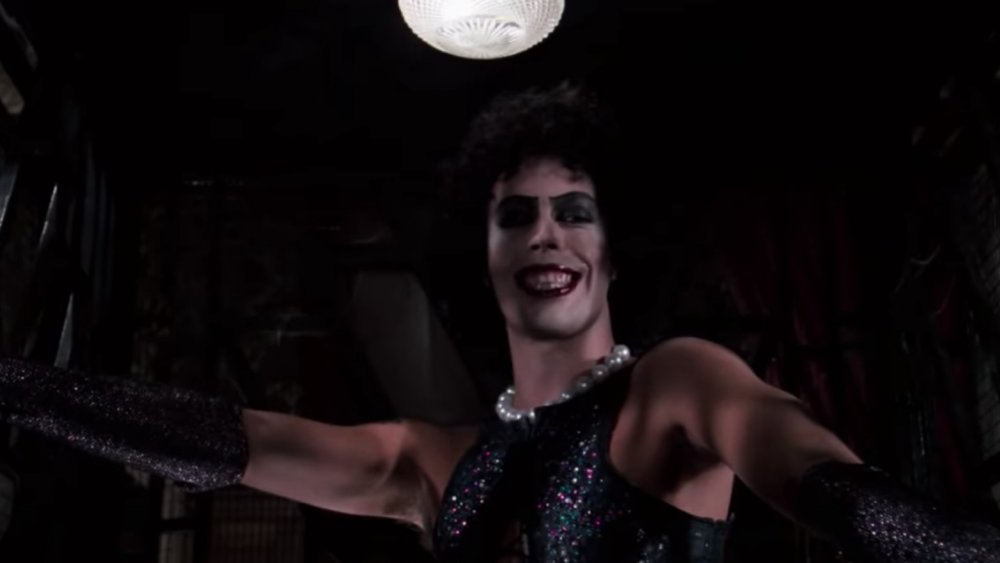 20th Century Studios
Of course, Rocky Horror refused to die. According to the New York Post, a Fox distribution executive named Tim Deegan noticed the film garnered a lot of repeat business at one Los Angeles theater. Deegan anticipated the film could be a cult hit. He was right, as confirmed when the film started its run as the midnight movie at Greenwich Village's Waverly Theater (now the IFC Center).
Audience members soon began dressing as the characters, lip-syncing the songs, and performing in front of the movie screen. Since then, The Rocky Horror Picture Show has become one of the longest-running movies ever, remaining in continuous theatrical circulation for over 40 years.
Curry's Dr. Frank-N-Furter has become one of the most iconic characters in cinema and a classic Halloween costume. Curry's career thrived as well, with the actor landing roles in classics like Clue, It, and Muppet Treasure Island.
Thankfully, box office bombs aren't always forgotten. Some think the recent flop, Cats, might be the next Rocky Horror Picture Show. We'll see if moviegoers start dressing as James Corden's Bustopher Jones or lip-syncing "The Cat About Town."