The Horror Adventure Anime Blood Of Zeus Fans Need To Watch Next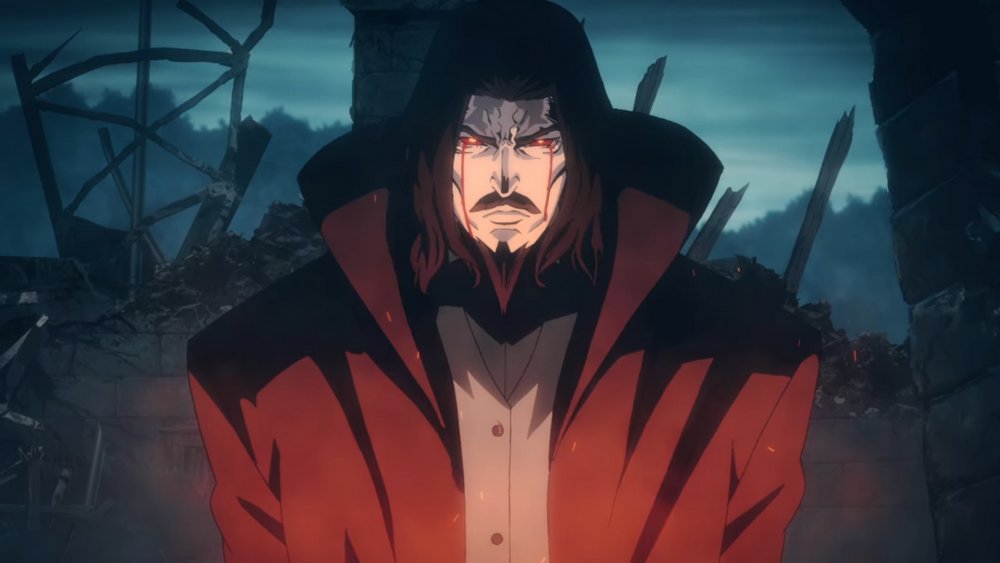 Netflix
Netflix viewers have been watching the newly released ultra-violent and ultra-bingeable anime series Blood of Zeus in droves. The show, which comes from Austin, Texas based studio Powerhouse Animation, combines their take on the traditional anime style with a story steeped in ancient Greek mythology. That's clearly a very popular combo, as the show has been on the list of the top 10 series on Netflix since it debuted. If you're one of the legions of viewers who tuned in and are now on the hunt for something else in a similar vein, then wow do we have some great news for you.
Before they unleashed Blood of Zeus, Powerhouse bestowed Netflix viewers with Castlevania. This high-concept horror anime is inspired by the video game series of the same name, which is itself (loosely) based on the vampire legends of central and eastern Europe. At the center of the show is a monster hunter named Trevor Belmont (voiced by Richard Armitage), who has fallen on hard times, but gets the chance to redeem his name when the country of Wallachia (modern-day Romania) is overrun by terrifying creatures. They were unleashed by Dacula (Graham McTavish) himself as revenge after his mortal wife was accused of witchcraft and burned at the stake. Trevor teams up with a sorceress named Sypha (Alejandra Reynoso) and Dracula's own son, Alucard (James Callis), to defeat the monsters and end the nights of bloodshed and terror.
With three seasons already released (and a fourth on the way), Castlevania should quench the thirst of anyone who couldn't get enough Blood of Zeus. Here's what you need to know about your next horror anime addiction.
Castlevania's creative team is a mix of those who love the games, and those who have never played them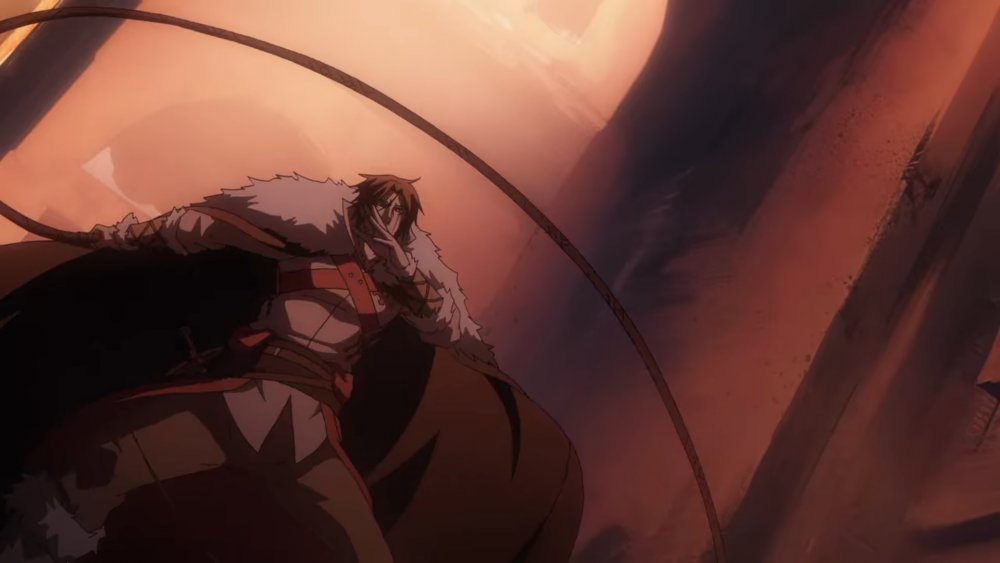 Netflix
While Netflix's Castlevania very much stands alone as its own property, the series does draw a large amount of direct inspiration from the games it's based on. The plot that kicks off the show is very similar to the third entry in the series, Castlevania III: Dracula's Curse (considered one of the best in the series), and many of the characters are taken directly from the games. It may come as a shock, then, to learn that Warren Ellis, who created and writes the show, has never played the games. Or, basically any video games.
During an interview with Paste in 2017, the writer explained, "Actually, I'm not a gamer! And the awful truth is that I've never played or even seen the game. Terrible, isn't it?" When The Verge followed up with him during the release of season 3, he revealed he still has yet to play the games ... or any video games at all, for that matter. Ellis said, "I've got nothing I can play the games on! ... I've never actually owned a games console apart from the Atari my granddad gave us for Christmas in like 1982 or something. So I wouldn't even know how."
However, other people on the creative team came to the series as huge fans of the games already. One of the executive producers, Adi Shankar, was asked about his relationship with the series that started it all during an interview with Anime News Network. He emphatically declared, "[H]ell yes! I've played most of the games."
Castlevania draws inspiration from many anime series that came before it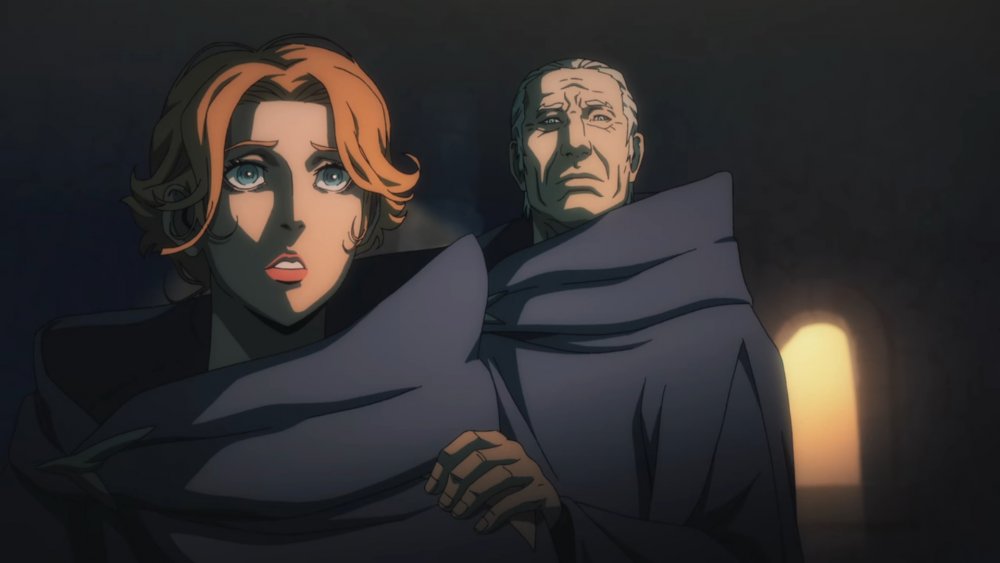 Netflix
Although Castlevania's art style is obviously heavily influenced by Japanese anime, it is produced by an American animation studio. Don't be fooled, though. The creative team behind Castlevania drew inspiration not just from the video games they based the series on, but also many specific points of reference from the anime canon.
During his interview with Anime News Network, Shankar made note of several such influences. When asked by the interviewer if Shankar saw similarities between Castlevania and several straight-to-video anime productions that were popular in the '80s and '90s, the producer responded, "I'm so glad you picked up on the '90s throwback style! I grew up in Hong Kong in the '90s and when I first moved there I was blown away by Trigun, Gundam, Dragon Ball Z ... I found most western live action entertainment boring and the most interesting movies were the OVAs [Original Video Animations] like Ninja Scroll, Vampire Hunter D, Fist of the North Star."
Vampire Hunter D, a long-running series that mixed classic vampire lore with a post-apocalyptic setting, was referenced several times as an influence on Castlevania. Additionally, Shankar said, "I also threw out Space Pirate Harlock for their use of color. I used the classic Berserk as an example of what to do and the CGI reboot as an example of what not to do."
Still, you don't have to be an anime stan (stanime?) to get into the dark, bloody world of Netflix's Castlevania.