The Little Boy Who Played Damien In The Omen Is Unrecognizable Today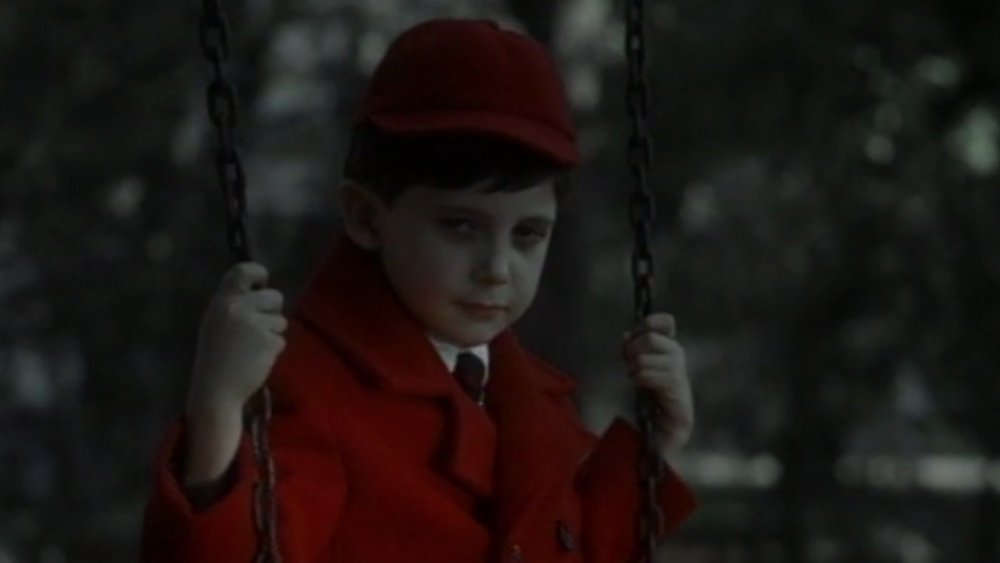 20th Century
As any horror-lover on Halloween night knows, creepy children are a staple of the genre. There must be something so enticing about having horrifying kids giving you chills on screen, all the while costumed children knock on your door, yelling "Trick or Treat!" But when those children grow up, they often become significantly less creepy. Just take a look at the iconic Antichrist himself — you might not recognize him at all without the burning scowl on his face.
Damien Thorn of The Omen is infamous: He's the son of the Devil, the Antichrist, and the bringer of the end of the world. The 2006 remake of the original 1976 The Omen, loosely inspired by the Book of Revelation, depicts his bloody beginnings. As an infant, he is given to an unsuspecting couple, Robert and Katherine Thorn. American diplomat Robert just lost his own newborn son, so he adopts this other child without telling his wife of the change. They name him Damien and things are mostly fine until a few years later, when people around Damien start dying. His babysitter hangs herself at his birthday party, happily proclaiming she's doing it for him. Robert later learns that Damien is the Antichrist and eventually tries to kill him.
What the 2006 remake lacks in originality, it makes up for with the unwavering stare of Antichrist child Damien, played by Seamus Davey-Fitzpatrick. That said, while his glare may be burned into your nightmares, you'd probably never recognize him today.
The Antichrist is all grown up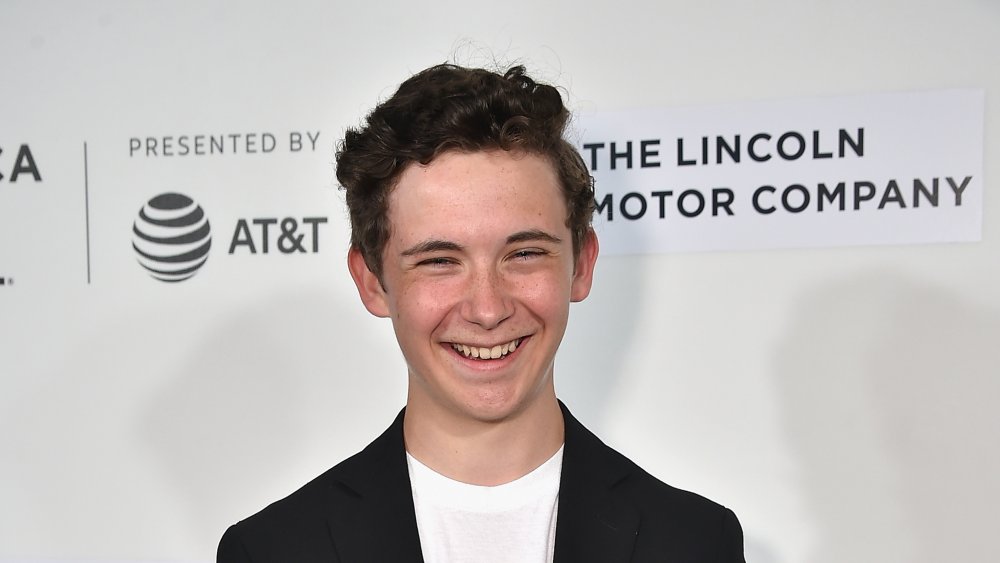 Theo Wargo/Getty Images
Seamus Davey-Fitzpatrick took on the role of one of the scariest kids in horror movie history when he was just seven years old. After a few commercials and small TV parts, The Omen was his first film job. According to The Morning Call, it was his chilling stare that got him the part, as he sat on a swing and looked directly into the camera.
"That's the same look he gives me when I tell him he has to go brush his teeth," his mother told The Morning Call. While the film was not received particularly well, Davey-Fitzpatrick did win the "Creepiest Kid" Fangoria Chainsaw Award for his performance.
Now, fourteen years later and with a smile on his face, the 21-year-old is unrecognizable. He's still an actor, though, and you may have seen him appear in Moonrise Kingdom, Pawn Sacrifice, or the TV series Lights Out.
So, if still you're wondering what to watch this Halloween, it may be fun to revisit The Omen. The original film ranks at number 32 on the list of the scariest movies ranked by viewers' rising heartbeats.