Why Shotgun Mary From Warrior Nun On Netflix Looks So Familiar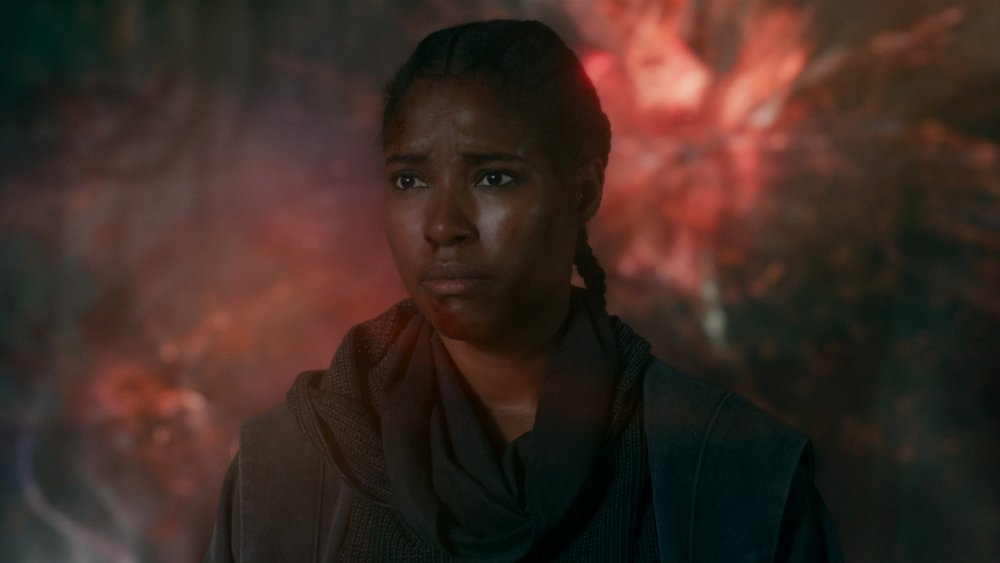 Netflix
Warrior Nun was a massive hit when it debuted on Netflix back in July of 2020. The series follows 19-year old Ava Silva (Alba Baptista), who wakes up inside of a morgue with a profound artifact lodged within her back. She becomes forced to join the Order of the Cruciform Sword, an ancient collection of warriors who have been tasked with keeping demons at bay on Earth. In addition to learning how to become a fighter, she'll also have to fend off forces of heaven and hell that want to control her. 
There are a ton of details in Warrior Nun that flesh out the world and hint at where the series could go in season 2. While it'll be intriguing to see where Ava goes after learning the origins of her powers in the first season finale, there's another character fans are excited to see back on screen: Shotgun Mary. 
Mary is the tough-as-nails warrior who always has the other nuns' backs. She's portrayed to perfection by Toya Turner, and while the name may not be familiar, she's had an extensive career dating back to 2006. Warrior Nun is definitely her most prominent role to date, but if you think back hard enough, then you may realize you've seen her before.
Toya Turner has appeared in small roles on various television shows and movies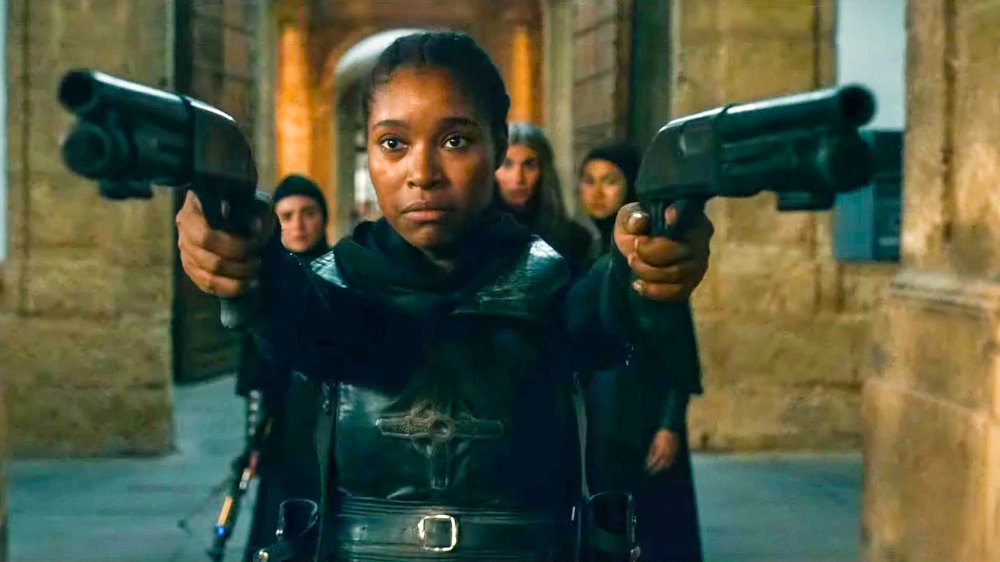 Netflix
Shotgun Mary is Turner's first truly prominent role in a TV series. While she's popped up in some reputable shows, her work has mostly been confined to one-off appearances, such as her role as Peaches on the Chicago Fire episode "Tonight's the Night." In many of her previous performances, she's played characters who haven't even had names, such as "FBI Agent" on Empire, "Gym Client #2" and "Cafe Server" on Easy, and "Cop" on The Mick. 
If you're a fan of offbeat adventure films, then you may have seen Turner in the role of Sarah in the 2018 film Animator. The movie portrays an artist who gains the ability to draw the future, but after he experiences a tragedy, he learns he can also redo the past... albeit with terrifying consequences. That same year, she provided background voices for The Incredibles 2. 

That leads us to Warrior Nun. After years of playing characters without names, Turner gets the most awesome name ever conceived: Shotgun Mary. She appears in all ten episodes of the show's first season, and since the series has been picked up for a second season, it's safe to say we'll get to see Turner throw on her vestments and brandish amazing-looking weaponry in the near future. A second season could come as soon as summer of 2021, but stay tuned for an official announcement.