You'll Barely Recognize Esther From Orphan Now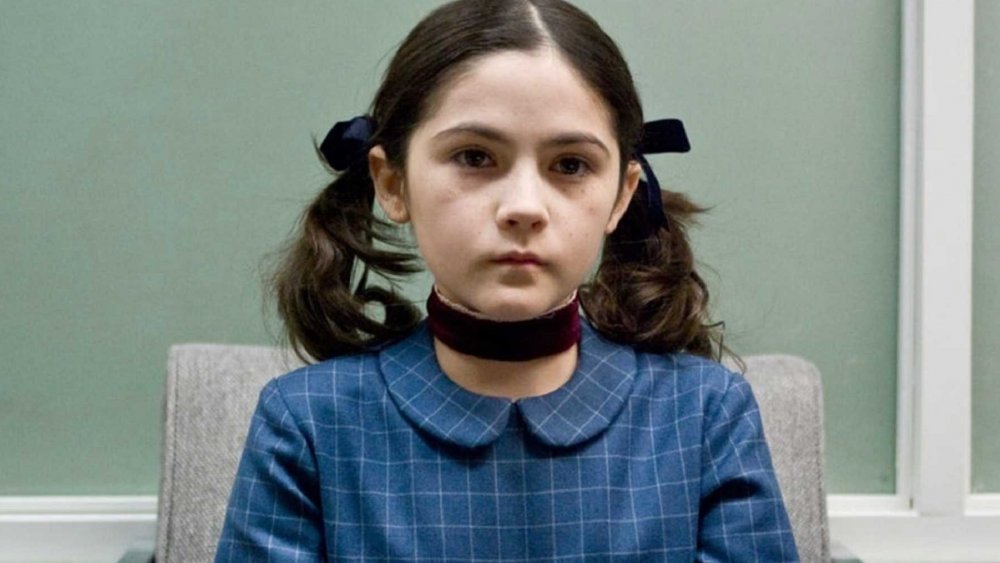 Warner Bros.
Contains spoilers for Orphan
One of 2009's most chilling cinematic experiences was Jaume Collet-Serra's psychological horror movie Orphan. Its plot follows Kate Coleman (Vera Farmiga) and her husband John (Peter Sarsgaard), who are struggling with the loss of their unborn child, and decide to adopt a nine-year-old orphan girl called Esther (Isabelle Fuhrman). The child soon turns out to be knowledgeable beyond her years, as strange and violent things start happening around her.
The movie's big twist is that Esther is actually an adult serial killer called Leena Klammer, who suffers from a dwarfism-causing hormonal disorder and has a habit of posing as a young child to infiltrate unsuspecting families. It's an incredibly demanding, creepy role, and young Fuhrman played one of the scariest "kids" in horror movie history perfectly. So perfectly, in fact, that you'd think she'd have trouble with people associating her face with the terrifying Esther for all eternity.
Fortunately, this isn't the case. In fact, there's a good chance you'll barely recognize Esther from Orphan now. 
Isabelle Fuhrman has gone on to do great things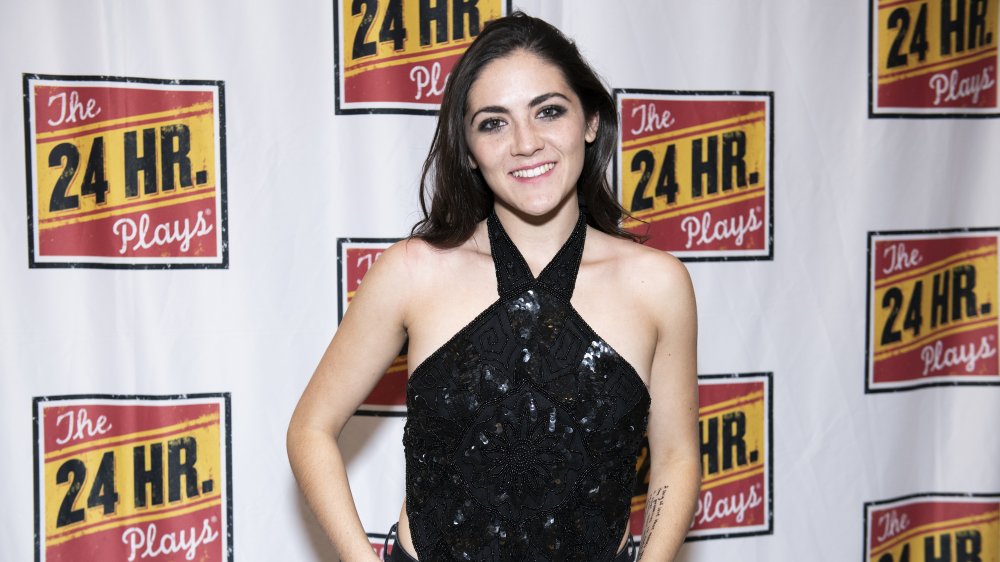 Jenny Anderson/Getty Images
As you can see, Isabelle Fuhrman's current appearance doesn't exactly scream "creepy child." The 23-year-old actress has obviously grown up since Orphan, and she's appeared in other prominent roles, as well. In fact, you might not have been aware that the actress also portrayed Clove, the violent career tribute who clashes with Katniss Everdeen (Jennifer Lawrence) in 2012's The Hunger Games. From 2015 to 2016, Fuhrman also had a prominent role on Masters of Sex, the Showtime period drama about sexuality researchers William Masters (Michael Sheen) and Virginia Johnson (Lizzy Caplan). Fuhrman took over the role of Johnson's daughter Tessa for the show's last two seasons. This young actress is also just hitting her stride, and is currently working on a number of different projects — including a return to her horror-movie roots in Adam Robitel's Escape Movie 2. 
We'll likely hear a lot more from her in the future, too. After all, she made her mark in the industry early on. Orphan was co-produced by industry giants like Leonardo DiCaprio and Robert Downey Jr., and per Vancouver Sun, everyone involved was absolutely blown away by her talent. "She was very natural," Downey Jr. said of Fuhrman's work. "A lot of the time with kids, we see them pushing the performance. You see them trying really hard, but she felt incredibly natural. She came in so prepared. She had a little outfit on like the one described in the script. She had the accent ... it was pretty remarkable." 
With some of the highest paid actors of all time praising her, and with talent and charisma to back it up, it's easy to believe that Fuhrman will continue to have an exciting career.