Shana & Edwina's Most Bizarre Storage Wars Find Ever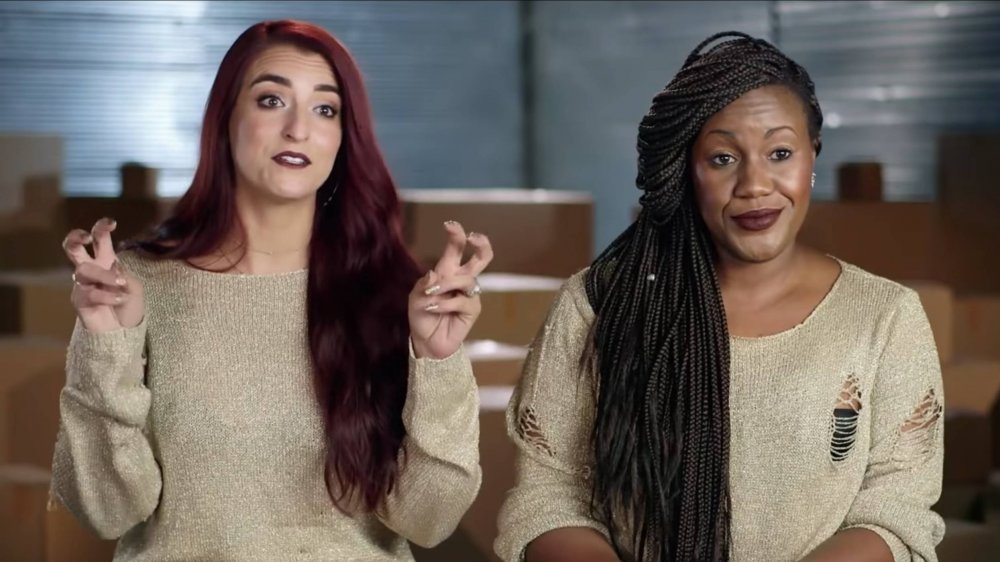 A&E
Some truly bizarre things have been found on Storage Wars over the years. It's incredible to see how some people have left behind more than just old clothing and appliances that don't work anymore. There are genuine treasures to be discovered, and while some objects have confused the Storage Wars cast initially, they usually end up making good on their investments. After all, who could forget the time Dave Hester found an old-school breast enhancement machine in one of his units? However, not even that holds a candle to the box filled with teeth Brandi Passante uncovered in one episode. While the value of these items is up for debate, these finds really make you wonder what kind of people once owned these storage units, and why they would leave such personal — and bizarre — items behind.
Shana Dahan and Edwina Registre may have been relatively new to the Storage Wars cast, joining the fray in season 11, but they still made a mark for themselves. While the pair were insurance brokers in their regular careers, they still found the time to come across vintage items. And even though they were only on the show for two seasons before it went off the air, they managed to have plenty of their own weird experiences, and one item in particular really made audiences raise their eyebrows.
Shana and Edwina found an old WWII box containing katana parts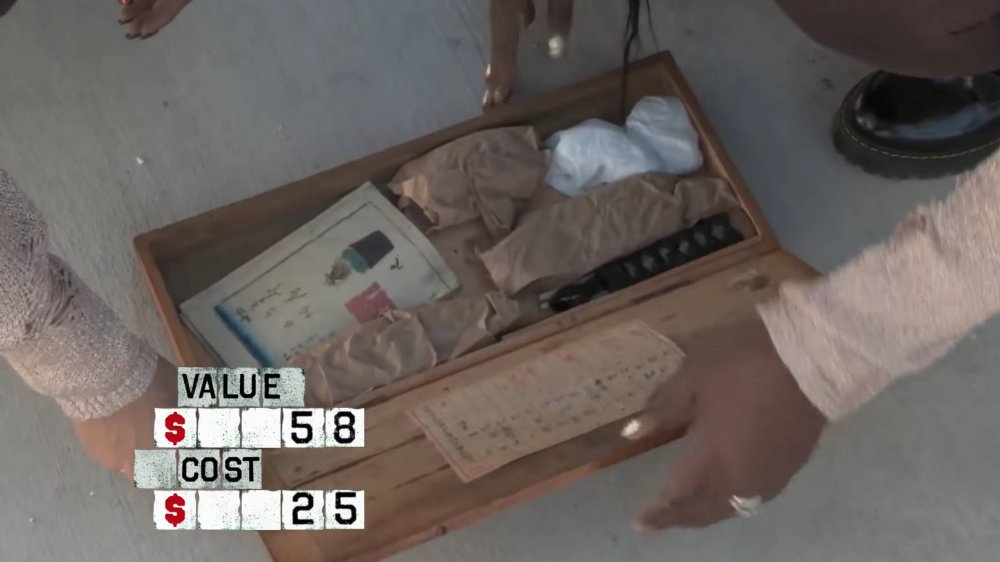 A&E
In season 11 episode 14 "Top Meat and Greet," Shana and Edwina bid on a storage unit literally no one else wants. They end up paying $25 for the contents of the unit, which contains some pretty bizarre items. The duo find a creepy wind-up doll as well as an assortment of seat belts. 
However, the strangest object comes when they do a bit more digging, and they stumble upon an old wooden box from World War II with what looks like Japanese inscriptions on the front. They open it up, and they're stumped at what they're looking at. It looks like the end of a samurai sword as well as tools to put everything together. Later in the episode, they bring the box to an expert who tells them the miscellaneous pieces inside the box, which includes a volcanic rock and an old set of Japanese sewing scissors, aren't worth much. However, the box itself it incredibly valuable. 
The expert tells Shana and Edwina that it's a machine gun box from WWII, that was likely used by a Japanese soldier. While he says that the random katana parts inside the box aren't really worth much, he says that to the right buyer, the box itself could be worth up to $1,000. It may not have been what they were expecting, but it was a pretty sizable haul for only investing $25 in the storage unit.