The Disney Ride That Will Probably Never Become A Movie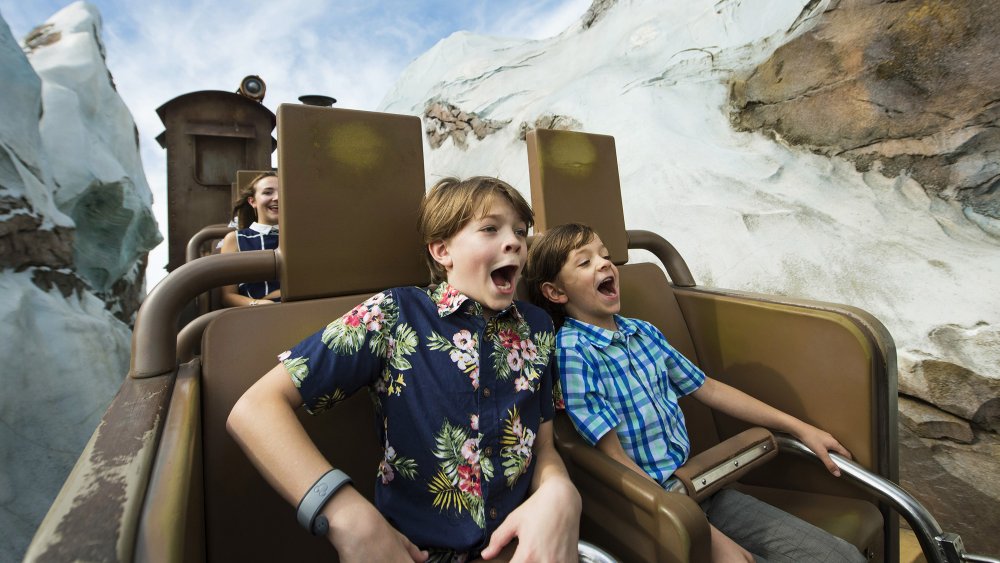 Handout/Getty Images
The Disney Company has a huge history of making rides out of movies and movies out of rides, bringing together their two biggest enterprises: Movies and theme parks. While it makes sense why Disney would make rides out of their movies, going the other way is a bit more puzzling. They've had a handful successful ventures in this area, like Pirates of the Caribbean, Tomorrowland, and Tower of Terror — which was in turn based on the television series The Twilight Zone, creating a full circle. There have also been a few failures, like Mission to Mars and The Country Bears. It's safe to say that the success of these projects operates on a case-by-case basis.
For the past few years, Disney has come back around and started really embracing these ride-based films again. Jungle Cruise, starring Dwayne Johnson and Emily Blunt and based on the attraction in the Magic Kingdom, is scheduled to come out in summer 2021, and the company recently announced that a Space Mountain film is on its way. But are all of Disney parks' attractions worthy of a movie adaptation? In particular, there's one Walt Disney World attraction that you aren't likely to see made into a film.
Walt Disney's Carousel of Progress is a dull ride stuck in the past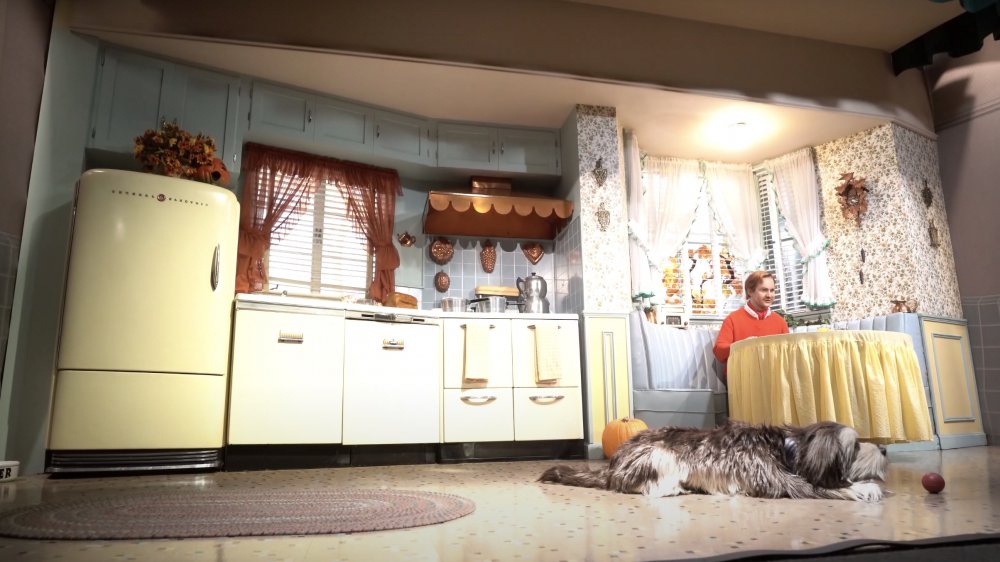 Best Of Orlando/Youtube
The Carousel of Progress is an attraction in the Tomorrowland section of the Magic Kingdom. The 21-minute ride showcases four scenes of daily life: 1900 at the turn of the century, the 1920s, the 1940s, and the 21st century. Initially presented as a part of the 1964 New York World's Fair, the experience highlights technological innovations over the years and into the future. It eventually made its way to Tomorrowland in 1975. As years continue to pass, however, the attraction no longer holds its status as a ride about the future.
After it became a part of the Magic Kingdom, the attraction was updated over time, with the last renovation being in 1994. The ride follows the storyline of an "average" family growing and adapting as time goes by, but it's boring at best, so there's not much of a plot for a film adaptation. Though the 21st century section of the ride is surprisingly accurate, featuring virtual reality games and appliances you can talk to, we've officially caught up with it. The ride remains in the park as an ode to its creator, Walt Disney, but even that isn't enough to argue it's worth a movie. 
Though no one can say what Disney's planning, they are probably not considering the Carousel of Progress attraction for a movie. Rather, they might just be planning to demolish it.