Fans Weigh In On The Best Season Of Ozark So Far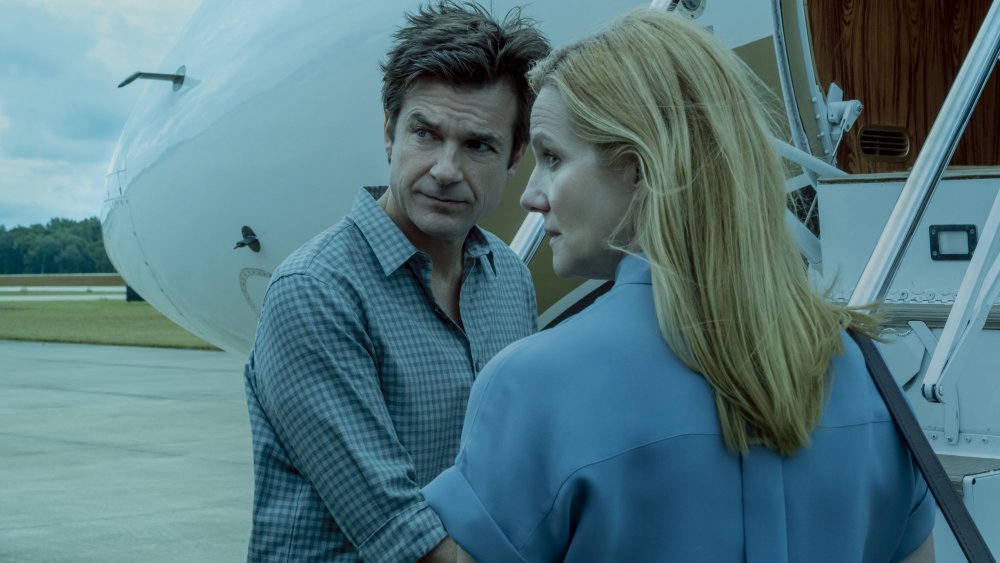 Steve Dietl/Netflix
The Byrde family has been breaking bad (and racking up Emmy nominations) for three seasons now, and fans have a strong opinion about which season is best. 
Thanks to the talented stars at the center of Ozark — particularly Jason Bateman (Marty Byrde), Laura Linney (Wendy Byrde), and Julia Garner (Ruth Langmore) — each season has its own merits, although the general consensus seems to be that the crime drama stumbled during season 2. That leaves the first and third seasons in contention for top honors, and according to fans on Reddit, there's no competition: Season 3 of Ozark is the superior season.
It's easy to see why fans love Ozark season 3. After season 2 saw the Byrdes taking an inordinate amount of time to secure a casino license, season 3 wastes no time getting to the action. From Ruth running things on the floor of the casino with her steely sense of proficiency to Marty finally remembering that the reason he's in the crime business in the first place is because he's a whiz with numbers, the show is at the top of its game from start to finish during its third season.
Reddit users seem to agree. In an informal poll posted by Redditor u/RichMan_24, 188 fans out of 300 chose Ozark season 3 as their favorite season of the bunch — followed by season 1 with 65 votes, and season 2 with 47. As one fan wrote, "No recency bias because I just watched all the seasons in like 2 weeks, season 3 stepped it up another level."
Critics agree with fans that Ozark season 3 is the show's best season to date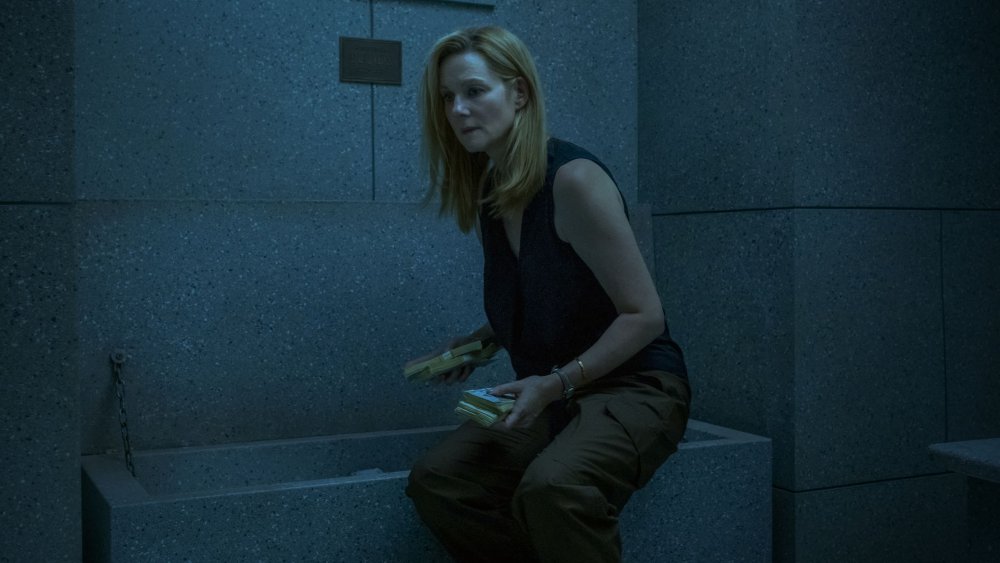 Steve Dietl/Netflix
Fans aren't the only ones enamored with season 3 of Ozark. After a middling season 2 that garnered a 76 percent fresh rating on Rotten Tomatoes, Ozark's score surged to a 97 percent fresh rating in season 3 among critics (and 93 percent among fans). That's a seriously impressive gain for a show in its third season, especially considering how easy it is for a series to coast in its later years.
According to critics, the key to Ozark season 3's success is its smart utilization of its dynamic female characters. Despite being a six-time Emmy nominee, Linney isn't always given storylines worthy of her talents in the gritty crime drama. The writers remedied that with the addition of Ben (Tom Pelphrey), Wendy's brother who struggles with mental issues. With Ben in the fold, Wendy had a new sense of purpose, and Linney was given an excellent excuse to show off her full range as an actress. As The Hollywood Reporter TV critic Daniel Feinberg wrote in his review of sesaon 3, "It's Linney's season through and through."
The Guardian critic Euan Ferguson added, "The 10-part third season is gloriously back on track, with Linney truly coming into her own as the boiler-room fire in the hole." Bill Goodykoontz of AZCentral continued to sing Linney and Wendy's praises in his review. "Wendy — not exactly without sin from the start herself — now relishes power, and her ambition is front and center throughout the third season," he wrote. "Whether it's personally negotiating with drug lord Omar Navarro (Felix Solis) or making agonizingly painful decisions that affect her family, Wendy wields power."
By putting Linney front and center, Ozark season 3 found a new sense of energy — and in the process, it wowed fans and critics alike.